The Apple iPad is a popular device mostly used for entertainment. Because of its superior battery backup and competent features, the Apple iPad is also used by many as a productive device for work on the go. To allow the frequent business travelers and entertainment enthusiasts to enjoy the full features that iPad has to offer, Apple has designed a variety of iPad accessories for car, which aside from enhancing overall iPad experience can also improve certain iPad features.
Because the range of iPad accessories for car available is huge, we've selected the best ones to take your productivity to a new level and allow you to get the most out of your tablet.
iOttie Easy Smart Tap iPad Car & Desk Mount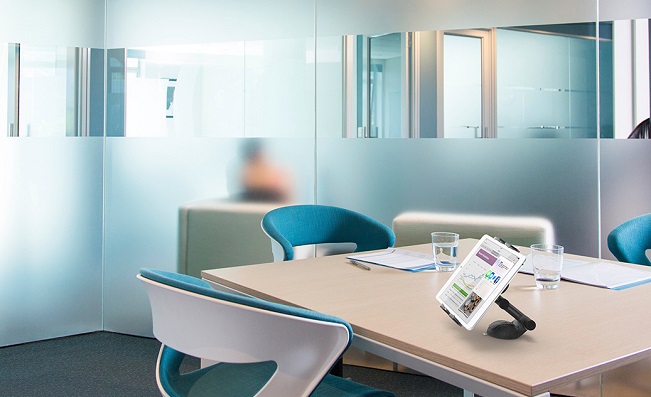 Apple iPad car holders come in many forms, designs and colours, but the iOttie Easy Smart Tap iPad Car & Desk Mount is our top pick. This car/desk mount holder features a sticky suction pad that attaches securely to various surfaces, providing a secure grip for your device.
Features included:
One-touch trigger buttons – to lock the device with One Touch System
Angle adjusting knob – to change the angle of the holder
Support shelf – to securely hold the device in the holder
Extendable arm – to ensure proper fit of tablets of different sizes
Extendable neck – to change the length of the holder
Holder adjusting knob – to fold and unfold the holder
Sticky suction pad – innovative pad that sticks to any surface
Suction pad lever – to lock the holder in place
Space block – to secure and prevent shaking of tablet on dashboard in different positions
Stopper – deliver secure stance of mount to holder
Griffin CinemaSeat for iPad Mini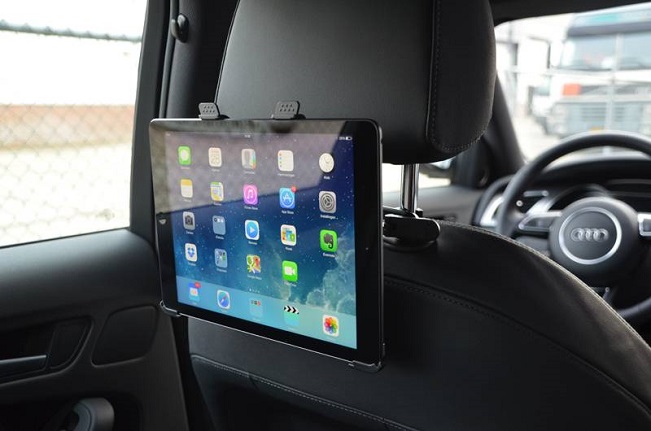 Make your iPad mini the perfect in-car entertainment system with the Griffin CinemaSeat for iPad Mini. This car accessory includes cutouts for easy access to ports, controls and screens. On the backside, an adjustable strap goes around your headrest to hold your accessory in place, allowing the backseat riders to listen to music, watch videos, play games and more.
Features included:
Case that attaches to car seat-back
Straps that adjusts to fit most headrests so backseat riders can enjoy the diverse functions of the device
Padded frame that securely holds your device in place while allowing easy access to touchscreen, controls and connectors
Anker PowerDrive+ 1 24W USB Qualcomm Quick Charge 3.0 Car Charger for iPad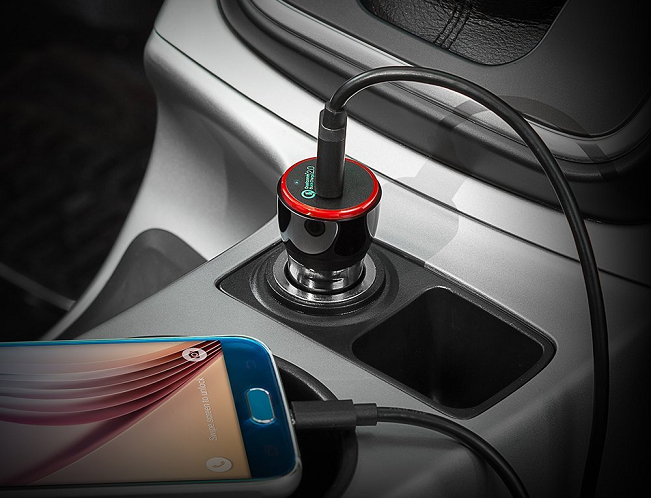 This is the latest, fastest and most efficient USB charging technology available in the market. Up to 4 times faster that traditional charges, it has the capability to charge your tablet to 80% in only 35 minutes. And to ensure the safety of your device, it comes with temperature control, surge protection and advanced safety features.