Investing in a quality and reliable storage shelves system for your business is essential. Industrial storage solutions provide a wide range of advantages but buying one for your business for the fist time may be a little confusing and tricky. With all the benefits these units provide, from improved productivity to convenient work spaces, pallet racking systems are the perfect investment for any industry.
To ease your decision and make it less stressful, take a look at the enormous benefits of storage shelving systems.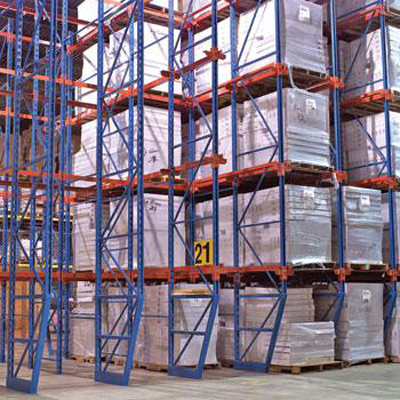 Durability
These storing units are made strong enough to withstand the impacts including possible damage from trucks or forklifts. Also, pallet racking systems can resist any kind of wear and tear that happens in warehouses and sometimes, incidents do happen in warehouses. So, if the shelving system is made from quality steel, it can be easily repaired so that you can continue using it.
Safety
Another great benefit of these storage units is the safety they provide as a result of the high-quality materials they are made of. They offer optimum reliability and strength which helps employees feel secure and safe around them. Whatever their small disadvantages may be, the safety of both your workers and the inventory outweighs them.
Space Saving
This benefit is maybe one of the most valuable. For a lot of delivery and logistic businesses, this space saving feature helps boost the potential of products that are stored. Investing in a vertical storage shelving system for your warehouse will allow an easy access for the forklifts, helping you reach up and down at your own convenience. Plus, they will save you a lot of valuable floor space.
Accessibility
Pallet racking systems will provide your workers with an easy product access, which will help increase productivity. The design of shelving systems provides space both horizontally and vertically to allow trucks and forklifts to easily maneuver.
Inexpensive
Storage shelving systems are an affordable way to organize your warehouse while keeping the inventory safe. With the wide range of styles available on the market, these units are a quite inexpensive solution to organize your job site. Investing in a quality pallet racking system will provide you with peace of mind for many years to come.
Convenience
Because of their design, pallet racking systems allow for maximum utilization of your warehouse space. Using the vertical type of storage systems will increase floor space, making it effective and efficient for inventory management, especially when using a forklift. With the wide range of storage shelving systems, make sure to carefully choose the right option for your inventory and warehouse.