English antique furniture period and styles are usually determined by the region of origin and also by the design elements they feature. If you love English antique furniture, getting a genuine piece is not just about finding a reputable antique furniture Melbourne dealer. It is also about knowledge.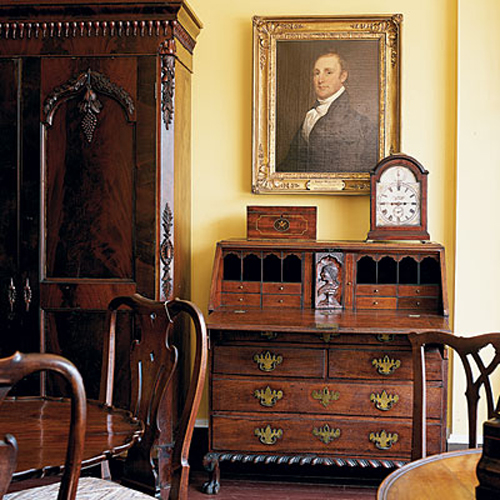 Whether you are a passionate collector or are buying English antique furniture for the first time, arm yourself with knowledge about different periods and styles, before you go to an antique furniture Melbourne dealer. Here are the basics to get you started.
Style: Elizabeth I English Furniture
Period: 1558-1603
This style is characterized by wood surface embellishment. Pieces are known for glamorous carved and inlaid decoration details.
Style: Jacobean English Furniture
Period: 1603-1625,1688
This style was present in the period between the ruling of James I (1603-1625) and King James II (1688). The most popular woods of choice were Pine and Oak. Although this style retained many characteristics of the Elizabeth I English period, decorative ornaments were simpler. Characteristics that mark this style include: sturdy, uncomfortable, massive in size, and made to last pine and oak furniture.
Style: William and Mary English Furniture
Period: 1689-1702
William and Mary style is mostly known for Dutch and Chinese influence. Black walnut, ebony veneer, maple, pine and apple were wood types most commonly used. Padded chair seats, Spanish, bun and ball shaped chair feet, cabriole chair legs, arms curved inward and gold leaf and Oriental lacquer are the main characteristics of this period.
Style: The Queen Anne English Furniture
Period: 1702-1714
The Queen Anne style is basically William and Mary style furniture only refined. Furniture of this period has a more elegant appearance and is lighter. The main decoration feature of this style is carved scallop shell. Cabriole legs, upholstered seats, wax, lacquer and oil varnish are some of the key elements of furniture made in this period.
Style: Georgian English Furniture
Period:
George I born in 1660
George I period style features cabriole and decorated cabriole legs, pierced chair back, and pad, bun, ball-and-claw and paw foot features. Black walnut, ash, mahogany, apple, pear and maple wood were used to create furniture.
George II 1727-1760
Furniture of this period features mahogany wood and pieces influenced by Rococo style, thus the asymmetric curves, foliage and C-scrolls designs. Cabriole legs, paw or claw carved feet are also key elements of Gorge II furniture style.
George III 1760-1820
Rococo influence is still present. Mahogany was the preferred wood which was usually either painted or had gold leaf finish.
Style: Regency and William IV English Furniture
Period: 1820-1837
This was a transitional period from the Regency and Victorian eras. The main characteristic is introduction of more exotic wood and the use of machines to produce furniture pieces.
Style: Victorian English Furniture
Period: 1837 – 1901
Furniture from this period features Gothic influence. Pieces are more formal and with detailed carving and ornamentation details. Features like dark finish, elaborate turning or restrained cabriole chair legs, whorl or claw shaped feet, exaggerated curves, and extravagant upholstery are some of the characteristics of Victorian English furniture.
Reference: http://www.giltwood.com.au/antique-furniture/