Everyone dreams of owning their very own pool, but not all of us have the space or budget to fit one. Luckily, swim spas come as the perfect solution to that as they offer an extraordinary swimming experience without taking up a lot of space. You can use a swim spa for a refreshing dip in the summer, having some family fun or exercising, the decision is all yours. Plus, swim spas offer the best of both worlds, a spa and a pool, so you'll be able to enjoy the benefits of hydrotherapy as well.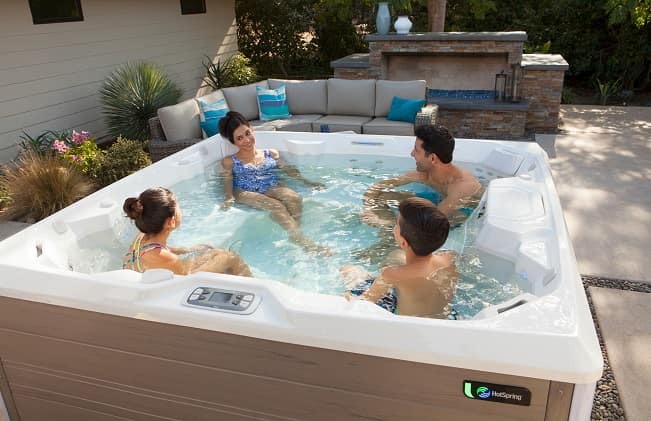 These spas come in different shapes and sizes. They can be designed for inside or outside use, and can be installed either above ground, partially recessed or fully recessed. To be able to enjoy the benefits of a swim spa to the fullest, you need to make the right pick. Here's what you need to consider when you explore the wide range of swim spas.
Swimming Experience
When it comes to the experience a swim spa can provide, there are 4 things to consider. The first is the pump design. The power of the pumping system and the size of the plumbing are essential to determinate your experience. The more powerful the system, the more effective the hydrotherapy provided by the spa.
The second thing to consider is the swim jet system. Look for a system that offers a smooth and turbulence-free swim current. To produce a flat, yet powerful current, make sure that the swim jets have a consistent flow rate.
The third thing factor is the ability to customize the current in order to achieve the desired swim results. Depending on your swimming level, whether you're an everyday athlete or an ordinary swimmer, adjustability of the current can provide you with both interval training and enjoyable swimming.
The final, fourth feature to consider is shell design. Having a wide and deep shell with no protruding steps or seats allows for an unobstructed swim.
Exercise and Entertainment Features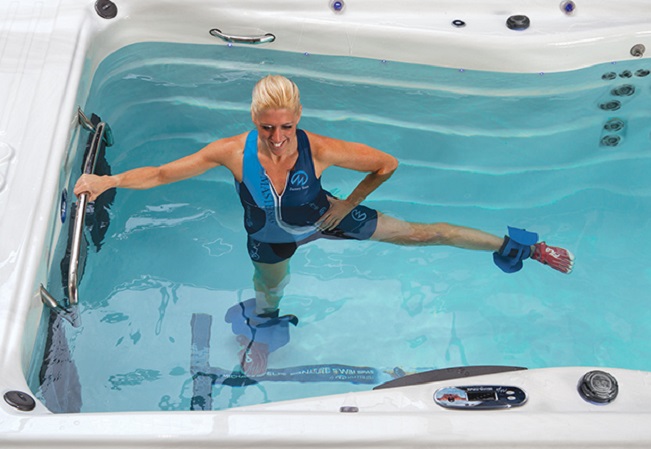 Besides allowing you to swim and relax, your spa can also become your private fitness centre. Some swim spas come with features that can provide fitness exercises such as rowing machines, tethered swim cords, or in-wall stair climbers – just like a complete home gym.
Besides the benefits of physical exercise, a swim spa can also provide hours of entertainment for the whole family. As spa designers have thought of everything, to enrich your kids' experience (and family's enjoyment in the backyard), you can request to build in LED waterfall fountain for kids to swim under, or a stereo to increase the fun and host a spa party.
Comfort, Style and Massage
To make sure you're choosing the right spa, check if the spa seats are ergonomically created to fit your body's curves. To get the best massage experience, you need to fit perfectly into those seats. If you're able, do a test and ask to sit! If a seat isn't comfortable when it's dry, most probably it won't be more enjoyable when it's wet either.
When it comes to style, consider the deck design to get the best for your outdoor space and achieve a 'wow-worthy' effect. Some spas come with cabinets, while others may be installed without a cabinet (in the ground). Make sure that the cabinet blends into your outdoor design perfectly. While most cabinets are made of acrylic, you can also find ones lined with wood for a rustic/traditional effect.
These spas are known for proving extraordinary massage and you should consider this aspect before making your final choice. The jets are the most important part of the massage experience, and the best are ones with optimised hydraulics and no bearings. A multi-level setting is important as it accommodates different body types providing relaxation and comfort. Last but not least, safety steps are crucial in providing safe and comfortable entry as you're not forced to step on a seat and climb in.
Energy-Efficiency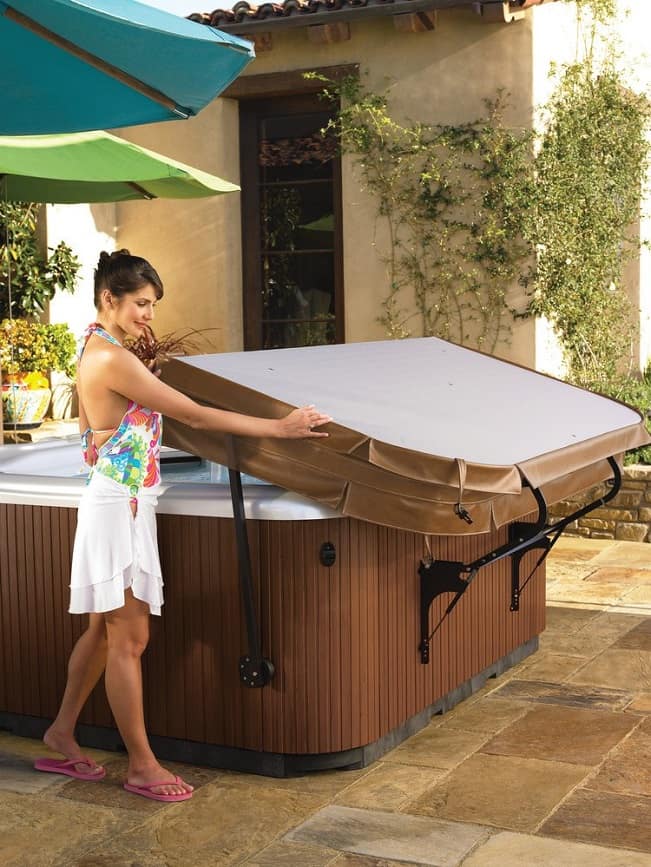 Insulation is directly linked to energy efficiency. The more energy-efficient the spa, the less will it cost to power it. Modern spa technology offers thermal shield solutions that keep water at the desired temperature for longer, thus requiring the heater to work less.
Another addition to consider is hardcovers. Spa covers help retain more of the heat, so better invest in a high-quality one. Low amperage filtration pumps are the best as they consume less electrical energy. The less time it takes to filter the water, the more energy-efficient it is.
Maintenance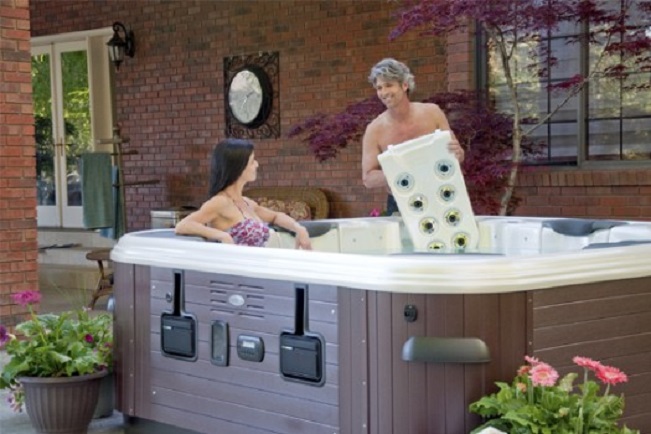 The ease of maintenance is very important as it might have hidden costs of installation and electrical requirements, so make sure you've discussed them with your retailer before the purchase. Pick a model with less running parts, and it will be less likely to experience faults.
As for keeping your spa clean and hygienic, look for a model lined with Microban technology. This layer provides continuous antibacterial and antifungal protection.
Reputation
When buying a swim spa, do proper research and be informed about the most reliable brands. Ask your family or friends for experiences and recommendations if they've ever tried a swim spa. Once you find a reliable retailer, seek the salesperson's advice to help you decide what spa will suit your needs the best. To be on a safe side, check if the product you're about to buy has a warranty. A good warranty usually means having at least a 10-year structural warranty, 5 years acrylic surface and 3 years parts warranty.