In 1848, the first good Tasmanian wine was presented at a Paris exhibition. However, after this, the island's wine production kind of 'disappeared' until the 1950's. The early migrants from Europe found in Tasmania soils and climate similar to the great grape wine growing regions of their homelands, and began to produce amazing quality wines.
Nowadays, Tasmania is well known all around the world as a leading producer of premium wines which have won high praise and awards from renowned wine judges and critics. Tasmanian wines are elegant yet feature an intense flavour. Pinot Noir and sparkling wines are the heroes of this Australia's popular wine region, but Riesling, Sauvignon Blanc, Cabernet Sauvignon, and Pinot Gris wine styles are equally elegant. Hence, the next time you are wine shopping, add a bottle of a good Tasmanian wine to your shopping cart.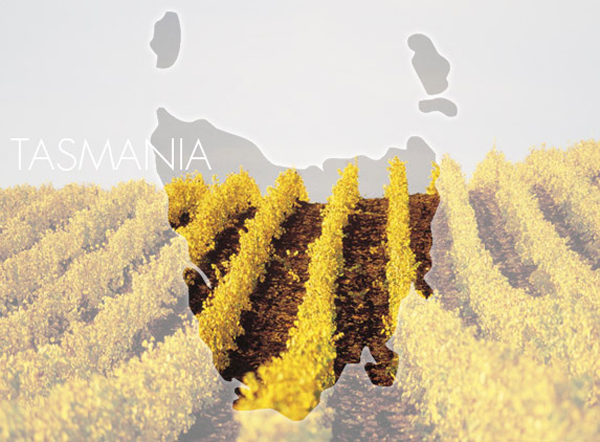 Soils
The Tasmanian terrain is dominated by dolerite-capped mountains that cover the wine region from rainfall and high winds. On the lower slants, the vineyard soils are created from ancient mudstones and sandstones and also from more current river sediments and rocks of volcanic origin.
The Benefit of Cool Climate
With moderate maritime climate and cool winds of the Southern Ocean, Tasmania provides conditions free of high temperatures. Mild summer and spring temperatures and warm autumn days with cool nights allow the grapes to ripen slowly, which results in a maximum varietal flavour development. And this without compromising on the essential natural acidity that gives balance and freshness to the wine.
Vintage
The Tasmanian vintage traditionally begins at the middle of the dry autumn, mid March, when ripening occurs. When compared to other wine regions in Australia, Tasmania has the greatest vintage variation.
Tasmanian Wine Statistics
In Tasmania there are approximately:
150 licensed wine producers
200 individual vineyards
80 cellar door outlets
1700 hectares under vine.
The majority of Tasmania's grapes are grown in:
approximately 40% in the Tamar Valley wine growing area;
approximately 20% in the East Coast wine growing area;
approximately 19% in the North East (Pipers River) wine growing area;
approximately 13% in the Coal River Valley wine growing area;
approximately 9% in the remaining wine growing areas, including the Derwent Valley, North West and the Huon/Channel.
To find great deals on a good Tasmanian wine, visit online wine retailers. Online you will find more options to choose from and also better deals in terms of price.