If there's one interior decorating style that doesn't go without art, it's Scandinavian. Art and Scandinavian home design seem to have some kind of symbiotic bond, or in other words – they simply need each other. Art is the eye candy that gives this minimalistic look the much needed pep, and a room decorated the Scandinavian way, provides the simple, clean backdrop for impressive artwork to shine.
As far as art is considered, affordable is never an adjective to describe it. However, investing in prints is a great way to begin assembling your very own art collection. Prints are a diverse medium that is available in various sizes, has an attractive price range and comes in all kinds of artistic genres. From still life scenes, to colourful pop art, all the way to modern abstracts – there's a little something for everyone's tastes. And thanks to the internet, which is a tremendous source for one-of-a-kind home decors finds, beautiful Scandinavian prints are now available to the joy of all minimalism lovers throughout Australia. Let's check out a few of the most popular Scandinavian themes.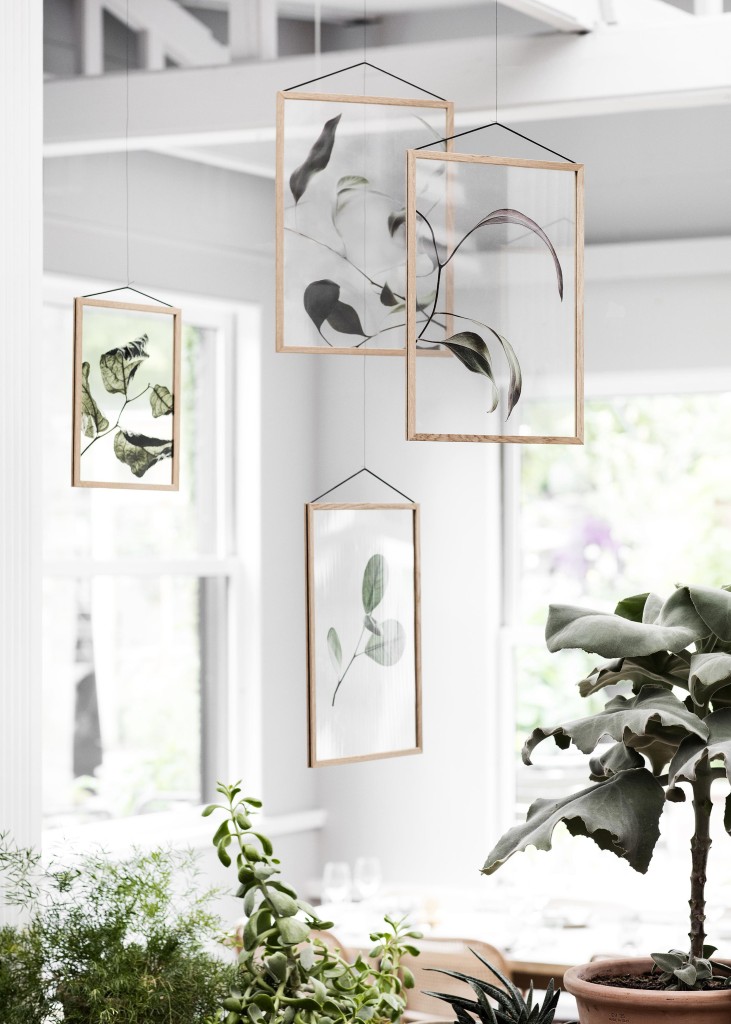 Botanical Inspiration
As a style that aims to bring the earthy presence of nature into the home, it's no wonder that botanical themes appear fairly often in Scandinavian prints. And this year, three Copenhagen based design companies (MOEBE, Paper Collective and NORM Architects) have but a small twist on the botanical theme by uncovering a groundbreaking print series named Floating Leaves.
The mesmerizing limited range consists of botanic photographs printed using a special technique combined with transparent film. This clever botanical design plays with leaves in various stages of beauty and decay and is sure to give any space a multi-dimensionality rarely seen in printed products. Besides used as wall art, the transparent canvas makes these prints also perfect for hanging from the ceiling in a beautiful arrangement.
Simple Black'n'White Delight
Another defining characteristic of Scandi style is simplicity. And is there a simpler colour palette than black and white? These two opposite colours blend in together charmingly, and prints featuring them are guaranteed to add a dose of sophistication. The beauty of this monotone art is that you can use any frame you want without disrupting the balance, whether it's wood or metalics. To create your own b'n'w gallery wall, use a variety of prints – patterns, photography, typography, and graphics. As with the majority of Scandi art, nature and geometry are common themes, but you're always free to have a little fun and include a print of a pineapple, for instance.
Nordic and Scenic
If you want to bring a genuine sense of Scandinavia into your home, there's no better way to do so than introduce some scenic photographs. And the Danish Foto Factory studio is renowned in reproducing Nordic nature with many of their prints now featured in some of the world's best art shops. All of their prints come in standard sizes, meaning they fit standard frames. Their Sunrise and Dusk print series beautifully integrate pastel colours with some of the most famous Danish scenery.