If you have constant visits from your relatives that are out of town, I am sure that you want them to sleep in the best mattress available. And it's not just that, if you are living in small flat, a single mattress is always the best decision, because it will save you space and at the same time offer you a good night sleep.
As every other person, in order to function properly during their stay, your guests need to have the right conditions for a proper sleep. To do that, however, you will need to purchase one of the many single mattresses that the market has to offer. To make the right decision, in this article, you will gather all the information to buy a bed that will make your guest bed enjoyable to sleep and rest.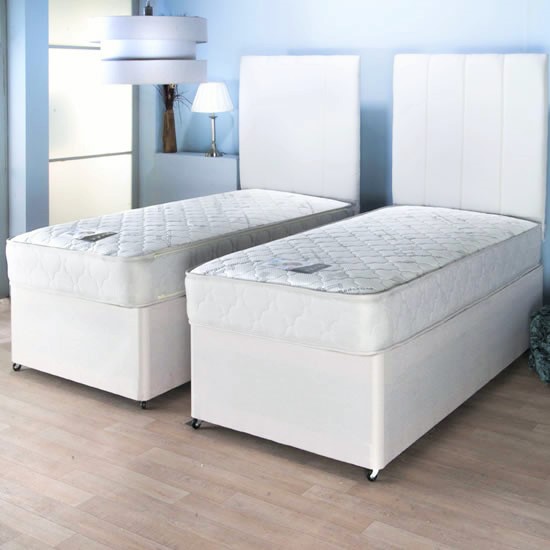 The first thing you should do is to choose whether you will go with two beds or a joint bed so there will be more room. Purchasing one or two single mattresses is always the best option because they are much cheaper compared to the queen and king size and are more reliable in regard to the size of bed.
A good quality mattress will last around between 8 to 10 years, so when you are making your purchase, remember that this will be a long-term investment. Some of the manufacturers even offer a guarantee around that period, which means you are covered if something happens to the bed.
There is a big range of types of single mattresses available, such as coil and pocket spring, memory foam, latex and air and they all offer a different experience. If the mattress you pick does not offer the right support, it can cause discomfort and your night sleep could feel like you haven't slept at all.
In the end, remember to consider which accessories you will need to buy for your single mattress. If it is for you guest room or for yourself, pick a good pillow that will match your bed and offer a good support for the user. You cannot wash your mattress, however, you can wash your mattress protector, so the bed can feel fresh and clean for everyone. Lastly, it is crucial to have the correct size of sheets, because a poor fit can pull the edges of the mattress and cause discomfort as the mattress is used in the long run.