The excavators are heavy-duty machines that can be seen at any construction or mining job site all over the world. They are generally used for digging, heavy lifting, demolition, mining and material handling tasks. Thanks to the wide range of attachments, the excavators offer increased efficiency and versatility. One of the most commonly used attachments is the excavator grab bucket. As its name indicates, the excavator grab bucket is made from two bucket parts. These parts open and close like a jaw for picking up all kinds of materials, equipment and other items. The two buckets are connected with a hinge and are usually attached on excavators for digging applications. Usually, the two bucket parts are made from a mixture of stainless steel and other durable materials, making the grab bucket ideal for heavy loads.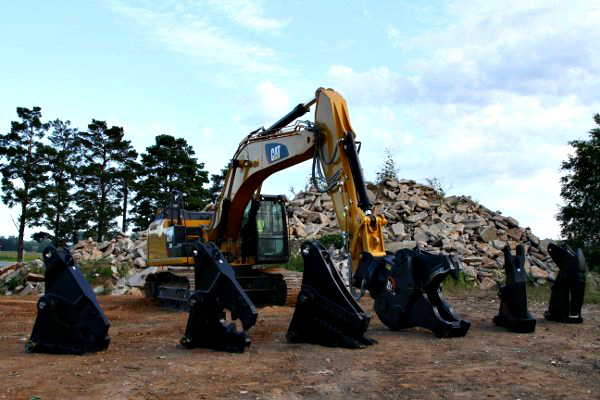 Since it is multi-functional, the excavator grab bucket allows you to complete multiple tasks quickly and efficiently. This wide square bucket type can be also used for digging below ground level. There are different excavator grab buckets, ranging from light to heavy-duty buckets. To choose the most suitable type of excavator grab bucket, you need to determine the size and the weigh of the materials you are dealing with.
The excavator grab bucket is an essential tool for people involved in construction and mining industry. These buckets provide a unique way of "grabbing" things and moving them to the required place, or utility truck. Moving materials from stockpiles to feed hoppers is another common application for the excavator grab bucket. With its claw-like shape, the grab bucket is designed to ensure that any material will be picked and moved in the most efficient manner.
In addition, the excavator grab bucket can be used for other applications, such as: moving large amounts of dirt and debris, cleaning up debris after a natural disaster or demolition work, clearing roadways and many other tasks. There are specifically designed excavator grab buckets which are used for leveling and clearing land in preparation of foundation. Buying excavator grab bucket can be a worthy investment if you are looking for a tool that can do many things quickly and easily. All you need to do is to choose the bucket type according to your excavator model.