Planning to add one or more antique pieces into your home, but don't have any previous experience in antiques shopping? Continue reading, we'll help you learn and master the art of antiques shopping.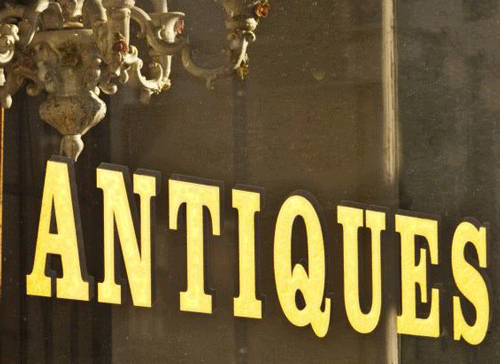 What Are Antiques?
Antiques are different types of items which are old and well preserved. When it comes to antiques shopping, there are three terms you should be familiar with. In fact, you should know the difference between: true antique, near antique and vintage.
True antiques are items that are old for at least 100 years.

Near antiques are items old less than 100 years (75-99 years old).

Vintage items are the items that come from certain time period (40s, 50s, 60s)
Why Antiques?
There are many reasons why you should consider buying antiques. First of all, antiques are unique items that will give your home personal mark and style. Second, antiques shopping is smart investment because the antique pieces increase their value with the time. Third, the materials from which antiques are made are far more qualitative when compared with the materials form which the modern furniture is made of. Finally, the antiques have historical value.
Ways To Buy Antiques
Antiques shopping is not difficult or stressful if you know where to look for such items. You can find quality antique items in many different ways. The best places where you can find and buy original antique items are:
Garage sales;

House auctions;

Online antique stores
Things To Consider Before And During Antiques Shopping:
Authenticity

If you don't have any experience in antiques shopping, you must be very cautious when choosing antique pieces, since not every antique piece is authentic. For this reason you need to look for a reliable and reputable seller. This seller will give you information about the items your are planning to buy, such as time and origin of the item, materials from which is made of, etc.

Condition Of The Item

It is a fact that most antiques can't be in a perfect condition like the new furniture pieces, but that doesn't mean that you should buy antique pieces with visible defects. When shopping for antiques, avoid items with scratches, missing or broken parts, and items with signs of repair such as: paint and glue.
Rarity Of The Item

The more unusual and rare the antique item is, the more valuable it is. Therefore, when shopping for antiques look for items which are not so common on the market. Buy some original items with unusual size, shape, color and design. Look for antique items with original style.