'In business and life, direction is so much more important than speed. Many are going nowhere fast.'
No matter how unbelievable it might seem, but even businesses can feel the huge pressure of the hectic life we all lead today. The truth is that organizations (both small businesses and large corporations) of the modern day are under increased pressure, mainly due to: globalization, stricter regulations, constantly changing competitors, fast pace of innovation and customer demands for better customer service.
For this reason, business managers are eagerly looking for easy-to-use process management tools that will enable quick solutions to common issues, and which will also allow them to make impressive changes. What modern businesses are actually looking for are automation solutions, which are designed to help reduce the costs, increase the efficiency and significantly improve the customer experience.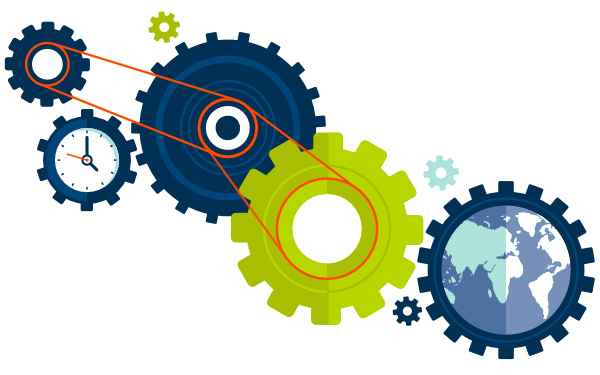 The advanced progress of automation solutions has helped the global industry to increase the productivity level and lower the operational costs. The widespread use of powerful, flexible software and cutting-edge electronics, is the main reason for the demand for the new maintenance tools and more efficient modular designs. Thanks to automation solutions, customer demands have also changed productivity, competition and quality requirements.
What Are The Core Functions Of The Automation Equipment?
There are 5 basic functions of the automation equipment, all linked by power and control systems.
1) Electrical Power Supply – This function is crucial, as it ensures the distribution of the power to the operating devices and control parts. The electrical power supply must be in compliance with the machine standards and of course, the electrical installation.
2) Power Control – The power-control function uses either an electronic controller to graduate the power supply of a heater/motor, or a contractor as a direct on line starter.
3) Dialogue – This is the function that is practically the main link between the operator and the machine. The dialogue function gives orders and monitors the status of the control process.
4) Data Processing – It is actually the brain of the automation equipment. Data processing is essential for controlling the preactuators and for sending information when and where required.
5) Data Acquisition – This particular function is mandatory for sending feedback to the PLC and the controller. Thanks to data acquisition, all physical value can be quickly and easily detected and measured.