Making glass is old process that dates back to 2500 BC. Today, the glass making companies create glass by heating raw materials like boric oxide and sand to extremely high temperatures. Then, they use the molten material to make different types of glassware. In order to get different colors and patterns, special materials need to be added into the sand mixture, beside the regular metal-based alkalis. Table settings look better with glassware, so make sure you choose the one that fits your home decor. You can use a typical dinning glassware for everyday use, or some fancy design for special occasions. You need to determine whether to buy wine glasses for formal dinners, sturdy glassware for restaurant use, or simply standard glassware for dining at home. Here are some ideas: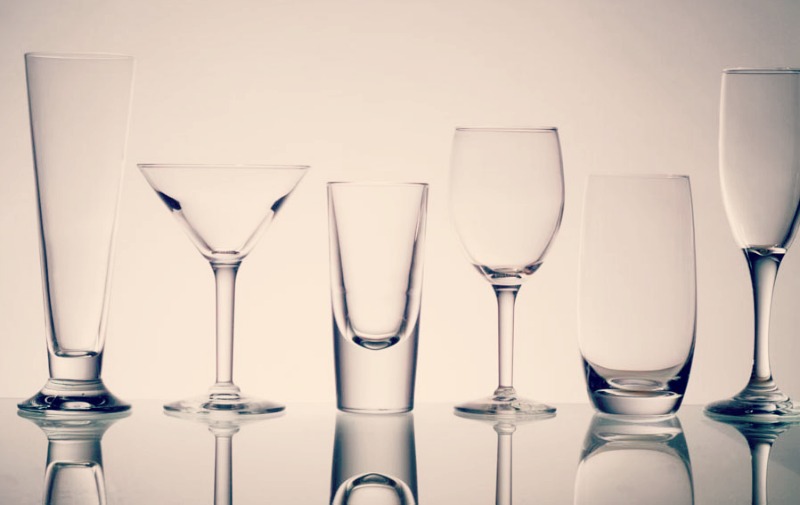 Double Walled Glass – The double walled glasses gain their popularity in the last few years. Their ability to preserve the temperature of hot and cold drinks, makes them to be a number one choice for many restaurants. The double walled glass will keep your tea hot longer than any other type of glass. If you are looking for sturdy, yet fancy glass designs, then choose the double walled glass. With so many designs and patterns, the double walled glasses are commonly used for serving whiskey, hot tea, coffee and other alcoholic beverages.
Pressed and Cut Glass – Pressed glass is made from molten glass that was previously poured into a mold. Cut glass on the other hand, is created by cutting parts of the glass in twisted, irregular shapes. This type of glass is used for making drinking glasses. You can either use glass cutter or glass machine to cut the glass in asymmetrical and misshaped forms.
Colored Glass – The colored glass was introduced in the 19th century. This inexpensive glass was usually used at carnivals. In order to get colored glass you must add powdered oxide, sulfide and other compounds when the mixture is molten.
Tiffany Glass – Compared to other glasses, the Tiffany glass looks very unusual. This Victorian art glass was originally made in Europe.
Blown Glass – Craftsmen love to work with blown glass. Most glass products are made with this glass type. Blown glasses are made by blowing and placing the molten mixture in a mold. Compared to the double walled glasses, this one is quite fragile. So you must be extremely cautious when dealing with this type of glassware.