Fishing is becoming more and more popular sport with a good reason. It is a great way to enjoy outdoors with your family and friends, have some fun and catch a tasty meal. Many people learn to fish by having an experienced fisherman take them fishing. But, unfortunately, not everyone is that lucky. The good news is, you can find anything you want to know on the Internet.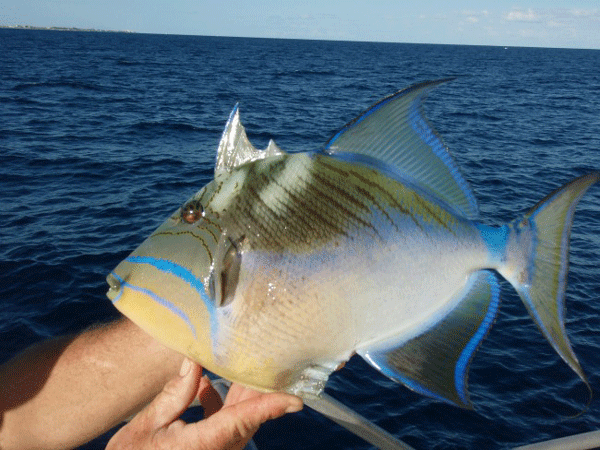 Do an online research and you will definitely be able to find lot of fishing shops that offer wide range of fishing gear, fishing videos made by experienced anglers offering information about any aspect of fishing and also you will be able to read a lot of fishing guides. Maybe these guides will not replace a personal teacher, but they will surely provide you with some help, information and guidance.
As a beginner, there are few basic things to know: getting some fishing equipment, finding a place to fish and catching fish. These basics are things you can accomplish on your own. The fishing fundamentals are not complicated but the nuances, on the other hand are endless. If you don't catch fish on your first trip, do not get disappointed, maybe it is simply not your day. Regardless of what you know or you don't know about fishing, you will learn everything through experience and become a successful fisherman. You can improve your fishing skills with every trip you take and every piece of new equipment you buy and try.
The Pros
Fishing can teach you a lot of positive characteristics. For example, having a patience is must if you want to become a good fisherman. It can take a lot of time to catch a fish and sometimes you will not catch any at all. However, fishing is time well spent. Spending considerable time outdoors helps release stress and have a nice break from the day-to-day life. Fishing will clear your mind and refresh your spirit. Moreover, if you have kids, fishing can be challenging and fun family activity. The experience you will get to share with your kids and the excitement of seeing them catching fish can be worth the effort.
Choose a place to fish
Many people become interested in fishing because they have visited some very exciting fishing spots and have seen the joy and serenity of fishermen while fishing. If you want to try freshwater fishing, lakes, ponds, streams and rivers are the right place to visit. For salt water fishing you can try surf fishing, fishing on a boat, near shore fishing and deep sea fishing.
Fish for a specific specie of fish:
Striped bass – can be tough without a boat
Bass – the classic southeastern sport fish
Sunfish – one of the best for beginning fisherman
Catfish – varying in size from very large to small
Walleye and Pike – the classic cold-water, northern lake fish
Pick an easy method for learning how to fish:
Fishing from the shore – Sit and fish with a bait and a bobber. You can start your trip with some inexpensive fishing tackle, you do not need a boat or any special gear, and you may even catch some fish.
Surf fishing from the beach – This fishing trip requires heavier equipment which means you need to invest more money if you want to get started. Your success can vary. Some days your fishing can be very productive while others you will go home with empty hands.
Party boat fishing on the ocean – Do not hesitate to try your hand at fishing. Depending on the model of the boat and how crowded it is, you may be able to get some help and learn how to do things like casting, baiting your hook and landing a fish.
Pond fishing with the kids – This can be really fun and educational. You can teach your kids how to fish as well. Fishing at the pond can make things much easier to organize and if there is panfish around, there is a great chance for your kids to catch some.