Dee Henderson is a famous writer of amazing stories that include romance and intrigue. Her latest novel "Unspoken" is a story about a girl that was kidnapped in Chicago at age of 16. Charlotte spend 4 long years in the hands of her kidnappers, who kept her in hostage only four miles away from home. Even though she was rescued by the police, the mystery about how she was kidnapped remained. How come no one managed to save her, even though she was so close to home. This devastating tragedy left a great impact on her life. Charlotte lost faith in people and God, but soon found love and changed her life completely.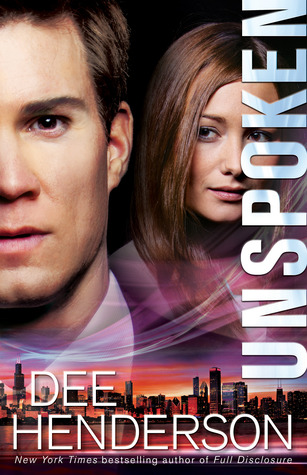 Charlotte decides to keep everything for herself and refuses to tell anything about the time she spent with the kidnappers. She never said a word to the police or to her family. Silence was her only friend. Few years later, Charlotte comes back in Chicago due to family legacy. She decides to sell her grandma's coin store and to leave this horrific place forever. But things don't go that way. The past starts to haunt her. Even though kidnappers were killed, the mystery was not completely solved. Cops start to cooperate with a reporter in order to find out the whole truth.
Her idea was to sell the shop and to get away from Chicago. One day, a coin dealer named Bryce shows up in her shop. He wants to buy her shop but not the inventory. After few negotiations, he finally agrees to buy the entire shop. But that's not all. He becomes interested in her and the mystery she holds. No matter how hard she decides to fight back love, in the end she fails. A romance is borne between Charlotte and Bryce. The author of "Unspoken" wants to show that love can wipe all the bad things that can happen in life. It is the faith and love that can bring Charlotte back in life.
Running from the dark past, won't make you forget anything and will not allow you to live normal life. No matter how hard she tries, people investigate and ask. Silence was the only thing that protected her and her family. Now she finds herself in the middle. To admit everything, or to hope that the reporter won't find anything. God sends Bryce to help her overcome the tough period through which she is going and to find consolation in love. "Unspoken" is a incredible story that will keep you interested and focused all the way to the end.