I'm not saying you can't do it yourself, I'm just saying DON'T! No, really, you have no idea what you are getting yourself into. Save yourself and your family from all the stress and hire professional removalists. You can find professional removalists Sydney to Melbourne that have the right skills, the right equipment, and the man-power to move all your precious belongings safely to your new locations.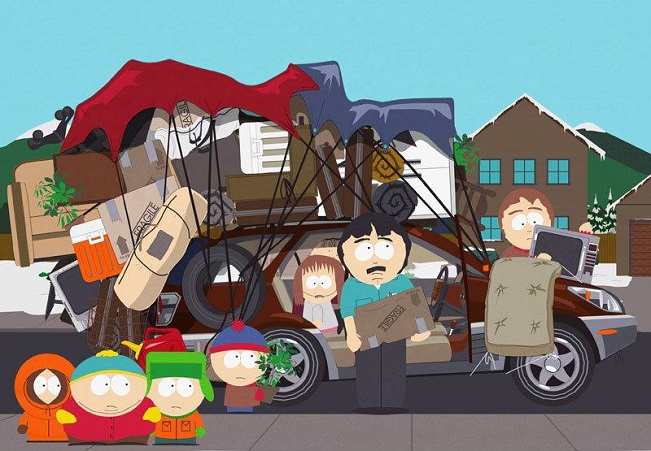 Sure, it may seem a bit expensive to hire professional movers, but at the end of the day, moving all by yourself may end up costing a lot more. Although it seems like a pretty simple task of moving objects from point A to point B, there are so many things that can go wrong and so many unexpected expenses may turn up. For example, if you can't transport all your stuff in one trip, you will spend a ton of money on fuel. Even if you manage to somehow stack all you belongings in the vehicle, you will probably damage a lot of them because you didn't pack them properly. Moreover, you need to provide food and beverages for all your friends and family that came to help you and trust me, they will hate you for dragging them into your mess. Worst case scenario, you may hurt yourself while lifting heavy furniture down narrow staircases and end up in a hospital. And this is me sugar coating it. In reality, it is actually much worse.
So, whats makes hiring professional removalists Sydney to Melbourne the more reasonable approach to moving? Here is a list with just a few benefits that come with a professional moving company.
First of all, you get all your costs in one place. Instead of making a list and calculating how much will gas cost, whether you need to rent a van or a truck, how much will packing supplies cost and where do you get them, and so on, you can pay a custom quote that will include everything in one package and very often offer some sort of insurance for your items. Also, the movers will estimate the cost before the moving begins without any hidden costs.
Professional movers have all the necessary man-power and equipment for the job. They will use hoisting straps, dollies, ramps, and custom trucks built to transport all your belongings safely in one trip. So instead doing all the heavy lifting yourself, risking injury and playing tetris with your furniture while you try to fit it in, just leave it all to the experts.
Finally, think of the time that professional movers will save you and all the stress you will avoid. You can use all that time for more important aspects of your moving instead of wrapping every single piece of your chinaware. And once everything is finished you can invite your friends and family to your housewarming party.
Overall, the advantages of hiring professional movers outweigh the DIY approach in many ways. It is cost efficient, less stressful, and without any health hazards.