When it comes to exercising and having a good time with your loved ones, skiing is up on the list as one of the best sports that combine these two joys. But besides physical, skiing also has some mental benefits as well. It enhances and improves your mood, it gives you a greater sense of spatial awareness, improves your focus and cognitive capacity and helps you sleep better. What's more to ask from a hobby? Nevertheless, to make the most out of it, you need to be properly equipped with the right skiing equipment. Here's a bit help on what features to look for in your ski gear when shopping.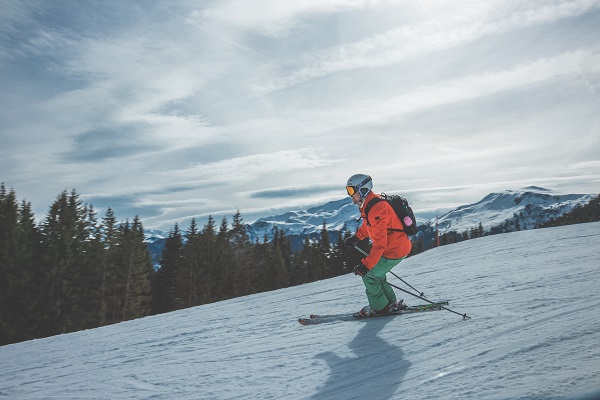 Skis
Without a doubt, skis are very specific pieces of equipment, and if you're a beginner, shopping for skis for snow may be overwhelming. There are different types, styles and sizes you will need to choose from, so you need to equip yourself with as much info as possible so that you can make an informed decision. When it comes to size, most companies have a size chart for each of their models so that customers can easily match their weight and height in order to choose the right pair for them. If you are a beginner, look for shorter rather than longer skis, so that you can easier learn how to ski.
Keeping in mind that skis for snow are designed for the type of terrain they are going to be used, knowing where you are going to ski will definitely narrow down your choices. For example, fat skis with rocker features are great for floating on powder, freeride skis are perfect for pipe and park, carving skis are best for hard-packed conditions and groomed runs and last but not least, all-mountain skis will do for different snow conditions and terrains. Plus, they are the best choice for beginners, so buying a quality pair of all-mountain skis is your safest bet for your first skiing adventure.
Ski Bindings
Bindings are the performance link between your skis and boots. When it comes to buying ski bindings there are two main rules you need to follow. First, they need to be compatible with the ski boots, and second, never adjust the binding settings on your own – let a professional do that for you. This is a piece of equipment that should match your skiing style. For example, as a beginner, you do not need the most lightweight or impact-resistant material or the bindings with the highest release setting. You can save money and choose a middle-range and a lower-end model. Also, make sure the width of the binding corresponds to the width of your ski.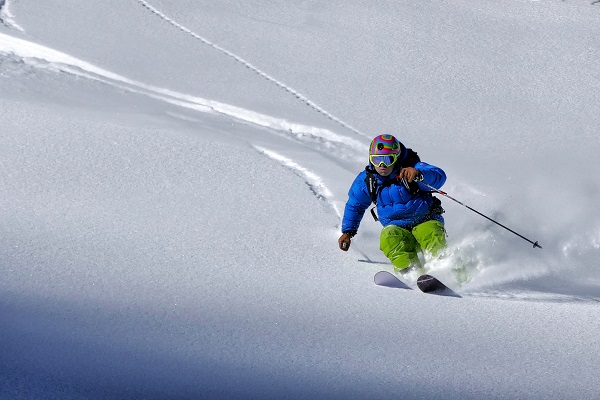 Ski Boots
When it comes to boots for skiing, their comfort and setup are the most important aspects when you are a beginner. Make sure you have extra room so your feet can be comfortable, but not too much of it. They come in different stiffness degrees, and it all comes down to personal preference. If you are a beginner, look for softer boots with a lot of flex. Also, there is a range of ski boots that are specifically designed to fit women's lower calf muscles, so if you are a woman, make sure to buy from that range for the best fit.
Poles
Last but not least, poles. They are straightforward pieces, some of them are lighter than others, but apart from this, they are all designed with one purpose – to help you choose your turns while going downhill. Length is an important consideration when buying – to make sure the length is right for you, try them with your boots on. Hold the pole with the handle touching the ground and put your arm right under the basket. If your arm is forming a 90-degree angle, then you've found the right poles for you.