We're witnesses to how beneficial the constant technological upgrades and innovations are in our day to day lives. If not for them we wouldn't be able to use infrared and thermal imaging solutions nowadays and they happen to be so convenient for a number of applications which makes the devices like the high-quality thermal imaging cameras great investments.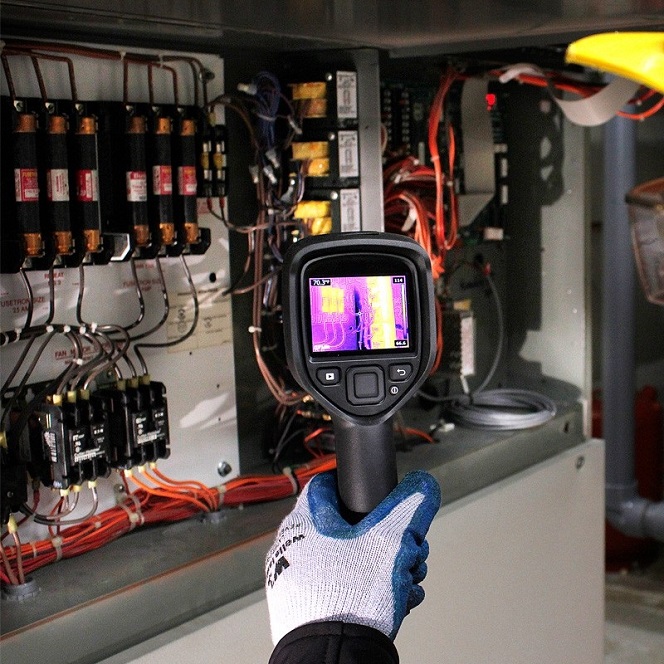 One such investment is the Flir E6 camera that's part of the Ex range, specifically the XT series first and foremost because of its features, such as MSX (multi spectral dynamic imaging) technology enabling the camera to take two images at once with both the built-in digital and thermal cameras real time so you'd immediately have the chance to see the thermal results and then the wi-fi connectivity allowing you to use the FLIR app to share and report the said results.
There's also the reliable infrared detector and temperature ranges from -20 to 550°C (more than double of the 250°C range of the old E6) to count on which is why the Flir E6 camera proves to be the essential tool in various applications, from diagnosing electrical problems easily detecting high temperatures in fuses, to mechanical faults and building issues in the likes of pests and those related to the HVAC systems.
The fact it's designed to be helpful in detecting air leaks, trouble with heating, moisture and mould means it's the ideal tool for people of different professions, be it electricians, plumbers, engineers, contractors or building inspectors. What makes it more advanced than other and older types of thermal cameras is the fact it enables more accuracy with the detecting of heat issues of smaller components, at a greater distance at that.
The ease of operation (even with one hand thanks to the lightweight design!) is another advantage and I don't only refer to the starting of the tool or shooting images but also to the generating of basic reports on both Mac and Windows and downloading images made possible with the FLIR Tools software that's free of charge. These cameras won't give you trouble with the charging and connecting to a PC either thanks to the USB cable.
When you consider incorporating thermal imaging in your business be sure the cameras make a valuable investment as they also come in cool and sturdy carry cases created to provide utmost protection and offer enough space for accessories like cables so you won't have to worry about having to additionally buy a case.