Becoming a follower of the winning combination of having a great body and radiating with positive energy, means to rely on some form of exercise and healthy diet plan. However, staying hydrated should not be left out from the equation and when you care about your body, drinking from a plastic bottle becomes less and less attractive option.
Plastic as a material is not just bad for the ecosystem, but it's no good for your body as well. When plastic bottles are manufactured by using a lot of fossil fuels and shipped all around the world they leave a bad carbon footprint. Even by using recycling methods, 6 out of 7 plastic bottles are downcycled and thrown somewhere in the world, polluting it with toxins for the next thousands of years.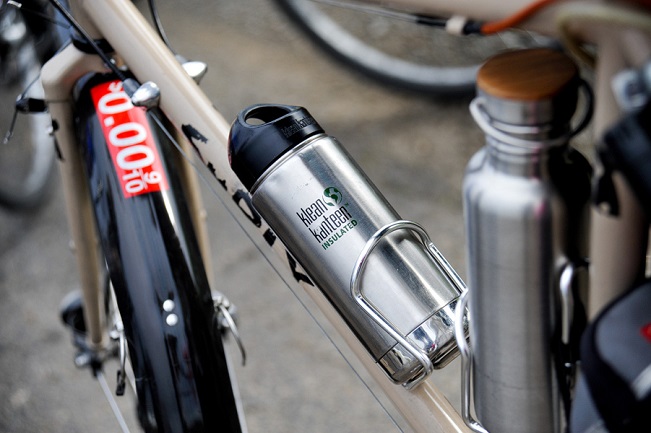 One thing in particular when creating a plastic bottle is the usage of bisphenol A or also known as BPA. The negative of effects of BPA were unknown until 1998 when Dr Patricia Hunt noticed that the effects were harmful both to the environment and the human body. She then became very much interested in the relation between the BPA chemicals and the hormonal reactions within the human body. However, the results of the study didn't make manufacturers very happy. A lot of manufacturers still do not declare whether their bottles are BPA free or not. Nevertheless, you can always go online and research as to see which brands are legit and this way stay away from BPA. Fortunately, there were new regulations for producing BPA-free bottles.
After all the fuss with the BPA ended, the manufacturers created BPA-free stainless steel water bottles which are extremely durable and reliable for any athlete to use. However, there is one water bottle manufacturer that stood above all and created the Klean Kanteen bottles that offer the highest quality and unique sleek appearance. Since Klean Kanteen bottles are made from stainless steel, they are very lightweight and easy to clean. More importantly, they are leak-proof and very easy to fill and use as well.
Even though they are a little bit more expensive than other BPA free bottles, they are worth the money. With these bottles, you can be sure that the water you get in your body is toxins-free, healthy and rejuvenating! Apart from that, you'll be joining the green alliance of Earth dwellers that actually care about the future generations.