A lot of people think that spicing up their love life has something to do with inventing hot water, when actually, it is probably the simplest thing in the world. I mean, you know your partner, and you know to which degree of 'freedom' in thoughts and fantasies he can go. And the thrill of seeing your significant other enjoying in something kinky? Priceless.
The easiest way to get to the other side of the ordinary, and I can freely say, boring sexual life, is to find a sex shop with a large offer of adult products. Trust me, things will change almost instantly. I recently visited an online retailer of adult products and was stunned by everything there is to experience. It did not take me long to decide that this year I am not getting him another shirt for his birthday; I'll knock his socks off.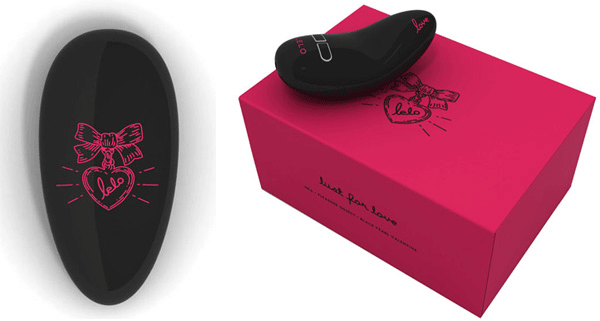 Here are my top three products I personally believe are the best to spice up things in the bedroom.
1. The We Vibe 4 plus package
Now, this is the kinkiest thing ever! It is a couples toy, so both partners can enjoy the sexual pleasure. It consists of a very compact, small, with a body-hugging form vibrator for her. The package comes with an application for both of your smart phones. This application is connected with the vibrator, and works on an invitation. Once you accept the invitation from your partner to play, he can control the strength of the vibrations. So basically, when you're away from your partner (you're home and he's on a trip), there is no better way to show him you miss him. You may disturb his concentration a little, but hey, anything for love right?
2. The Lelo Elise 2
To all you guys that are not scared by the thought of a vibrator pleasuring your woman, I congratulate you. And to those of you who even encourage your women to do it, I congratulate you even more. The perfect gift for all of you is the Lelo Elise 2. It is the perfect vibrator; full-bodied with a silky smooth finish and 8 modes to enhance the pleasure. The silicone shell is completely waterproof, so your partner can enjoy it in the shower, or maybe during a late night swim in a pool.
3. Intimate Organics Chai Massage Oil Vanilla and Chai
I don't know about you, but the smell of vanilla is a real aphrodisiac for me, and my partner too. We simply love it. What we love even more is a sensual massage with a vanilla scented oil. The chai and vanilla may not exactly classify among adult products, but it will definitely increase the intimacy. Add some great lingerie and a sensual massage to it, and you have the perfect gift for your partner, and a pretty wild night I may say.
So lovers, are you up for an adventure? Free your minds and get your sexual lives to the next level. It will be good for you, for the level of intimacy and connection between you and your partner, and it will definitely be better for your love life.