Over the years, country music has helped many people cope with rough situations they were going through, and problems they were dealing with but that's not all there is to it when it comes to benefits.
Its therapeutic powers go beyond the boost in positive mood and emotions, having in mind it's also been proven to provide an improvement with creativity, memory, and attention. And, perhaps one of the most amazing discoveries has been that country music may be good for the heart.
Listening on your own at work or at home is a way to reap these benefits, but you have to admit it's way more fun to feel the power of the music in the company of others who share the same passion with you. Seriously, what could be more fun than an outdoor country concert? To be able to enjoy it like a true country fan and make the most of the experience, before heading out to the next concert we suggest you pay attention to your outfit.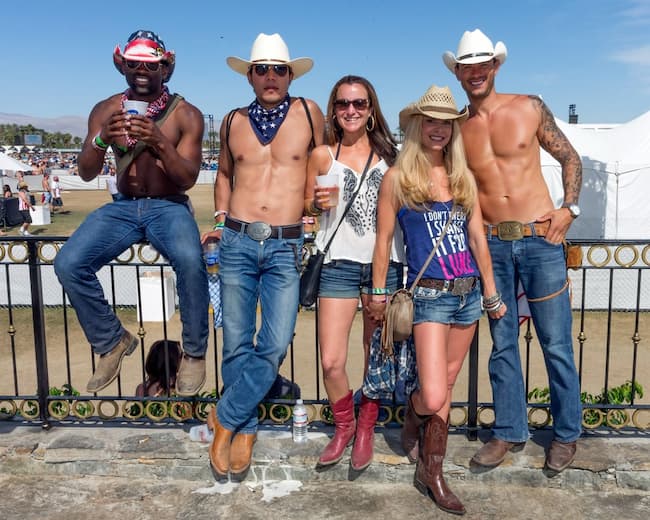 The Essential Pieces for Country Outfits for Guys
Okay, if you're the kind of dude who doesn't care much about what he wears, you probably haven't given your concert attire any more thought than your day to day attire. Yes, a simple combo of T-shirt and jeans is your safe bet, but that's not all there is to country wear – not if you want to get the true cowboy vibe, that is.
The Bottoms
For most guys, there's really no discussion, a pair of blue jeans is the ultimate choice but that's not always the best choice when it comes to summer concerts. If you mind the heat, it makes you feel discomfort and steals all of your joy and attention from the music, then why not consider buying something comfortable and breathable like 100% cotton country shorts instead. Hey, if women can wear shorts to concerts, why can't men?
They're available in a wide range of lengths and designs, from the simpler and sporty to the smart casual, with and without pockets, so you're sure to find something that matches both your taste and degree of courage. How about a pair of casual navy or pale blue shorts with stripes? Best of all is you can accessorise them with a belt with a striking and shiny buckle the same way you would a pair of jeans.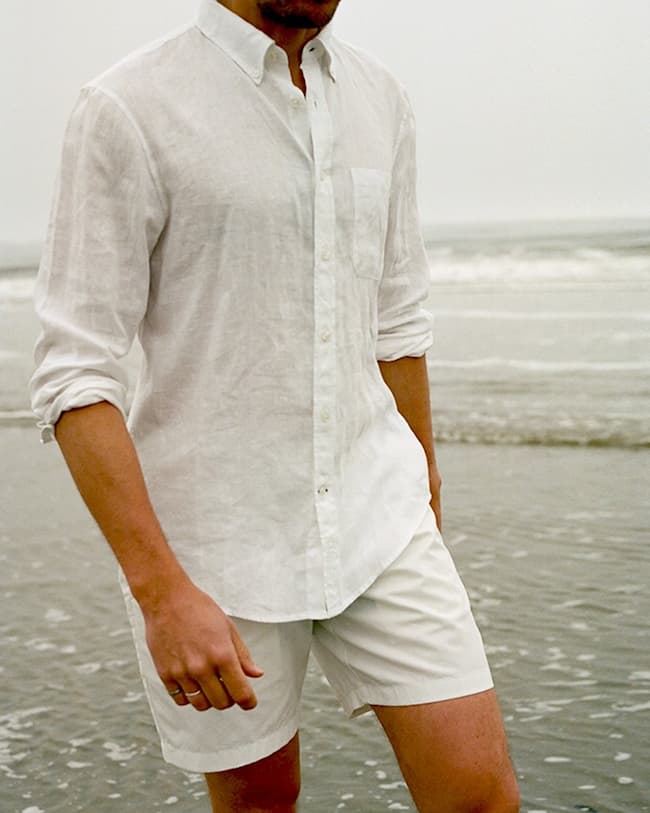 The Tops
The other best thing about farmer shorts? You can wear them with any country top you can imagine. They work with plain T-shirts just as well as they do with button-down plaid western shirts.
Now, if you really decide to buy shorts be sure to match their style with that of the shirt. For instance, sporty shorts are a great match for something classic like sporty polo T-shirts, whereas with casual you have the freedom to choose one of your favourite T-shirts you feel most comfortable in. For those who opt for something like navy country shorts, a country check shirt is a nice option for the top.
If, however, you choose denim, don't be afraid to go fully denim too, or to put it in other words, get dressed in your Canadian tuxedo. This works well even when the denim shirt matches the denim bottom in the hue. In case it gets cold, denim and leather jackets are other pieces that prove to be a good investment and the choice between the two depends on how much warmth you need.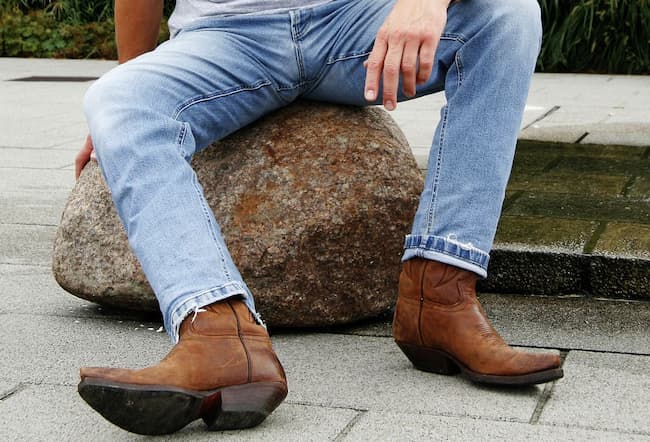 The Footwear
There's no question here: if you want to fully adopt the style, you have to pick country boots! Besides helping you out with your looks (oh yes, they're as fashionable as can be!), you'd love the fact they can save you from muddy terrains with outdoor concerts.
Given that many consider it a big no-no, you might want to pair the country shorts with other types of boots, like the Chelsea, for example. Or go with the flow and create your own bold style by wearing them with cowboy boots!
Same as when shopping for any kind of footwear, first and foremost you should focus on the fit and materials. Though country shoes are often viewed as uncomfortable and rough, it's just a myth – if they are uncomfortable, then you have the wrong design and size. To be able to get the right size, be sure to check whether you have at least one finger between the boot and the end of your foot. As far as design goes, you need one that has a shank that matches the natural curve of your feet.
With materials, you won't make a mistake if you opt for something durable and classy like genuine leather. Not only is it going to protect you from the weather elements, but it's also going to keep your feet dry inside too thus prevent issues like athlete's foot.