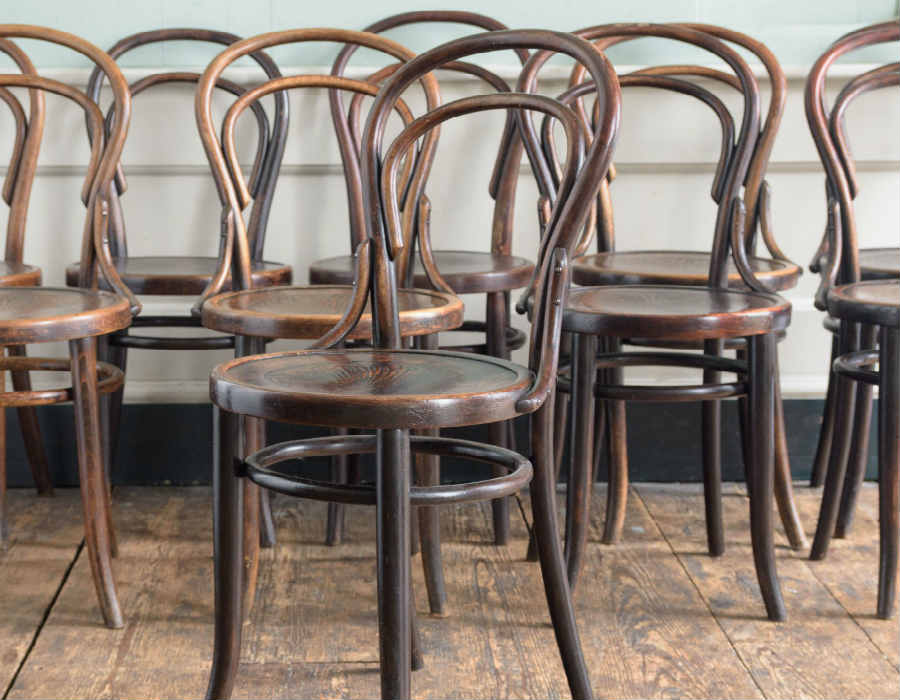 It was in the mid-1800s, when Michael Thonet, a German cabinetmaker, revealed the curved back chairs that we're so familiar with now – the bentwood chairs. But even more than 150 years after their initial appearance, Thonet's chairs are still incredibly popular around the world. Today, it's easy to come across the well-known curvaceous silhouette in almost every situation, whether it's a chic retro bistro, a local cafe or pulled up at a rustic table in a dining room. So, what is it about these chairs that makes them such a beloved design classic?
Well, for one, there's their innovative production technique. You see, the unique look of the bentwood style chairs is achieved through steaming and bending wood into improbable shapes. As a result, these chairs have fewer joints and are free of glue which allows them to be structurally sound and lightweight at the same time. Strong, durable and easy to maintain – bentwood style chairs are certainly worth the money.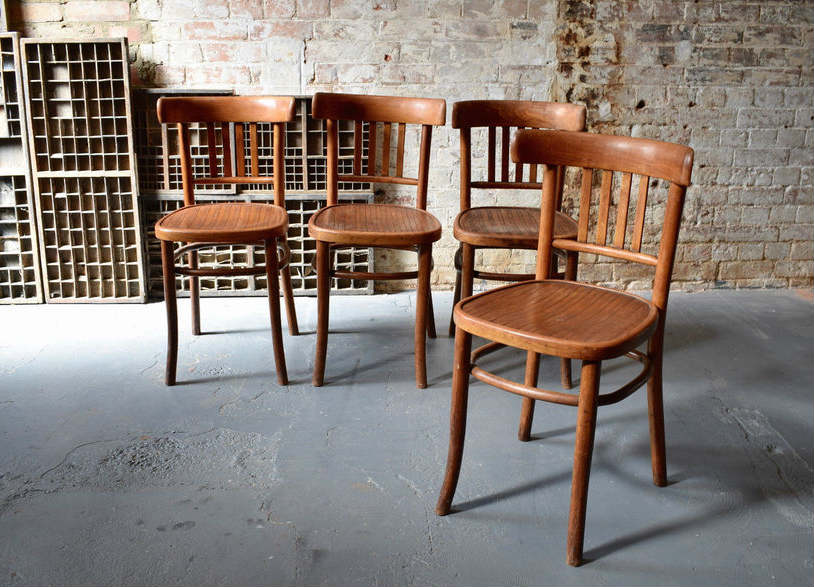 But besides being practical and long-lasting, these unique chairs can also be an attractive design element. Although the original Thonet design is still in production, there are also many modern and intriguing bentwood variations from furniture companies around the world. Ranging from chairs with a simple back made of continuous wood to highly elaborate pieces with many curves and twist – you can find the perfect bentwood style chair to suit your taste. In addition to the type of silhouette, you can also choose between light or dark timber, a colourful finish for a bold touch, or rattan or upholstered seats to increase your comfort.
When it comes to pairing bentwood style chairs with a table, it's usually recommended to go for a rectangular design. The clashing shapes balance each other out wonderfully. The smooth and elegant backs of the bentwood chairs are the perfect touch to soften up the hard and straight edges of a grand rectangular table. You can apply the same trick to your kitchen island by using bentwood bar stools. However, this doesn't mean that bentwood style chairs can't also look good when matched with a round dining table.
And finally, the great thing about the lightweight and elegant design of bentwood chairs is that they can be used in any room of the house beside the dining room. For instance, they can work as a space-saving and vintage-style home office chair, a unique plant stand, or even as an alternative to a nightstand. Their flat, round seat offers just the right amount of space for a potted plant or a lamp and a book.