Basketball is one of the most famous sports around the globe. That's why many youngsters are eager to get started as soon as possible. Whether your child is new to the game or is a seasoned player, having the right clothing gear is crucial to their performance on the court.
But selecting the ideal basketball clothing for your kid's level and age might be overwhelming with so many options available. This is where our comprehensive guide to youth basketball equipment comes in. We've done the research and put together a detailed list of all the clothing supplies your young player needs to be successful in the game.
NBA Jersey
The NBA jersey is the type of attire that will make your child feel like a superstar on and off the court. Since the jersey needs to provide your little Lebron James with the utmost comfort and ease while playing, you should browse for light and breathable basketball jerseys kids adore wearing non-stop.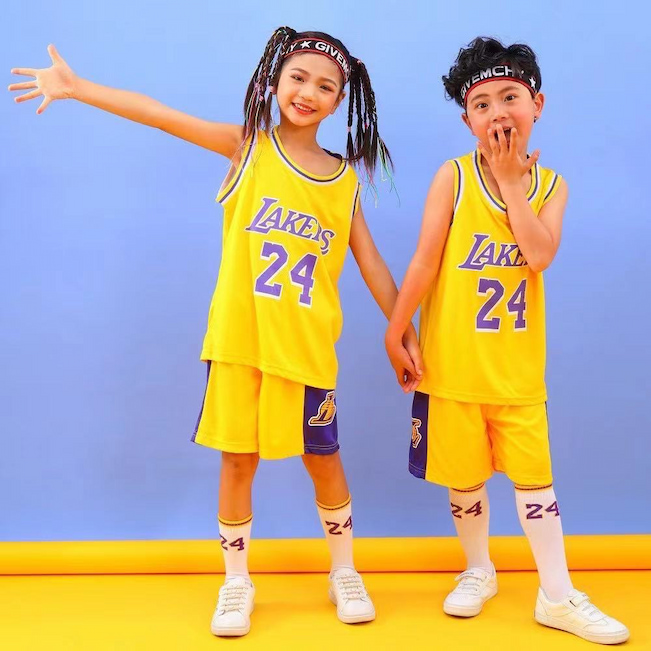 Understanding juvenile sizing is crucial when selecting the appropriate basketball jersey for kids as there are most commonly three size ranges for young players. These are toddlers (2T-4T), kids (4-7), and youth (8-20). Knowing your child's dimensions and comparing them to the retailer's size chart will help you get a comfortable fit.
Moreover, basketball jerseys for kids are comprised of a variety of materials, some of which are lighter and more breathable than others. For maximum comfort and breathability, polyester and mesh are typically used. To make sure your youngster is comfortable while wearing their basketball uniform, check the material specs before making a purchase. Keep in mind though that affordable, replica models often seem of poorer quality.
Additionally, basketball jerseys kids love playing in may come in a variety of designs, including swingman, replica, and authentic. Although authentic jerseys are the truest to the uniforms worn by players on the court, they can be pricey. Swingman jerseys, on the other hand, provide a balance between value and quality that appeals to young supporters of the game.
Selecting the number and name of your kid's favourite player is one of the most fun parts of the process. This unique touch will let your child feel more connected to their basketball hero, whether it's a Steph Curry jersey or one from another legend. Remember that jerseys for well-known athletes may sell out rapidly, so be prepared to move swiftly when you find the ideal one.
In this regard, always look for the official NBA hologram and logo when purchasing. This guarantees that the item you're buying is authentic and not a low-quality replica. The official NBA sponsor logos from Nike, Adidas, or another company will also be clearly shown on authentic jerseys.
Basketball Shoes
The appropriate shoes are just as essential when playing basketball. They not only offer stability and support, but they can also help prevent injuries. However, picking the right pair of basketball shoes means finding the right fit.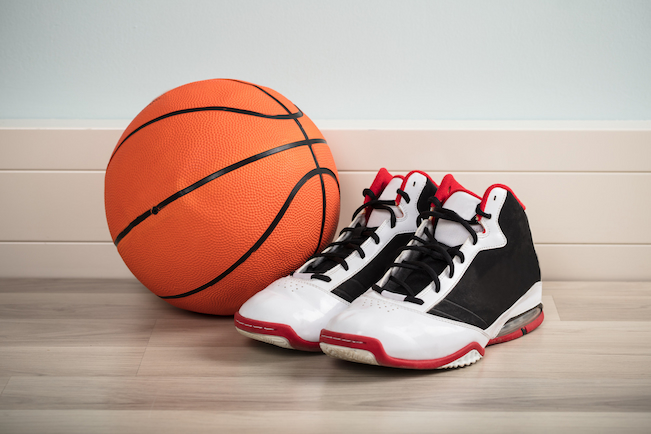 Otherwise, shoes that are too small increase the risk of blisters and possible injury, whereas shoes that are too big promote slippage. Because they are not designed for quick side motions, running shoes, on the other hand, cannot be used as basketball shoes.
The best basketball shoes are designed with good court traction and enough ankle support in mind. The midsoles of the shoes take the most strain and quickly lose their ability to cushion your child's feet. Always make sure to get kids' shoes that fit.
Purchasing larger shoes to meet the rapid growth of children's feet can be tempting as experts' advice is to get new shoes every two to three months if your youngster plays five to six times per week. On the other hand, wearing shoes for a long time stresses the foot, leg, and associated soft tissue and bone structures. Over time, the strain will cause a fatigue injury and keep the basketball player from participating in their sport.
Arm Sleeves
Arm sleeves are clothing items that often extend from the wrist to the bicep. While they are designed to snugly suit your kids' arms, they are also light and breathable to help them stay cool when under stress. Some styles even contain fabric that wicks away sweat to keep young players' arms dry when the game heats up. Some arm coverings have built-in compression technology as well.
Before buying a sleeve, you'll want to make sure you have the right size. They should be snug but not tight. Specific sizing may vary by brand, therefore always check the size chart provided by the manufacturer.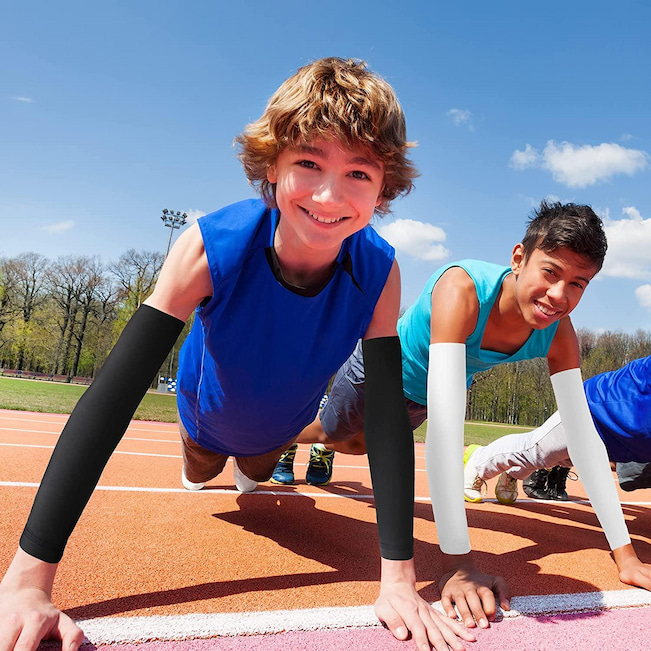 Headband
Even though most people consider the headband a style, fashion, or something that just makes you stand out or look cool on the court, basketball is a sport that does require its players to wear this type of gear. This accessory will hold your kids' hair off their forehead and keep them from breaking out as well as preventing sweat from trickling into their little eyes.
To make it fit comfortably on the head without being too tight, you must stretch it out. You should also choose a hairband that is secure enough to stay on. It shouldn't be so tight that it gives your little one a headache or leaves a deep crease on their forehead, though.
Some players struggle with the headband as it may slip out of position during periods of physical activity. This is an annoying distraction that can be remedied to keep the focus on the game instead of the headband with mere hairspray or style gel. A properly placed bobby pin is another efficient technique that keeps these accessories in place during the most rigorous movements.
Wristband
Why do basketballers wear wristbands? Many newbies may wonder if it's for fashion or there's some functionality behind it. In addition to looking great, wristbands are used by athletes to absorb sweat and stop it from getting on their hands. Otherwise, they may experience a diminished grip as a result of their hand sweat.
Although wristbands for kids now come in different designs and are made from different materials, opt for ones made of cloth. Given the material's good properties cloth wristbands are the preferred choice for professional basketball players.