With the help of their beautiful sandy beaches, high-end restaurants, and gorgeous homes, the Hamptons have become an extremely popular summer getaway for wealthy New Yorkers and celebrities. This dreamy place has been immortalized in many lovely movies, including Nancy Meyers' Something's Gotta Give and Woody Allen's Blue Jasmine. However, I believe that nothing says "I love you, Hamptons" like Hamptons beach decorating style.
Hamptons-inspired residences are all about mixing classic furnishings with rustic ones. If created carefully, this combination can infuse a home with lightheartedness, peacefulness, and unique style. Here are the four basic principles of Hamptons beach interior design.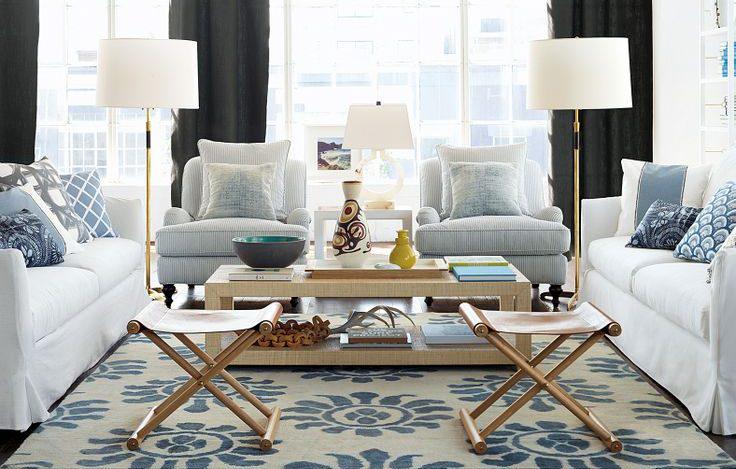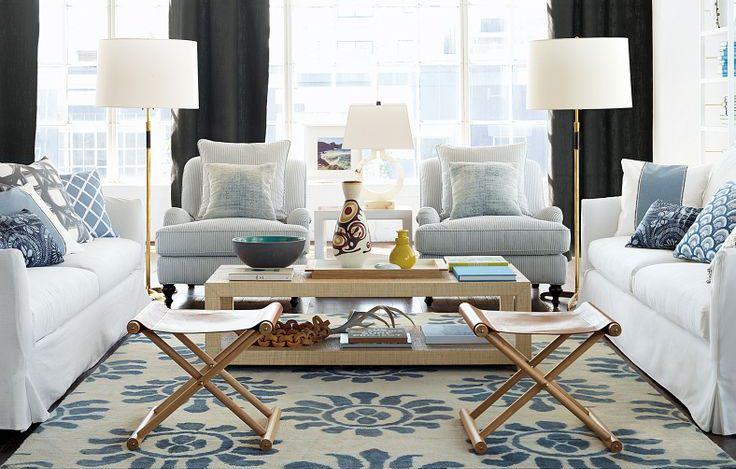 Let There Be Ample Light
A beach house that doesn't bathe in sunlight is not worthy of its name. Yes, light is perhaps the most important piece of this decorating puzzle, which is why a Hamptons-inspired home needs to have plentiful windows, glass doors, and if possible skylights. If you can't welcome enough sunshine in your residence, you should fake it with the aid of tasteful lamps and sconces. You can illuminate your Hamptons style dining room by placing an eye-catching chandelier above the table.
Look for Comfortable, Simple, and Elegant Furniture Pieces
Hamptons beach decorating style favors casual elegance, which is precisely why Hamptons style furniture sets include classic sofas upholstered in natural fabrics such as linen and cotton, weathered wood coffee tables, reclaimed wood side tables, sturdy dining sets, and rattan chairs. When shopping for Hamptons style furniture, make sure to avoid picking leather and modular pieces and stick to classic ones.
Draw from the Colors of Nature
In order to create the relaxed ambience Hamptons residences are famous for, you need to opt for neutral hues, sandy creams, bleached timber tones, duck egg blue, aqua, and navy. If you select white or any other neutral hue as the dominant one in your living room, dining room, or bedroom, I advise you to spice things up a bit with splashes of warm corals on cushions, floor rugs, wall art, and other accessories. Since I've mentioned rugs, I'd like to let you know natural rugs, such as sisal and jute, are ideal for Hamptons-inspired residences and they add texture and interest.
Don't Forget to Accessorize
The devil is in the details, remember? That's exactly why you should end this decorating project of yours by displaying tiny beachy treasures (such as shells, sea glass, and bottles) in your Hamptons style lounge room, dining room, and hall. Hanging driftwood, rope, and woven details on a wall is another easy and inexpensive way to create a seaside feel in your residence. If you are a lover of everything raw and old, then rattan baskets and hurricane lamps should be on your shopping list as well.