If you need to move a fair amount of stuff from one place to another, you need to have a trailer. Renting a trailer is fine if it's a one time job, but if you need to move things around frequently, it's not the most economical option. Trailers come in a wide range of options, and choosing the most suitable one will provide the most versatility and value for your business or in your personal life. Whether you're a first-time buyer or want to get an upgrade, it's important to understand the basics of trailers before looking for one online or browsing your local dealer's lot.
Important Buying Factors
How Will You Use It?
Obviously, you need to decide how you'll use the utility trailer, and consider what you'll be carrying inside it typically. Are the items weather-sensitive? Are you going to haul heavy lawn or construction equipment? You need to have a clear idea of what you need so that you can choose a trailer that meets those expectations.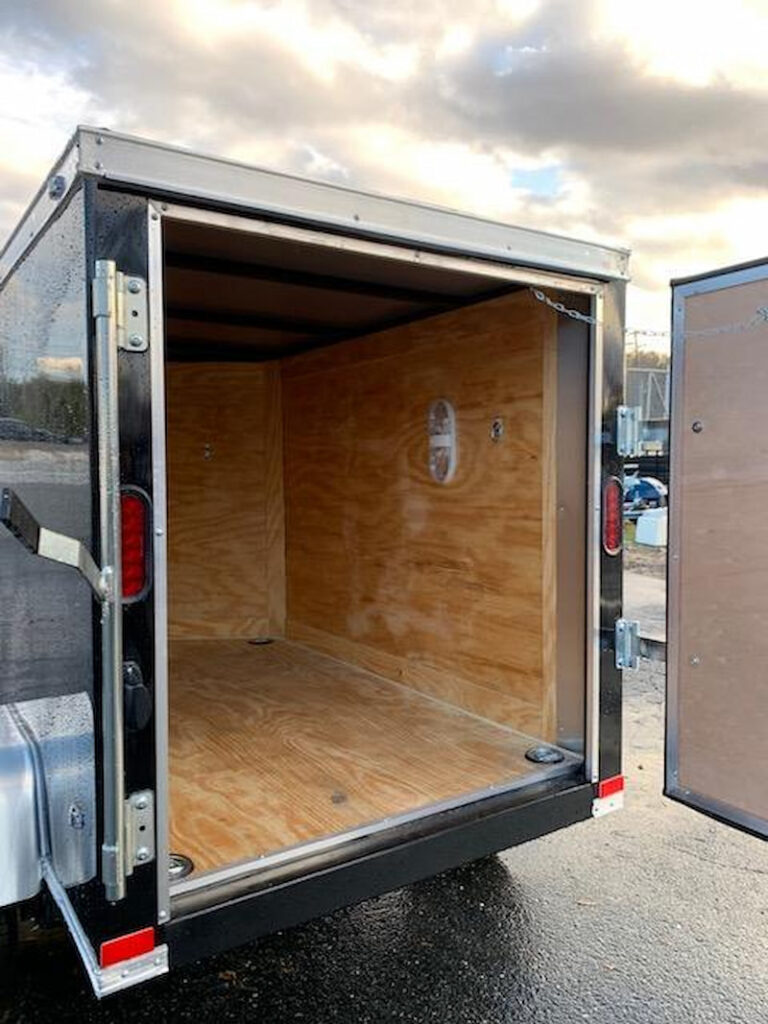 Choose a Design
Once you've figured out how you'll use the trailer, and what you'll carry in it, you can set up a budget for yourself. For instance, you may only need a small single-axle trailer to carry your lawnmower around, or you may need a larger one for carrying and storing larger equipment, in which case you'll want a large enclosed trailer. Typically, a large enclosed trailer will have two axles. Also, you want to check and make sure the trailer you want to buy has a high enough gross vehicle weight rating (GVWR) so that it's capable of handling the load you place on it.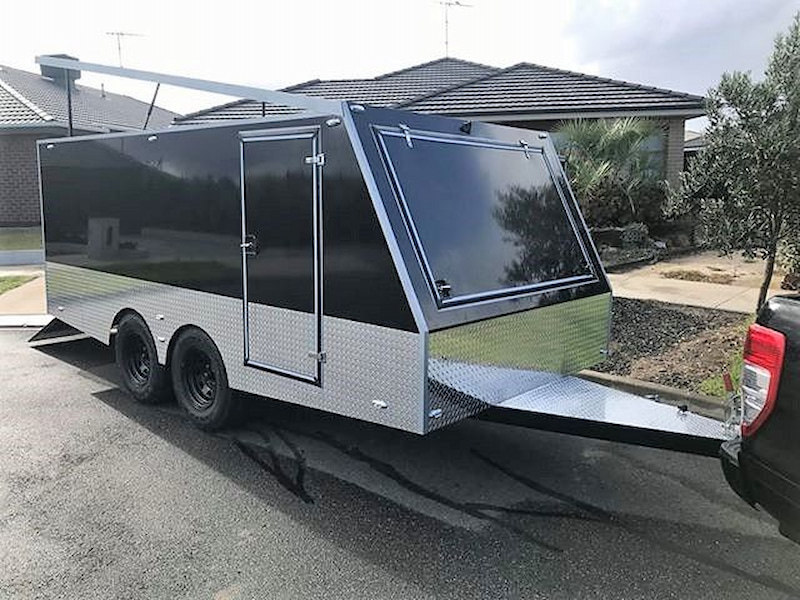 Consider Your Vehicle
You need to make sure your vehicle is capable of hauling both the trailer, and the load inside the trailer safely. On top of that, you need to equip your vehicle with the appropriate towing accessories, such as a tow hitch bar and car towing mirrors. Hauling a trailer can be burdensome and hazardous, especially if you're not used to towing one. This is mainly because the trailer will increase your blind spots, which is why car towing mirrors are such an important addition. Towing mirrors are available in a wide range of designs can they can be packed with various features, such as integrated turning signals, convex glass, anti-freezing properties and so on.
Trailer Condition
No matter whether you're buying a brand new trailer or a used one, you should inspect it visually. This includes paying attention to whether the tyres are properly inflated, whether there's rust, whether the brakes and all electrical components work properly. Furthermore, make sure the suspension is in proper working order, the hitch assembly is whole and there's some sort of warranty for the trailer.
Open Versus Enclosed Trailers
Open Cargo Trailers
Open trailers are lighter, more affordable and have a higher load-carrying capacity. They generally feature a flat wood deck floor that's surrounded by railings or sidewalls. Most open trailers also feature a foldable loading ramp that can be locked upright like a tailgate. Open trailers can be customised with storage compartments or racks to organise and hold tools and other small items. Since open trailers provide easy access, they're suitable for transporting rubble and trash. They also make it easier to maneuver your vehicle.
On the downside, open trailers aren't as protected as their closed counterparts. Most open trailers are categorised as landscape trailers, as they feature the same properties and serve the same purpose. The only difference is that specialised landscape trailers are generally larger and come with a couple of features that aren't found on basic open cargo trailers.
Enclosed Cargo Trailers
Utility trailers can be enclosed, but not every enclosed trailer is a utility trailer. The great thing about enclosed trailers is that they can be used as storage units for equipment, tools and equipment. Even if your enclosed trailer sits in your garage or backyard for the majority of the time, it will still provide faithful service. Another benefit of enclosed trailers, as aforementioned, is that they protect your belongings from the elements, as well as theft. For businesses, enclosed trailers provide a great opportunity to place logos and branding to advertise your business to onlookers. The only downside to these trailers is that they're generally more expensive and are bulkier, so not every vehicle can handle them.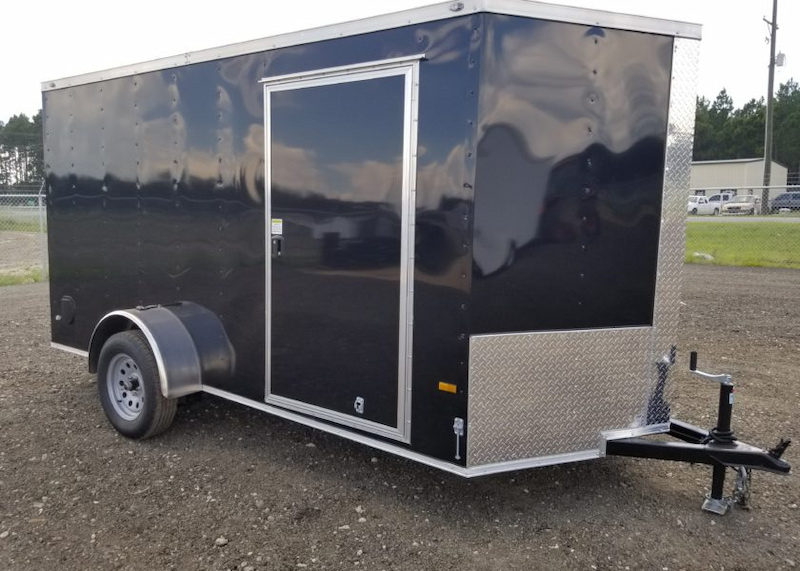 Conclusion
So what type of trailer do you buy? The answer to this question will depend on your needs and budget. The great thing is that many trailer wholesalers allow you to test the trailer before you have to buy it. Alternatively, you can buy a used trailer, as there's no shortage of people looking to upgrade their current one. If you want years of faithful service from the trailer, however, it's best you buy new from a reputable manufacturer. Make sure the trailer you buy comes with a lengthy warranty, as that generally implies that the manufacturer put their trust behind their product. At the end of the day, the right trailer will make transporting items from one place to another much more convenient and safe.