All thanks to the busy and technology-driven lifestyles most of us lead today, we now spend more time fixed in our office chairs than we do resting in the comfort of our beds. Since office chairs is where many of us spend most of our time and they have consequently become such big part of our lives, it is beyond important to choose ones that provide ultimate comfort and more than a few sitting positions. In a multi-shift workplace, office chairs must offer the same ergonomics and comfort for all different body types. In light of that, the heavy duty office chairs are the absolute winner in the world of office furniture.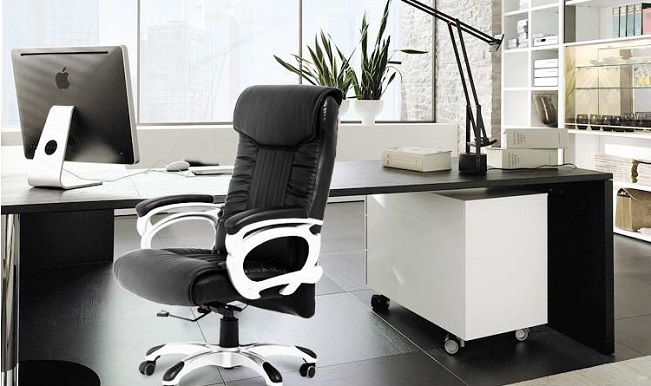 Whether you are shopping for your personal needs, for your home office, or for your employees, you will be happy to know that heavy duty office chairs can accommodate bigger and taller individuals, provide extra support, allow sitting in various positions, and will last well into the future. So, let's look at some key qualities that make for a durable, effective, high-quality heavy-duty chair.
High backrests – In order to accommodate a wider variety of users, especially taller ones, heavy-duty chairs feature high backrests and higher seat-height adjustment range.
Adjustability – Having the possibility to adjust the office chair to the needs of each worker makes all the difference when it comes to seating comfort. Heavy-duty office chairs have adjustable seat heights, seat depths, back heights, recline angles, tilt locks and tension control.
24/7 usability – When going through the options of office chairs, look for 27/7 possible seating. Being durable does not always mean longer usage, so, opt for heavy-duty chairs that keep functioning around the clock.
High weight limit – This is probably one of the best features these chairs offer and standard ones don't. They will easily support larger workers, starting from individuals who are 250 pounds, and even above.
Looks – It may not be the most important advantage or quality, but it still makes sense. Since you are investing in the best possible seating options, you can also make an effort to ensure that those seating arrangements can perfectly fit your already established office environment.
When it comes to office furniture a little research goes a long way. Avoid making mistakes and inform yourself before making a decision as you wouldn't want to change your mind shortly after purchasing and then start all over again.