When camping in a tent, nobody expects a 5-star luxury experience. However, it's still important to camp comfortably in order to feel completely recharged before returning to civilization. With that being said, many campers want to make the little space they have as liveable as possible. The following accessories can help you set up a great tent that will make your camping experience a little more enjoyable and stress-free.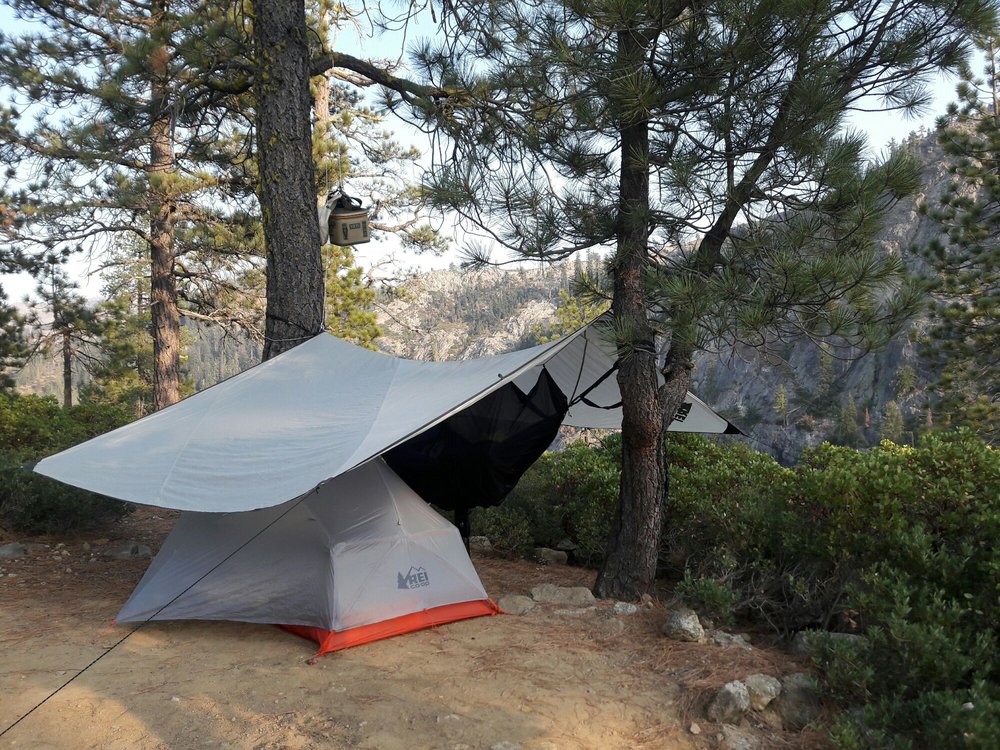 Increase Your Camping Space with an Awning
One of the best ways to make the most of your campsite is to attach an awning to your tent. An awning can increase the size of your living space and provide you with a comfortable shade to relax under. Due to being easy to install, awnings are one of the most popular camping tent accessories. When purchasing an awning, make sure to choose a waterproof and UV-resistant material that can properly shelter you from the elements.
Prepare the Ground with a Ground Sheet
If you're considering enhancing the living area with an awning, you will also need something to line the ground so you can move freely and even without shoes. In that case, you might want to consider a ground sheet which can provide you with a comfortable and clean surface. What's more, placing a mesh floor guard under the tent as well can protect it from damage from stones and twigs and keep it from getting dirty. This can be especially useful for prolonging the lifespan of your tent. A floor guard will not only protect your tent, but it can also keep rain out and act as an extra layer of insulation.
Use a Seam Sealer to Keep Dry
Although your tent may be advertised as waterproof, the fact that it has seams means that there are holes where water can get through. These holes can get even bigger with time as the tent is exposed to tension from being used. With that being said, it's important to properly protect the seams if you want to stay dry inside your tent. A quick and simple trick is to apply a specialized seam sealer which you can get from a store dealing in camping tent accessories.
Fend Off Insects and Pests with Fly Screening
While reinforcing the seams of the tent with a sealant can reduce the chances of mosquitoes or other insects invading your personal space, it still isn't enough. After all, sometimes you'll want to open up the door of the tent and let some fresh air in. If your tent isn't equipped with a mesh net, you can purchase separate fly screening that can be attached to your tent's door. What's more, there are also awnings with screenrooms which can also help make your camping space bug-proof and critter-proof.