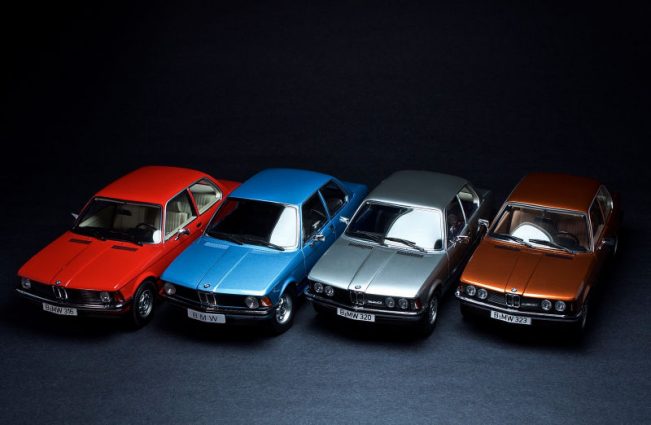 Who said toy cars are just for kids? People of all ages love and enjoy the hobby of collecting scale model cars which happens to be a favourite pastime activity of many ever since the 1950s and 1960s. You know what this means right? You're in great company!
What's not to love about it anyway? Instead of splurging on an actual vehicle, you can marvel at the life-like details of the scale replicas and make up your own special collection of various models that could later be handed down from generation to generation in your family.
And the best thing of it all is you can advance in the scale modelling hobby when you buy car models and invest your time and effort to research more about them, learn how they're assembled, and find out the list of modelling tools and paints you'd need for the job.
What Exactly Are Scale Models?
Before moving on to the rest of the technicalities, let's look into what these cars are. Basically, they're three-dimensional replicas, i.e. accurate representations of actual vehicles, both old and new. Depending on what you're into, specifically the style of vehicles you're after, you could even get your hands on some truly valuable vintage models, like the 1967 Porsche 911R, or unique ones, such as the Wet Nellie, Bond's custom-built car submarine. Whatever you decide to be the base for your collection, whether it's a manufacturer or year, or movie or model, there's the perfect kit.
From civilian cars, various sports models, to military designs, you're spoiled for choice. And the versatility doesn't end here since when you set your mind to buy car models kits there are different material options you can choose from, including metal, plastic and wood, in different levels meant for the different modelling skills. Of course, the range differs in scales too, which indicates the ratio between the size of the original car and the size of the model – hence the name. To give you an example, the popular 1:24 and 1:43 indicate the models are 24 and 43 times smaller than the respective real vehicles.
Be sure to do some research on the specific models, and the specialised stores where you can buy them, and you'll be fine regarding quality. This is something you shouldn't compromise on because you want the kits you invest your money, time and effort on building to arrive with the suitable parts. Trusted manufacturers and retailers can provide you with the right pieces that have undergone rigorous testing. And they won't fail you when it comes to top notch detailing either!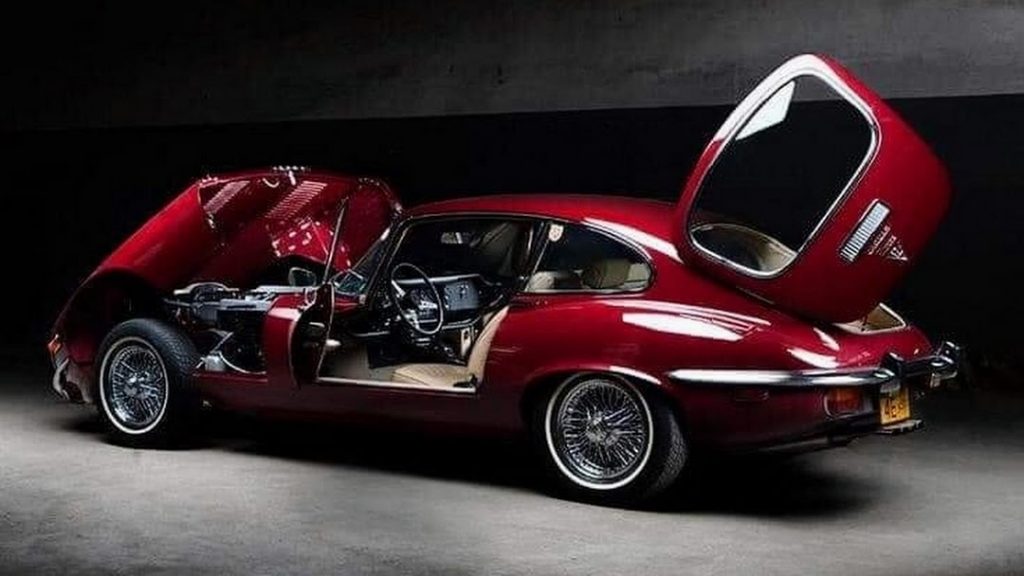 What Is a Good Scale for a Model?
There's no right or wrong scale because it all comes down to your individual preferences and needs. You've got the chance to pick from large, midrange and small scale model cars.
The designs from 1:4 to 1:25 are considered large-scale. If you think about it, they're quite large, which is convenient if you prefer something bigger to master your precision skills on. Just make sure you have a designated area where you can place them and marvel at them. Bigger scales can easily take up more of your home than smaller ones. If you want something to fill up your fancy bookshelf with, resist the urge to buy something big that could cover up a whole desk.
Midrange scale designs range from 1:32 to 1:48. If you're into vintage car models, the 1:32 model car kits scale is the one they're mostly available in. Some aircraft and military vehicle models are available in the 1:48 scale.
Small scale designs go from 1:72 to 1:200. These models are pretty small, and cars up to the 1:87 scale might be the smallest you go for since the smallest scales are mainly aircraft. This is because it's difficult to assemble small cars, and you'd have to work with a magnifying glass to get all the parts and all the details right. Anywhere between 1:24 and 1:72 is ideal.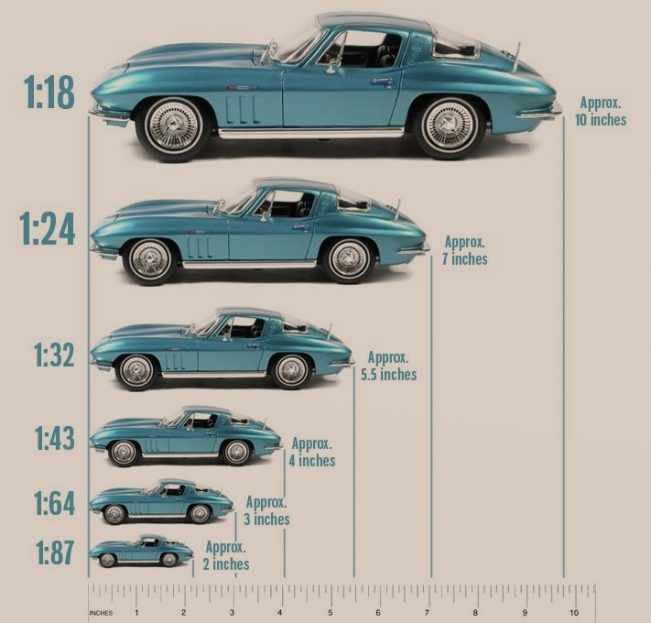 What Are the Tools You Need?

Regardless of which scale you buy car models in, you need to have the right tools for the scale modelling job. Some great examples are a quality glue, a file, a knife, and a pair of scissors. If you have a multi-tool you trust, it could do for the knife and scissors. And then you've got the paint and the brushes. Beginners who want to spend the least effort on getting a job well done could benefit from spray paints. Pre-painted kits are also helpful in this case.
Since it's dangerous to handle glue and paint because of the smell, don't forget to include a mask in your essentials too. Now, before you get to use them, make sure you have a clean area reserved for this hobby, like a spacious workstation – this would help keep things organised at home. For a smooth result with the painting and detailing, it's advisable to wash the parts of the kit with mild cleaning products and dry them up nicely. This would give them a nice prep!