Whether it is one simple light fixture or layers of light, proper lighting is an important part of creating a perfect dining room. If you've been looking for dining lights online, you know that there is a variety of options to choose from. From transitional wall scones that add a touch of sophistication and intimacy to modern chandeliers and pendant lights that create dramatic focal points, there is a fixture to suit any taste and need.
Choosing a fixture that provides the right amount of light while also enhancing and complementing your dining room decor is very important. So before you start your dining lights online shopping, take a look at the following considerations given by professional designers to help you make the right decision.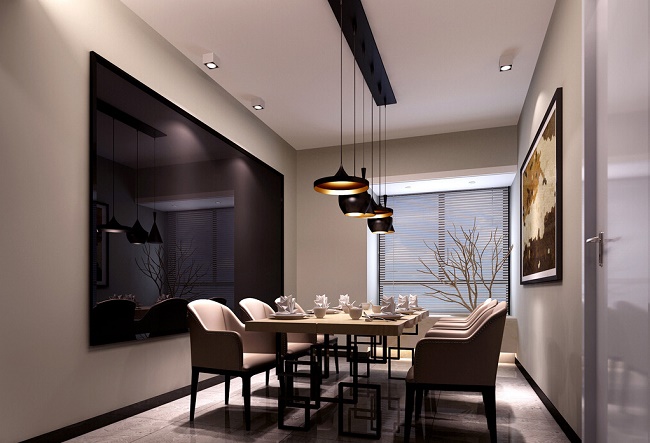 Consider the Shape of Your Table
Your dining table's shape doesn't necessarily have to determine your light fixture, but it can help in the selection. While your choice will probably come down to your personal preference, designer experts recommend a hexagonal, round or a bowl-shaped fixture for a round table, and a rectangular, square or oval fixture for a rectangular table. Nowadays, it is common to see double light installations on long tables. Aside from looking beautiful, double lights also provide balanced light. For smaller tables, consider a larger pendant – just make sure it functions as good as it looks.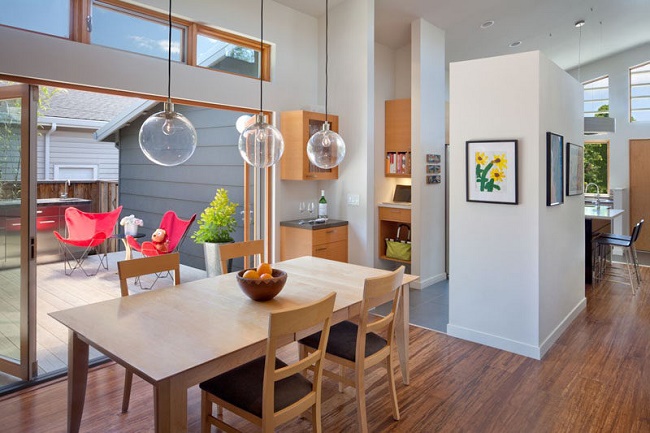 Consider the Room's View
If your dining room has an interesting view, a wallpaper or wall art, consider a cage chandelier or some other kind of open fixture that won't block the view across the room. Also, this might be the ideal situation to hang your light fixture outside the standard recommended heights and see how it goes with your interior.
Level of Brightness
Drum pendants and lanterns enclosed on all sides produce a more subtle and diffused lighting than a bell pendant, which directs the light more like a spotlight. Shades are a great option to change the effect. Fixtures with perforated shades that project a pattern of light out onto the walls and ceiling can bring a unique feel to the room.
Consider the Ceiling of the Room
Hanging a light fixture on a flat ceiling is relatively easy, but doing it in a sloped ceiling can be a bit more tricky. If this is your case, fixtures with flexible chains or cords instead of stems can make hanging easier.
Consider the Room's Style
Light fixtures can complement a room's design, but they can also break its look, depending on the style you choose. Models with crystal and shiny metal details are more classy and add a timeless feel, while the ones that feature wood beads, ropes, or jute are on the more casual side.