So, you signed up your little girl for gymnastics class. And you certainly made a great choice. Gymnastics is an amazing sport that helps young children develop properly by improving their strength, flexibility, coordination and balance. As this sport involves a lot of movement, your little gymnast needs to wear the proper attire that will allow her to perform safely and with ease.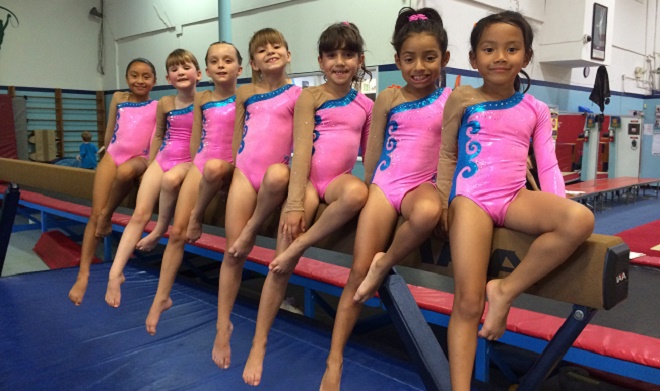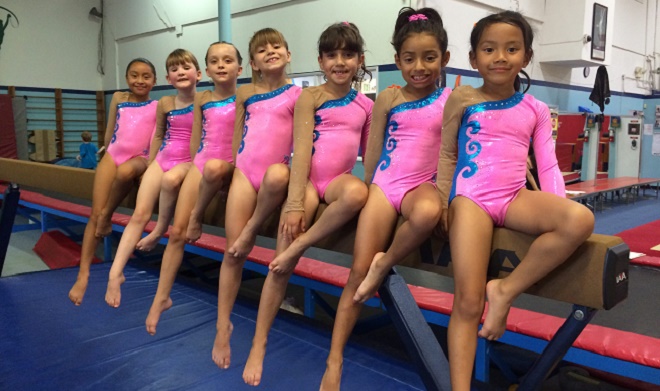 When it comes to choosing girls gymnastics attire, one of the most important factors is safety. Although you'd think your child will feel more comfortable in relaxed clothing it can lead to potential injuries. What's more, loose-fitting clothes will prevent the coach to see whether the child properly performs the movements. With that being said, the proper girls gymnastics attire usually consists of tight, form-fitting clothes that allow for a full range of motion and reduce the risk of injuries.
One such type of gymnastics wear is the leotard. Leotards are made from elastic materials and can have a tank top, be short-sleeved or long-sleeved and end at the bottom as briefs. But if you do not like this cut, there's always the option to get a singlet which is basically a leotard cut in the form of shorts at the bottom. Wearing a sleeveless leotard or singlet is usually preferable as it helps sweat to dry quickly, and is not limiting to movement. On the other hand, long sleeves can keep the gymnast warm in cold weather.
Whichever style you choose, make sure that it fits properly and feels comfortable to wear. Additionally, a leotard or singlet that is well-designed and attractive can influence the confidence of the gymnast which can result in better performance. However, make sure you don't pick something with adornments such as frills, straps or strings which can easily get caught up in equipment and increase the risk of falls and injury.
When it comes to footwear, usually it's preferable that gymnasts practice barefoot, as wearing socks can cause them to slip while shoes are simply heavy and impractical. What's more, practising barefoot allows them to have a better grip on the surface which is beneficial for their performance. However, since beginners might feel uncomfortable getting used to the cold surface, you may get your girl special gymnastics slippers. These slippers have nonslip soles and fit tightly around the feet without being uncomfortable.
If your daughter wears glasses, you need to make sure that they don't fall off. Although there are special glasses designed to be worn for sports activities, you can secure hers easily with the help of an elastic glasses band. Additionally, make sure that she has her hair pulled up in a bun, ponytail or braid to keep her hair away from her eyes. The inability to properly see can be a serious safety hazard.