Knowing how diverse this world is, it's fun to take a peek into the different kinds of people. There are those who love waking up in the early crisp morning hours, as opposed to the night owls whose fun begins right after midnight when they start reading books and choose which films to watch; the calorie counters who mind what they eat and exercise as much as they can and those who would rather just indulge in more sweets and some Italian dishes with no effort in making more movement other than switching from bed to armchair or sofa. And then there are those of us who struggle to keep our small homes (bathrooms in particular) organised, envying those who live in large estates with plenty of space around them and never have to worry about surprise visits. As we can see the distinction comes down to two kinds.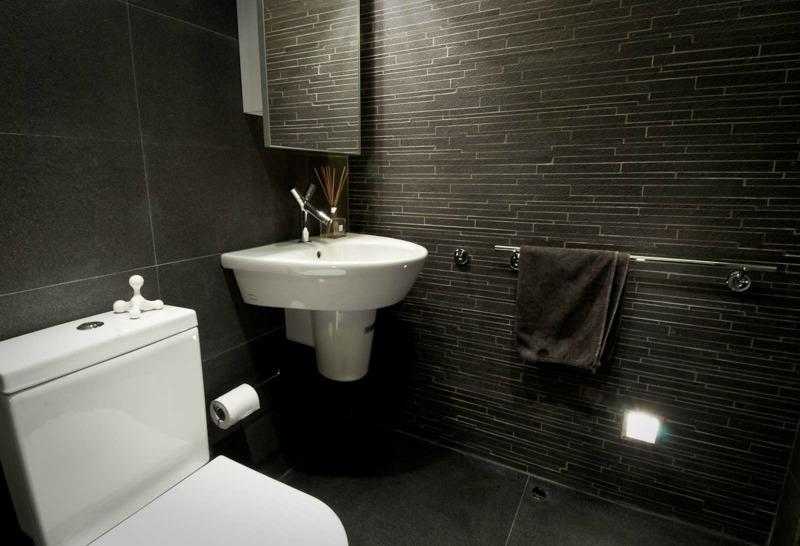 Considering modern architecture is focused on functionality and mindful using of space, homes of the future are compact so there's a reason to be proud of your present day home. Sometimes it can be a bite more than you can chew in trying to maintain your small home in check, but when it comes to the bathroom you might just wish you could demolish the walls and create a bigger area instantly. Minimalists would beg to differ when it comes to choosing the more convenient option and unanimously agree less equals more. You'll be surprised of how much this turns out to be true as you'll see your creativity increase once you start with the bathroom designing process.
The choice of bathware you make can have a great deal of importance in organizing the small area. You have to carefully make your decisions so you don't end up with something that's bigger than your bathroom allows and avoid getting a crammed look with barely any elbow room where you constantly have to mind your step. There are plenty of bathroom products Australia shops have available for sale, so be sure to have a better look and purchase based on your requirements and style. Along with choosing from the vast selection of toilets, bathtubs, shower cubicles and tapware, you'll have to rely on accessories, such as towel rails, glass shelves, robe hooks and soap racks as they can be your crucial ally in the war for more storage.
When speaking of storage, it's needless to say you'll be in need of a great deal of drawers and compartments to keep your bare necessities within your reach. However, as space-savvy solutions call for more inventiveness, instead of buying bulky cabinets, you can display all of your lovely towels, brushes and sponges. Floating shelves, ladders and crates combined with the bathroom products Australia shops and designers recommend can all be of help and even give you the room enough for placing a frame or two with pictures of your loved ones or an art piece.
The colour you choose as your bathroom base can also significantly influence the appearance altogether. You don't have to cover everything up with tiles or wallpaper, but you can choose an accent wall and, of course, use the charm of mirrors since their frames also contribute to the style. If you do decide to go for hanging wallpapers all around, learn a bit more about the materials they are made of, what can work in your interior and how their patterns affect the surroundings. To be able to create a visually wider bathroom, horizontal stripes will be your safe bet. Remember to keep anything away from the room that is of no use to you so you avoid further downsizing the space with clutter.