Ah, the kitchen. What a lovely place. Always something delicious going on there. Primed for gathering the family to prepare a meal, it's one of the most important rooms of the house. No wonder people have dream kitchens!
How your kitchen is designed, what kind of materials are used, how functional the space is – it's all super-important and it all comes into account. There is always a huge selection of kitchen elements to choose from, so it can sometimes be overwhelming, especially if you're not really an expert on the subtle matters of interior design and functionality.
It's easy enough to pick the appliances, the colour of the walls, to decide whether you'll have an island or not, but what about the little things that wrap everything up and still matter a lot in terms of functionality?
We're talking about fixtures. Especially taps. The world of kitchen tapware is vast and full of wonders. It's also full of overwhelming choice. There are so many different models, you can get lost, and you can get lost quick.
That's why we've decided to write out this little guide which will hopefully help you out in the search for the perfect kitchen fixture for your home!
Let's begin!
The Design of Mixer Taps Makes Them Great Allies in the Kitchen
The design of your kitchen tap has to complement the rest of your kitchen. It also needs to offer you exactly what you need. For the least fuss and much easier usage, we'd recommend choosing a kitchen mixer. You can find a variety of kitchen tapware mixers are easily found in specialised stores and compare their features and prices to make the best pick.
Instead of having two different taps, one for cold and one for warm water, a kitchen tapware mixer features a single tap that delivers water, while you control the temperature through one or more levers. And this ultimately saves a lot of time and effort whether you're washing the dishes or doing prep work.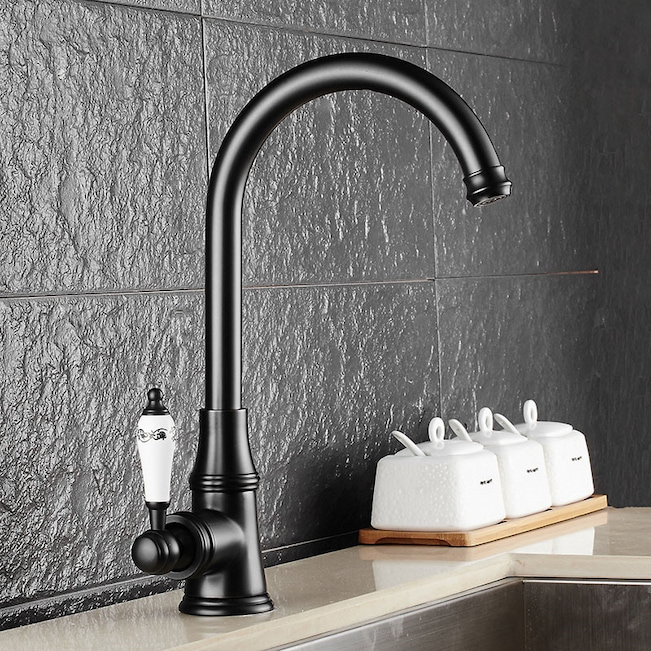 Kitchen mixer taps also come with a variety of hoses, the idea being different modes of washing for when you need to clean plates or fruits and veggies or for when you need to just wash your hands or fill up a glass of water.
We recommend a mixer tap because of its functionality, ease of use, and also because it's such a modern, great looking fixture for any kitchen! Now that we've gone over the basics, let's dive into the differences kitchen tapware mixers have and which model would suit you best!
Consider the Type of Hose the Tap Has
Okay, so. There are a few different varieties of kitchen mixer hoses and they're all great for different reasons.
But, before we dive into their differences, let's quickly go over the two main types. Firstly, we have the gooseneck, which is exactly what it sounds like. Imagine the neck of a goose. Done. That's a gooseneck tap! A tall tap with a downward curve that houses the hose which can be retractable or nonretractable. Secondly, a standard tap, much like ones found in bathrooms, which doesn't have the big curve, or has a way smaller one.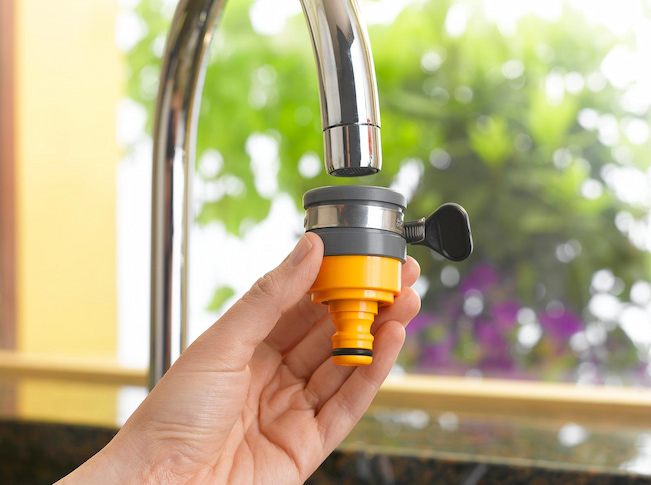 These are both great for different purposes. If you have a large sink and need something big, go for the gooseneck. If otherwise, a regular one would do, though a gooseneck can also be quite useful!
Now, let's go over the differences in hoses!
Retractable (Pull Out) vs. Nonretractable
A retractable hose is a hose you can pull out of the tap and then put back in. They are great for bigger sinks where water is needed on bigger surfaces, for washing the sink itself as well as washing items in it. The retractable hose offers a very unified, elegant look as there's nothing dangling from the tap. The hose is tucked in nicely until the time comes to use it.
Nonretractable hoses, on the other hand, are born out of the same idea as the retractable ones, with the difference being they aren't housed inside the tap. Instead, they are basically the tap itself. With nonretractable hoses, you can see the full length of the hose from the get-go. They are flexible and you are able to move them around and once you're done, you just settle them on their stand.
Dual Spray vs. Single Spray
A single spray hose is just that – a hose that offers a single way of water output. No matter if it's retractable or not, the single spray hose will always have just one mode of usage, just like a regular tap you can find in bathrooms and kitchens.
Dual spray, on the other hand, lets you switch between two different modes. One is a spraying mode, perfect for washing anything, from plates to the sink itself. This mode consists of tiny streams of water that can get dirt out very efficiently, as they can protrude in little crevices easily. The other mode is a standard, aerated stream setting which provides a more unified water flow.
Pick the Lever That Works Best for You
As we said, the levers on your kitchen tapware allow you to manipulate the hot and cold water ratio. There are two possible options when it comes to levers.
Dual-lever System
The dual-lever system has one lever that operates the hot water, and then one lever that's responsible for the cold water. Still, they both dispose of that water through the same hose. With this type of tap, you'll need to work both levers to adjust the water and find the perfect temperature. The dual-lever system looks very nice and unifies the whole fixture, but can sometimes be a bit impractical.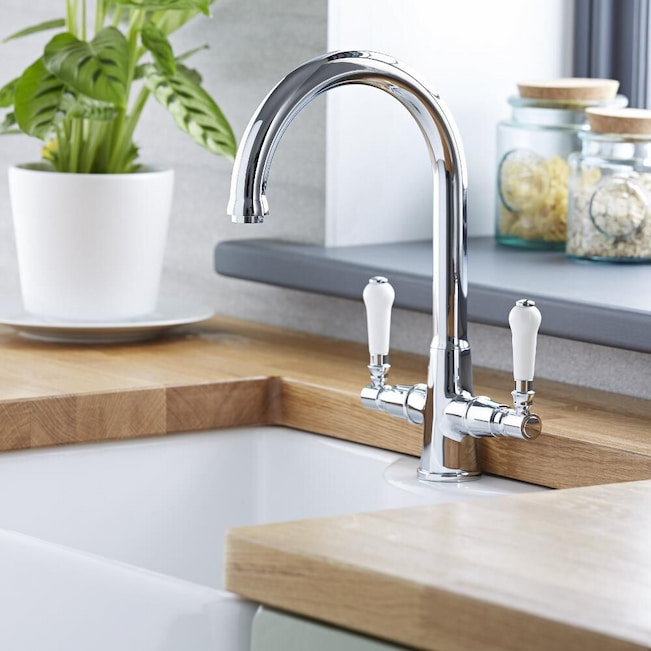 Single-lever System
The single-lever system has only one lever through which you control the water temperature. By moving the handle left or right you adjust the water temperature, with hot water usually being on the right side and cold water on the left. The single-lever system is simple to work with, as it mixes the water with one swift movement.
It's much easier to get used to using the single-lever tap as you'll quickly get a feel of the movement you need to do to adjust the water temperature, and you don't have to move from one lever to another.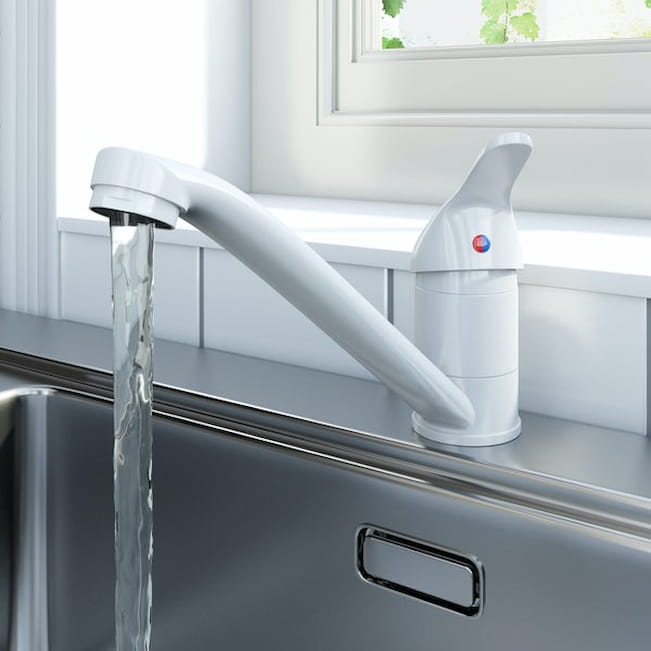 The lever can be placed in the centre, the right side, or the left, depending on your preference.
Summing It Up
These are the basic differences between mixer taps and otherwise, and then the differences between mixer tap features. The best advice we can give you when choosing your perfect mixer tap is to take all of this into consideration but still go with the flow!
You know your kitchen best and what you need in terms of functionality and look. Mixer taps can come in a variety of colours, from chrome and copper to shiny or matte black. Pair the fixture with the rest of your kitchen or get something that will stand out! The choice is yours.
One other thing that's important to mention is that mixer taps can often come with a special lever for purified water, so if you're interested in something like that, mixers can definitely provide!
Lastly, make sure you keep a clean kitchen mixer tap by using eco cleaning products to avoid water stains, damages, and rust!