No matter which type of business or industry you look at, efficient racking and shelving systems are critical to all of them. Many businesses, in fact, have entire cost centres committed specifically to the ongoing process of optimizing their shelving system configurations. Better configurations improve accountability, and improvements in accountability mean increased profitability.
Having the right racking and shelving equipment makes all the difference in how effective these systems are, and the single most important characteristic you can have in your equipment is adjustability. If a racking system can't be quickly and safely reconfigured to match changing demands, it's not going to be very efficient. That's why when it's time to fine-tune your business's racking and shelving, adjustability needs to be your top criteria for contingency planning.
Maximized Accountability with Adjustable Longspan Racks and Shelves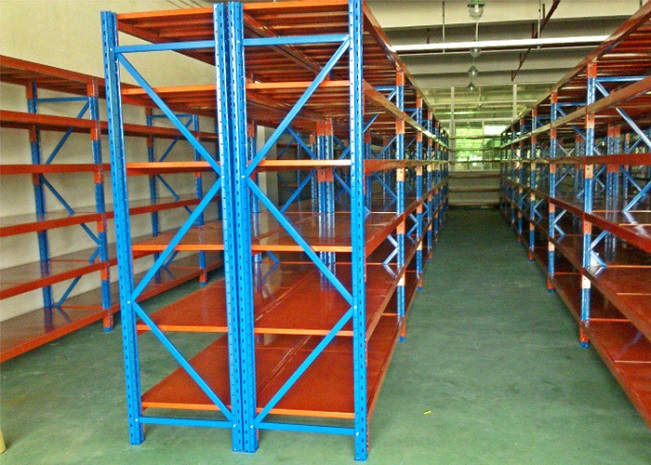 Let's be honest: while racking and shelving may not be your business's greatest concern, it's not an aspect that you can afford to ignore. Your accountability and profitability are tied up in those shelves, which is why you need heavy-duty shelving based on adjustable longspan rack standards and quality. Modularity and mobility are the keys to adjustability, and longspan components allow you to build shelving systems that are instantly reconfigurable and relocatable, ensuring that your material storage and accountability requirements are being met at all times.
Longspan racking systems combine slotted, scalable upright steel construction with durable industrial shelving made from either MDF or steel mesh. What makes these systems so versatile, however, is that with shelf lengths of up to 2400mm, and capacities of up to 500kg, they can be extended, shortened, or widened on short notice to satisfy changing needs. They can even be arranged back to back to accommodate irregularly shaped, or oversized items.
The operational advantages that longspan shelving systems provide couldn't be clearer, and they include:
Increased material visibility. With a longspan racking system, you have the ability to quickly and securely store, inspect, and fully account for any piece of property or inventory item that your business has.
Increased employee productivity. Longspan racks help to prevent the loss of valuable employee time by allowing goods, tools, and other equipment to always be conveniently located where they don't have to be searched for.
Increased employee safety. Workplace safety is always a paramount concern, and longspan racks allow materials to be safely stored where they can't be damaged, or potentially injure employees or passersby.
The effectiveness of standard longspan racking and shelving systems allows you to make maximum use of all your available floor and vertical space. And with a complete range of specialized industrial longspan shelving solutions available to choose from, your business also has the ability to create custom material storage solutions for an array of non-standard material management activities.
Longspan Shelves Let You Take Complete Charge of Your Supply Chain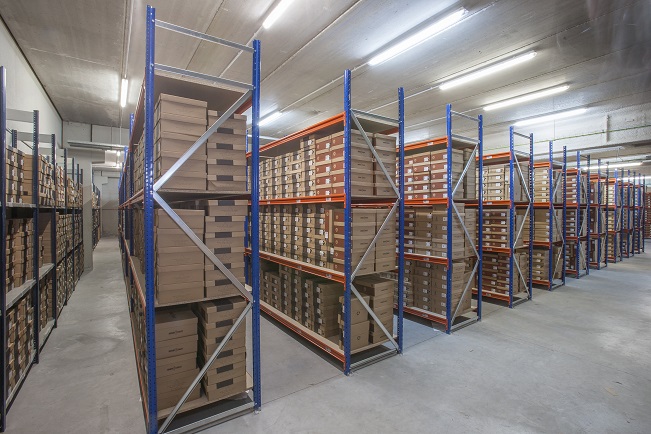 By employing standardized longspan systems, not only are businesses able to tie all of their internal material management activities together, but they also have the ability to link those activities to external entities. This is an especially valuable tool in production and manufacturing environments where, by specifying longspan shelf quantities and batches, they're able to leverage the advantages they can have over inventory scheduling and cycle times.
By specifying the need to adhere to predetermined, longspan-prescribed volumes, businesses are able to expand their shelving requirements to include:
Parts and raw material vendors and suppliers;
Product integrators and subcontractors; and,
Warehousing and transport resources.
With the flexibility to standardize fixed longspan shelving rack volumes across your business's entire supply chain, you never have to worry about vendors or suppliers shipping in more unfinished material than you can accommodate, or second-guessing how much finished material you're turning over to a shipper. Adjustable longspan racks and shelves make maximum material accountability possible for everything that physically enters or leaves your business, and they can even provide you with security and oversight of materials when they aren't physically at your site.
Consider Racks and Shelves That Offer On-Site and Off-Site Security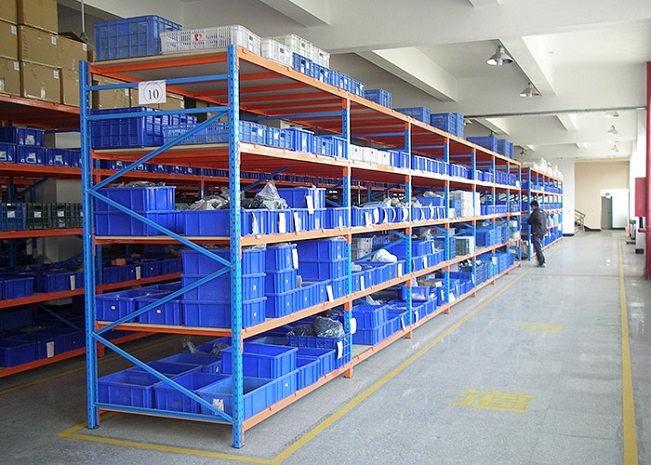 Although longspan-style racking systems are most commonly associated with standard, open-shelf configurations, there's also cage-style, longspan shelving for sale that allows materials to be completely secured and padlocked. These systems utilize the same heavy-duty vertical and horizontal shelving components as standard longspan racks, but their mesh doors and sides make them perfect for unconventional storage requirements, such as:
Un-manned, and forward stocking locations (FSLs);
Gas cylinder drop points and storage cages; and,
Remote stores and consignment warehouses.
Where there's a heightened risk of theft, pilferage, or mishandling, these adjustable security systems make it possible to isolate and maintain full accountability over a range of items that could include:
Materials with special handling requirements;
Precious, or high-value commodities; and,
Tools or equipment that is unsafe and awaiting a disposition.
These special cages provide the security that businesses need to protect themselves, their property, and their employees from unnecessary exposure to harm, or costly loss or liability. They can even be outfitted with special bunded shelving to safely and adjustably accommodate liquid storage in barrels and drums.
The Final Word

At the end of the day, a business that doesn't have the flexibility to quickly adjust its in-house and remote material management resources can quickly find itself operating at a costly disadvantage. Lost accountability, damaged goods, and the risk to employees is too great to ignore, especially if the solution to all of these problems could be as simple as upgrading your racking and shelving systems.
Adjustable, heavy-duty longspan rack and shelving systems help you to confidently rein in, and take complete control of your material storage and management activities. These systems enable you to change your storage requirements just as quickly as your demands change, giving you the scalability to respond to any contingency.