The minimal design, neutral colours and clean lines of Scandinavian style have always been popular, but it seems like lately, the world has become obsessed with all the features that this aesthetic encompasses. Minimal ornamentation, rich textures of wood, and functionality are what has captured the hearts of Aussies.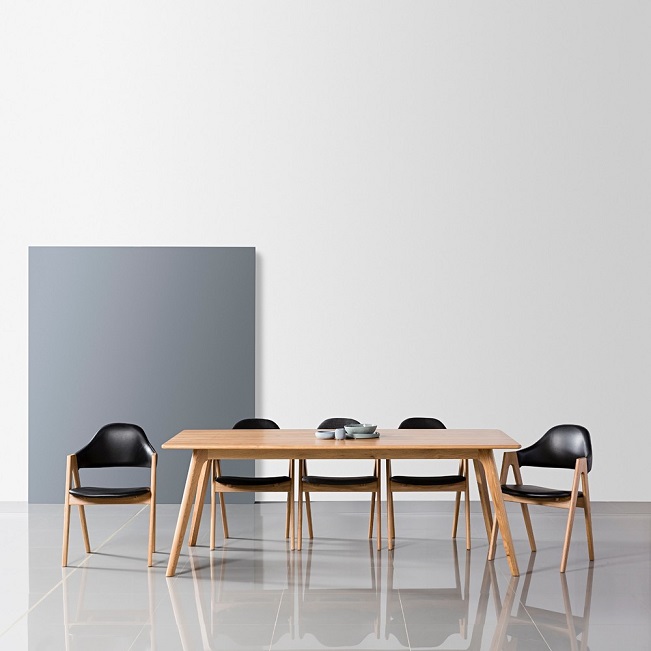 But while the majority of us may be familiar with the concept of Scandinavian design (all hail Instagram), incorporating it into our homes is not that straightforward. If you have been charmed by its timeless beauty and ease of maintenance as well, here are some great tips to help you turn your comfort zone into a Nordic fairytale.
Simple Furniture
Scandinavian furniture has a very simple design that entails sleek and clean lines. Its gentle curves and right angles, as well as the minimal use of decorative finishes, is what contributes to its beauty. Furthermore, these pieces of furniture are extremely functional. From Scandinavian tables and chairs to sofas and beds and everything in between – every piece is designed with simplicity and functionality in mind with the sole purpose of making day-to-day life easier. The use of natural materials in the making of Scandinavian tables, chairs, chests, and the rest of the furniture pieces is what gives them their natural aesthetic.
Neutral but Not Boring
I believe that for most people, the first picture that comes to mind when talking about Nordic design is boring white walls and furniture. However, it all comes down to perfectly layering monochromatic colours and combining them in a way that creates the perfect harmony. Sticking to a palette of white, cream, and grey is the smartest choice, but you can also add some other complementing hues from natural materials and elements to create your perfect piece of Heaven in the middle of your house.
Cherish Nature
Wood is the magic touch that keeps Scandi-inspired spaces warm and inviting. So, forget about rugs covering your wooden floors and feel free to use wooden furniture and accessories, such as bowls or picture frames. Add some layers with jute and wool rugs, battered leather, rattan, natural stoneware, and vases filled with pale blooms.
Comfort Is Key
Scandinavian design is all about comfort and good vibes. It helps create a warm ambience that your entire family and friends can enjoy while spending some quality time together in a perfectly designed space.
Lighting Is Important
With as little as seven daylight hours during the winter months, the way lighting is used in Scandinavian design is of huge importance. That's the main reason why Scandinavian interiors have several types of lighting options in a room – to be able to set the mood once the sun has set and all they are left with is artificial light. Candlelight is also a good idea as it adds a touch of whimsy and a dimmed glow to the interior.
Keep Tight Spaces Organised
Keeping your house well-organised is the best design move in all interior styles, especially in Scandinavian. So, if you are dealing with a tight space, such as a tiny alcove beneath the stairs or a sloped ceiling, your best bet to keep your stuff organised is to install shelves or cabinets to make the most out of your room.