Whether you have a few or tons of books in your possession, having a place where you can keep them is essential and there's no better way to go about it than with a bookshelf. And when speaking about bookshelves, although there are many different types, nothing can beat the beauty and simplicity of the mid century bookcase's classic design. Although some of you may think that they are a choice that comes with a certain dose of limitations, the truth is that these bookshelves are a one-of-a-kind furniture piece that can complement any type of home décor.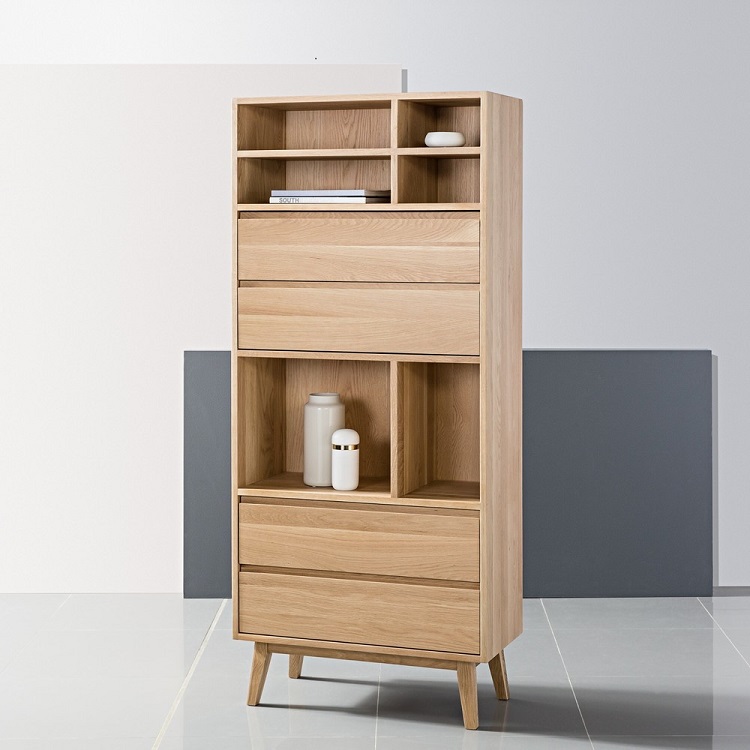 Generally speaking, hardwood is the most commonly used material for the making of such bookshelves which makes it durable and sturdy while the minimal design of a modern mid century bookcase can help you add a dash of glamour and style to your space. However, the desired level of sophistication cannot be achieved without your treasure – your books, as without them any bookshelf would look incomplete. Now although bookshelves are the ideal home for your books, they are pretty versatile and can be used for more than just that. Apart from displaying and organizing different items along with books, you can also play with the way you position it so that you can put it in a different use.
Cheers to The Dazzling Bar Stand
Small mid century cubbyhole bookcases are the ideal piece of furniture to turn into the most unique new bar stand. All you need is a little bit of imagination and arrange the napkins, glasses, extra bottles of wine and whiskey nicely and you are all done. When guests are on their way to your house, you can place the ice bucket on top of the bookshelf with a mirrored tray and you will be all ready to party!
Create a Unique Bed Headboard
This is another proof that bookshelves are versatile. You can easily create a fun and unique headboard just by using a bookcase where you can place some unique artworks and books of course. Placing statues and vases is also an option just make sure you do it the right way .
How about an Eye-Popping Room Divider
Dealing with too big open spaces should not be a problem anymore as now you have the chance to add a divider – a unique one that will make yours and your guests' jaws drop (chuckles). Instead of using it the usual way, on the wall as a wall library, now you can use your bookshelf as the perfect room divider where you can place interesting souvenirs, vases, sculptures, artworks and as many books as you want. Once again, be careful how you style the bookshelf as you don't want to over-clutter it.