Before we introduce you to the exquisite varietal Shiraz, let's clear something: Syrah and Shiraz are the same wine. When Syrah arrived in Australia from France, our wine makers named it Shiraz. And, no matter how you call it, nowadays, Shiraz is one of the richest darkest red wines on the market. It is the most planted grape variety in almost all Australian vineyards and has become a trademark of Australian wine regions, especially of Barossa Valley.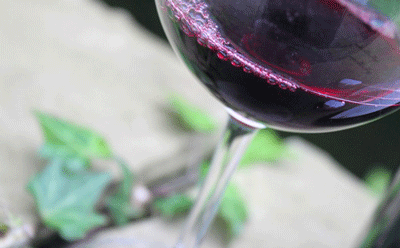 History of Syrah
Syrah is a full-bodied red with heavy and mouth-drying tannins. It features extremely appealing flavours like, pepper, blackcurrants, berries, black cherries and tobacco. Besides being the perfect match to almost any meat, Syrah goes well with anything. This means that you can enjoy this super tasty red with any food that pleases your taste buds the most
There are several myths related to Syrah. The 1st myth is related to a Roman Emperor who planted the Syrah grape in 280 A.D in France. The 2nd myth is associated with an Iran winemaker (the legend says the Syrah grape was actually born there) who brought the vines to Marseilles, France in 600 B.C.
Syrah became popular in the 18th century in the French Rhone Valley. While many other French regions were doing their best to blend several different red grapes, the Northern Rhone focused on creating Syrah. And, that was the beginning of prominence.
The Australian Shiraz
Syrah's popularity attracted many winemakers form all around the world to visit Rhone and see how this wine is made. Part of this international winemakers group was the father of Australian wine industry, James Busby. He visited France in 1832 and collected Syrah vine clippings.
When James planted them, he discovered that the Australian soil was perfect for it and began planting it in large amounts.
Nowadays, Shiraz is the most popular Australian red wine and thanks to Australian wine industry, the varietal Shiraz is known globally, especially to the American wine drinkers. Australian Shiraz is usually blended with Mourvedre and Grenache, creating the widely known combination GSM. The blackcurant and dark chocolate of the Australian varietal Shiraz, paired with the earth-flavoured Mourvedre and plummy Grenache makes a strong and rich combination perfect for any occasion.
In spite of the fact the Syrah is a French wine, this red is expensive in the U.S market. In contrast, great part of Australian land is devoted to growing Shiraz, what results in more affordable prices. Due to this, Shiraz has become more known in the U.S market, more than the original Syrah.