In the past, there were not that many women who used to straighten their hair. This was generally because the techniques that were used for permanent hair straightening had not been popularized. Nowadays, things have changed. Due to numerous beauty trends, women are trying to style their hair to ensure they are in tune with fashion. But maintaining your natural hair is becoming more and more expensive and also hard. Right? Well, not really. Today, many reliable and professional hair salons offer different permanent hair straightening ways that ensure satisfying results at down-to-earth prices. Of course not every technique offers same result nor costs the same. Read on to learn more about different permanent hair straightening solutions.

Chemical relaxers are one of most commonly used permanent hair straightening solution. For this method different products are applied to your natural hair. This solution is great for those who have very curly hair, thus African American women mostly opt for this treatment. When chemical relaxers are applied directly to the hair, this helps stimulate hair shaft. After the hair shaft brakes down, it solidifies and reforms the protein bonds present in the hair which in turn straightens it. This method is the simplest way of straightening hair permanently.
Japanese permanent hair straightening method is said to be the most efficient. This treatment uses an iron and chemicals to straighten hair. Chemicals that are used depend of the texture of your natural hair. If you have coarse texture, chemicals that will be used on you will be those that have the harshest ingredients. After the chemicals have been applied to hair and washed after certain period of time, the iron is used to straighten the hair. With this treatment, you will have straight hair for about four to six months after which you will have to do repeat the treatment again.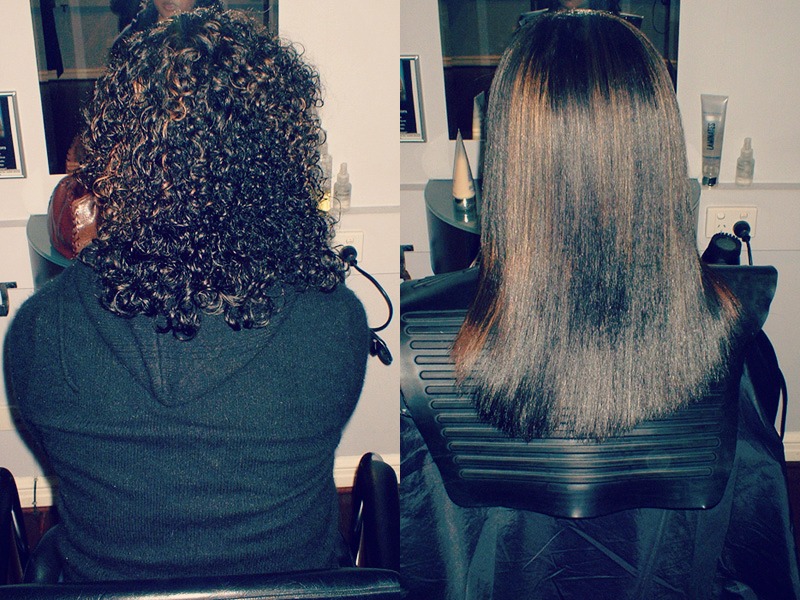 Another permanent hair straightening method is using irons. Beside the fact that it is very simple, it also saves a lot of time when compared to other methods. So, if you are in a hurry, but want that straight sleek hair look, grab your flat iron. The best thing about this treatment is that it doesn't use chemicals.
If your budget is limited, you can use special products developed specially for straightening hair. You can use them at home and the only disadvantage is that they don't last as long as the above mentioned permanent hair straightening treatments provided by the experienced hairstylists.