Over the years, LEGO has become the world's best toy brand of building bricks and sets. Brand's colourful portfolio includes: Star Wars, Pirates of Caribbean, DC's Justice League superheroes, Marvel's Avengers, LEGO Technic, LEGO Mindstorms, Ninjago, Lord of the Rings, etc. All sets are more suitable for male gender. However, LEGO has recently released a series of bricks named "Friends" designed for the female gender.
LEGO Friends sets are entertaining for both little and big girls, coming in many different and colourful pieces. These brick sets are easy to build and provide hours of creative fun. With the LEGO Friends sets, there are many things girls can do. One set includes various mini-figures and accessories, such as a building, vehicle, motorcycle, tractor or aircraft, each providing a different kind of adventure. When multiple LEGO Friends sets are combined, fun is taken to a higher level; there are more different adventures and more complex and interesting story lines.
The theme "Friends" puts the girls into lovable characters. Olivia is the main character of this series. She is interested in history, science and nature and she loves to invent, take pictures and draw. Olivia's signature colours are white, purple and pink and she has a big crush on another character from the series called Jacob. Besides Olivia, there are few other main characters that make the LEGO Friends sets entertaining. Stephanie, a social, creative and organized girl who loves to plan events and parties. Stephanie also enjoys playing football, dancing ballet and writing stories.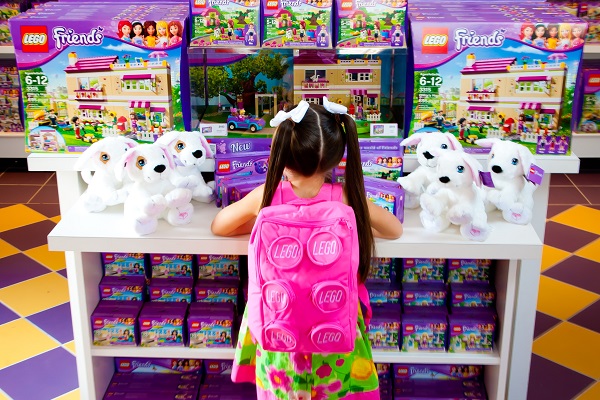 Another character is Emma, who is a stylish and trendy girl. She is all about makeovers, interior designs, creating jewelry and wearing the latest fashionable pieces. Mia is an animal lover and vegetarian, who spends most of her time taking care of animals. Andrea is the musician in the Friends group, as she is very talented in singing and writing songs. In addition to these very interesting characters, LEGO Friends sets feature many more playful characters.
All characters and all 14 major areas of this theme are focused around a place called Heartlake City. Olivia's tree house, the City Park Cafe, the Butterfly Beauty Shop and Olivia's House are some of the most popular scenes of LEGO Friends. There are a plenty of environments and scenarios providing different adventures for young girls to explore.
Reference: The Story Behind The Lego Friends Sets