Space. Security. Serviceability. Ute canopies are undeniably the most versatile addition to your ute. They expand the working space of the tray or tub allowing you to fit all your tools or gear, have neat security features that keep everything in its place and provide easy access when the need arises. But which one do you go for, and which one is right for your ute? With so many options around, this guide helps you make an informed choice.
What are Ute Canopies?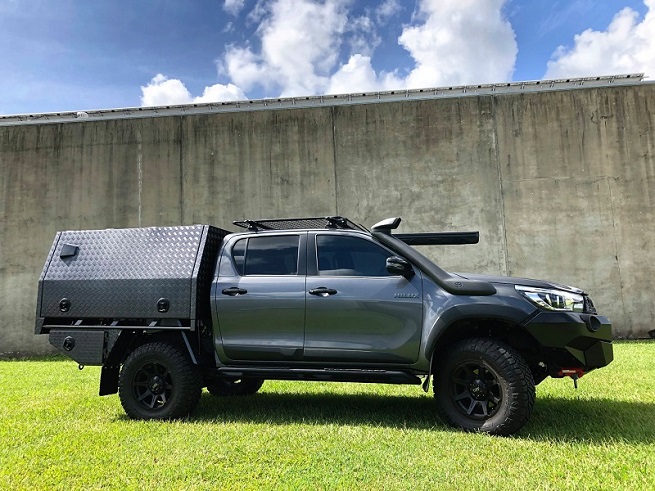 Utility truck canopies are large, often enclosed boxes that fit onto the chassis, tray or tub. They come in different sizes, build, design and materials and can be adapted for both single cabs or double cabs. They can be simple lightweight add-ons, or fully featured and include everything you'll need and want when on the job or out camping. A starting point in choosing the right one is the equipment you often use and which you'll store in the canopy, and whether you need the tub or tray for other purposes as well.
Canopy Types
There are two major types of ute canopies – fixed and lift-off canopies. Fixed canopies stay on the chassis or tray permanently, whereas lift-off or jack off ute canopies can be removed at any time. They share some common aspects, particularly the materials they're made of and the internal storage, but also differ in a few ways.
Materials and Build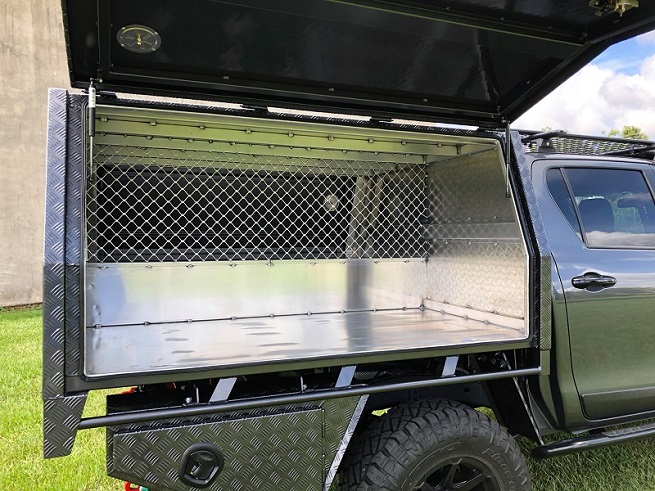 Heavy-duty canopies spanning the bigger part of the tray are made of thick marine-grade aluminium. Different finishes are available to suit your ute and when you're after a specific look. Canopies come in either powder-coated aluminium to prevent dust and corrosion, a mill finish that oozes a stylish, yet rugged look, or a resistant checker plate finish highlighting the practicality of the vehicle. All parts are welded with tight seam welds, and the addition of steel hinges and locks and rubber seals is a nice touch.
There are differences in the build between the two types. Jack-off ute canopies often have strengthened floors, ceilings and side walls to function as standalone storage units when not in use. Floors in particular are made of extra aluminium sheeting reinforced in multiple points. Jack-off canopies also have 4 sets of support rails hidden behind latches. These secure the high-lift jacks in place during removal.
Sizes, Designs and Storage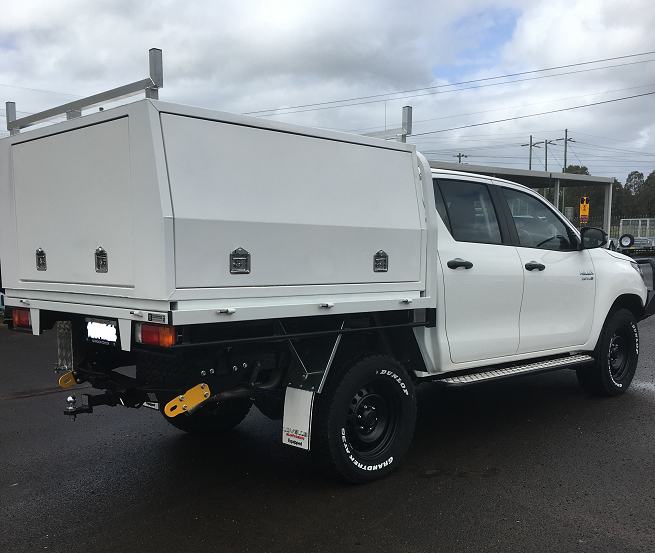 Most tradies use all the remaining space behind the cabin to get the biggest canopy they can fit. This is also true for serious off-roaders. Others, however, might need space on the tray or tub for other items, so opt for smaller cross-deck canopies fitted sideways. The size of the canopy is dictated by your storage needs and the type of equipment you carry. The biggest canopies extend the length of the tray, or the chassis in fixed canopies, with lengths up to 1800mm for dual-cabs and 2400mm for single cabs, widths of 1900mm and heights reaching 860mm. Of course, this depends on the available space in the ute. Flat trays are the most adaptable to any type of canopy, whereas tubs and trays with high sides need some work.
In terms of designs, both canopy types can be custom built to any shape you like. Popular standard designs are gull-wing canopies with doors opening on either side. The interior is where you can get creative or pragmatic and include different shelving and drawer options. Buyers can also include lockable internal compartments, sliding exterior drawers (mainly on fixed canopies), and a host of accessories like jerry can holders, ladder and roof racks, fridge sliders, mesh windows and more.
Benefits of Lift off Canopies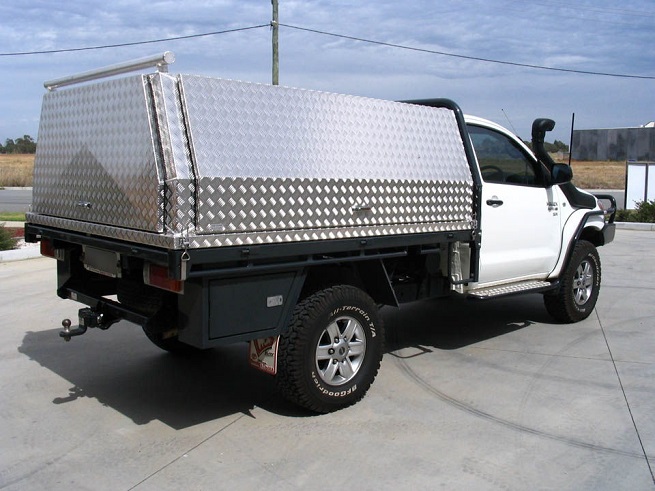 The obvious reason you'd want a jack off canopy is that you'll be using the tray for more than one purpose. Again, this is based on your needs. If you're using the tray only for work purposes or for off-roading, then a fixed canopy makes more sense. But if you want versatility in the type of loads, then by all means get a jack-off canopy. You'll be able to carry your tools for the better part of the day, come home, quickly remove the canopy, and load a pair of bikes or an ATV. Or anything else you have in mind. Removing the canopy does take some practice at first, but becomes second nature after a few times. Once you're done with play, it's back to work, and the canopy is put back on just as easily and quickly as it was removed. In a matter of a few minutes.
The legs or jacks need to be bought separately. The canopy can rest on the legs in any place you seem fit. Having expensive items away from prying eyes only adds to the security and safety a jack-off canopy offers. The thicker floor more than adequately holds the weight of any items inside. And you can use it to safely store anything you want and wherever you want. When driving unladen, without the canopy, you'll also save big on fuel costs, as there is significantly less weight to haul around. Jack off ute canopies come with the same internal storage options as fixed canopies. The only downside is that you pay a little more upfront, but reap the benefits and swiftly recoup the price difference.