Sportswear has become the uniform of the street. From global brands to niche labels, everyone is re-appropriating their distinctive signs on the streets as everyday attire. Popular brands with sporting heritage such as Nike, Adidas, Puma, and Supreme have become the new heroes of street style. These brands are the uniform of the non-uniform, and a symbol of belonging, and are typically adopted by teenagers who are seeking to both stand out and fit in.
Those who want to rock the retro vibe of vintage sportswear trust classic sporting labels like Fila, Ellesse, and even Adidas. But there's something about Kappa that's different from all other brands. Kappa impresses with comfort and style and allows you to express yourself in a different way with their diverse range of Kappa short shorts, T-shirts, hoodies and more. Reflecting its northern Italian roots, this popular vintage sportswear brand delivers a healthy dose of nostalgia for those longing for the good old days of the '80s, '90s, and '00s. Their sportswear is fused with the contemporary lifestyle.
Why Kappa?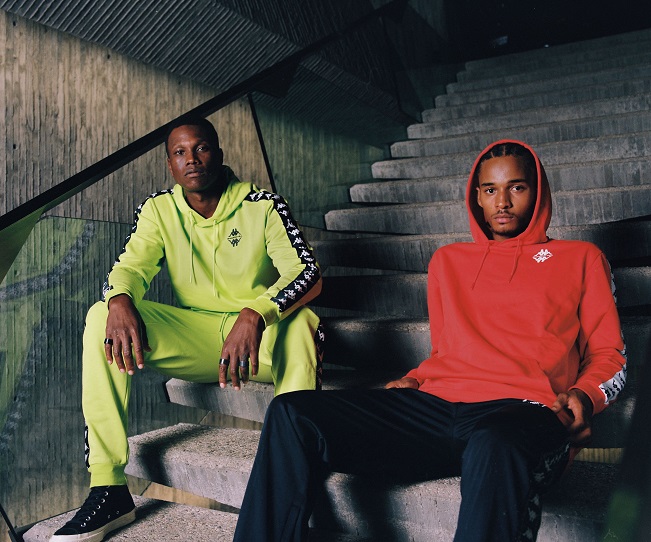 Though founded as a sock and underwear firm in 1916, Kappa is a leading Italian sportswear label since 1967 and caters to both professional and amateur athletes. This authentic brand with the "Omini" logo, depicting in silhouette a naked man and woman sitting back-to-back, is a "symbol of equality in sports between men and women". Kappa produces distinctive slimline apparel that is worn by the world's biggest teams and brightest stars of football, basketball, volleyball, auto racing, skiing, sailing, golf, fencing, and martial arts.
This iconic Italian sports label faded into the dark for a bit, but now it is fashion's darling. Kappa's iconic and valuable heritage is an infinite source of inspiration for contemporary lifestyles. By rereading the styles that made the history of the brand, Kappa brings a contemporary, high-end appeal to retro streetwear classics.
You may hold vivid memories of its popper leg trousers emblazoned with an oversized logo, but as the company recovered, Kappa's sportswear collection has become more prominent gradually shifting from casual wear to sportswear. The brand we know and love today focuses on pared-back, technical styles for both working out and daily wear.
Is Kappa a good quality? From shirts and hoodies to jackets and sweatpants, Kappa offers a wide selection of sporty, comfortable yet fashion-conscious footwear and sportswear for men, women, and kids. Kappa clothing's line is designed with excellent workmanship and very good quality materials like cotton and polyester. Kappa provides technical sports fabrics with qualities such as UV protection, anti-microbial, stain release, and moisture-wicking.
Kappa Apparel and Footwear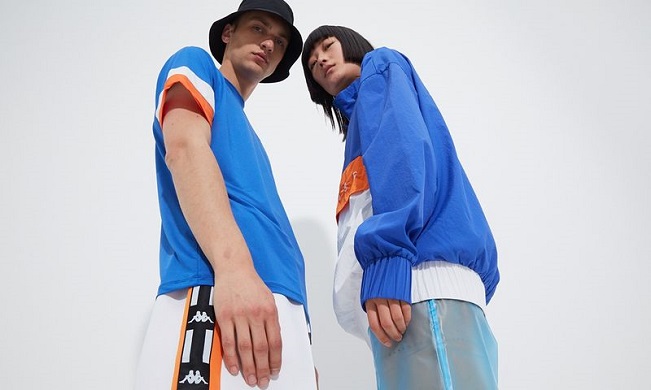 Kappa, the Italian reference in sport and lifestyle, delivers unique new styles that compare to no other clothing brand. There are a variety of styles and colourways in sharp-looking designs on offer from Kappa. They offer the hottest collection of sportswear, including matching tops, shorts, and pants that can complete your fresh new look. Basically, there's something for everyone.
Enjoy the Cool Comfort of Kappa Shorts
If you're looking for football shorts, look no further than Kappa short shorts, a masculine basic for many sports and leisure activities, and keep cool on the pitch, even when things heat up. You can find your favourite Kappa shorts online on Kappa's official website for your country or shop in-store from the nearest Kappa store. Kappa short shorts deliver an impeccable combination of style and comfort. In addition to dynamic styles and technical design finished with high-quality fabrics, their shorts come in various colours, from classic black and white to more fun colours like navy and cobalt blue, emerald green, yellow, red, and maroon. The sport shorts are designed with the Kappa "Omini" trademark logo printed on both sides and have embroidered the Kappa design on the front left leg.
Kappa shorts are made from 100% hydrophilic polyester that offers great durability and moisture-wicking wear. Some Kappa shorts come with open pockets and mesh lining, featuring a printed logo on the front and logo pattern downsides. The mesh lining keeps the moisture away from the skin, which makes them suitable for swimming too. With their nature-friendly performance fabric and hydro-way protection, these shorts grant maximum breathability, allowing air to pass through so perspiration can easily evaporate. Hence, they keep your body cool and dry.
Trendy and Stylish Collection of Kappa Pants and Shoes
Kappa has a wide selection of sportswear and streetwear for men and women. They offer flaunt contemporary and unique style statements with the quality and essence of vintage hues. No matter what you need or where you are going, you will find everything from comfortable jogging pants to cool sweatshirts for a casual look. Or maybe new gorgeous Italian design pair of sneakers? Kappa has also a wide collection of t-shirts in different colours and cuts, from polo t-shirt, printed tees, full sleeve tees, slim fit tees, printed tees, relaxed fit t-shirts, and more. You will also find Kappa jackets and tracksuits that fit well into any wardrobe. Whatever you need, Kappa delivers clothes for your daily life.