The simple connectivity together with the ease of use and fancy designs have made wireless speakers extremely popular gadgets in the technologically-driven world of today. The latest models have evolved to deliver amazing quality of sound, some of them are even waterproof, have a multi-room setup, voice control, and a long battery lifespan.
Their biggest advantage is that they are portable and don't need wires to get connected, so all it takes to listen to your favourite music wherever you go is just connecting your speaker via Bluetooth or Wi-Fi to your phone or laptop. Here are the most important aspects to pay attention to when buying wireless speakers.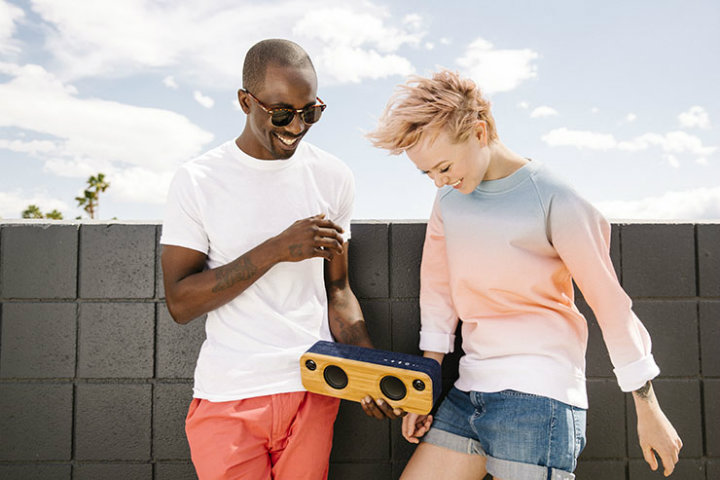 Bluetooth Connectivity
A lot of travel speakers use a Bluetooth connection to play music that's stored on mobile devices such as a tablet or a phone. These speakers can also be used to increase the quality of the sound of your phone or tablet. For example, you can connect your speaker and watch a video on your tablet while the audio is coming from your Bluetooth speaker. These wireless speakers are easy to be set up and do not tie your phone down. However, their one downside is that they have a limited range of around 10 meters before you lose the connection, and in case you get a phone call, the music will stop playing.
Wi-Fi Connectivity
The latest models of speakers can be connected to your home internet network so you can wirelessly play music. If you buy a couple of speakers from the same brand you can place them in different rooms and create a multi-room system. You can play the same music simultaneously or you can set every speaker to play a different song – all coming from the same audio source. Great, isn't it? Plus, you can easily control your speaker via your computer or mobile device and many brands offer easy access to a host of online music streaming services. However, these speakers are a bit tricky to set up and they require a reliable wi-fi connection to make the most out of them.
Battery power
Consider the way you will use your speaker. Do you need it just for home use, do you plan to often move it to your garden, or maybe you need it with you wherever you go? If you are going to use your speakers often out of your home, consider a model that can run on battery power alone for at least 10 hours without needing a recharge. Battery powered speakers are compact and lightweight and they usually not compromise the quality of sound. You can move them without interrupting your music, which makes them a great choice for garden parties. However, make sure you have an extra battery pack with you so that you don't ruin the party.