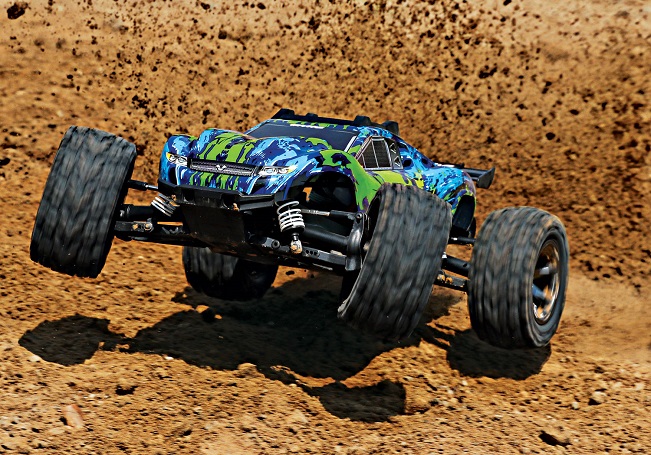 People want RC models for different reasons. Some want a replica of their favourite vehicle to sit on a shelf and bring a personal touch to their interior and others want to enjoy some exciting remote-controlled cruising. And if you look for a remotely controlled truck, you probably need it for scaled off-road racing adventures. No one wants crawlers (as they are also known) to sit and gather dust on a shelf.
But whether the model is fit for the rough terrain depends on its design entirely. So, if you want to experience the thrill of controlling a mini truck in an off-road setting, here are some factors to consider in order to make the right purchase.
Big Ground Clearance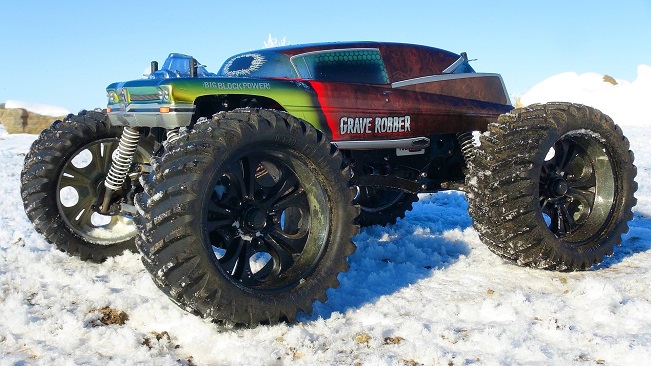 If you are taking your model on an off-road RC adventure, it needs a substantial ground clearance. Two ways to accomplish this: either buy a truck that sits very high from the very beginning, or get a truck with portal axles which can lift the truck up.
Set of Proper 4×4 Driving Wheels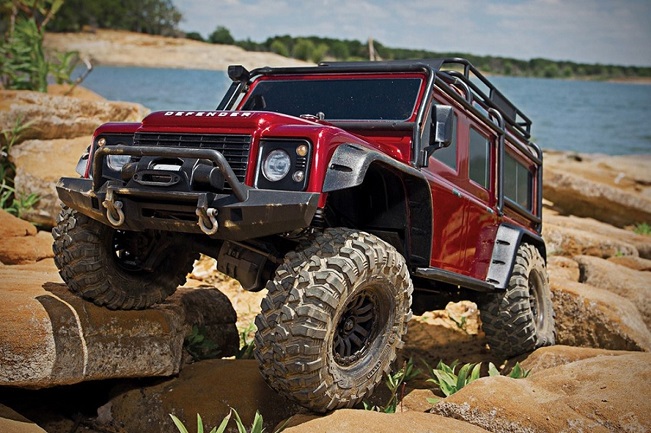 You'd think that you need a four-wheel-drive only if you yourself are inside, operating the vehicle. But even RC models should have the same 4×4 construction if they are to be faced with an off-road setting. Actually, there are high-quality rc trucks 4×4 models that can perform just like the originals, so make sure you check out that range. If the boulders and the streams are configured according to scale it doesn't mean that you can pass them without proper 4×4 capability.
Beadlock-Style Wheels With All-Terrain Tires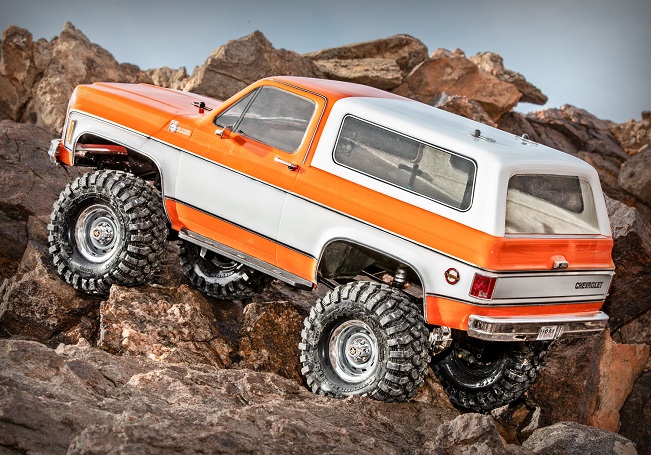 And the same goes for tires too. If they are too hard you will not be able to climb up rugged terrain. If they are too soft you will not be able to reach the top speed and you will waste the output of your motor. Fortunately, you can also easily replace the tires and wheels if the model doesn't come with the type you need. But it's a lot cheaper if you make sure they are suitable from the start.
Waterproof Design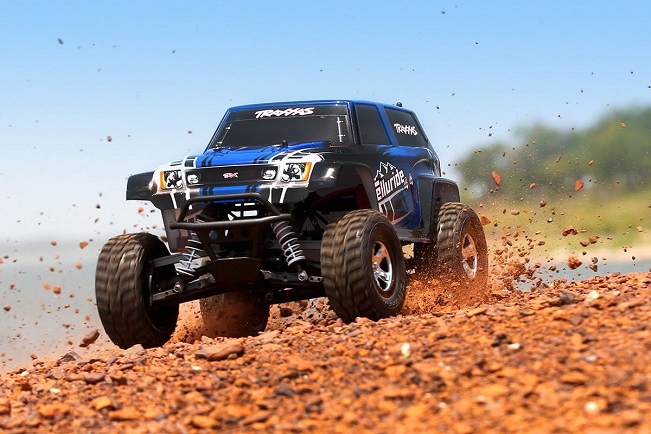 The design and construction of RC trucks 4×4 has advanced considerably over the years. While in the past your whole adventure could be ruined by unwilling submersion in water, today you can get a model that would survive such incident. Now, you are not buying a boat, and no one would advise you to submerge the truck into the water. As long as the vital components are watertight while you pass through a scale model of a stream in a hurry, your truck will live to see another day.
Rigid Truck Frame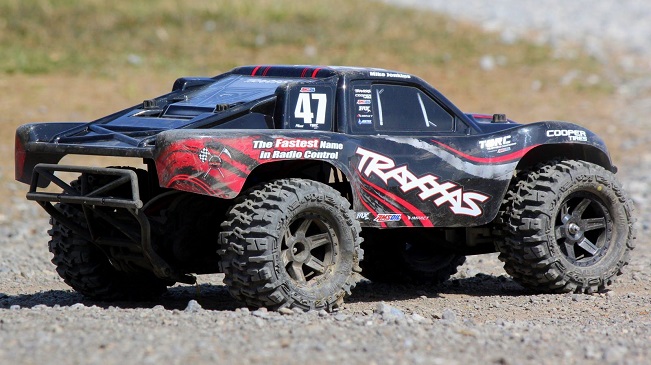 Regardless of the motivation behind your interest in off-road RC trucks, your model will get into contact with rough surfaces. So, you don't need a rigid steel frame only if you are bashing your truck. These things happen to anyone that is racing and can happen to crawlers as well. To counteract it before it becomes an issue, choose steel frame rails that are formed from one solid piece. The strength of such a design is unparalleled.
Battery Life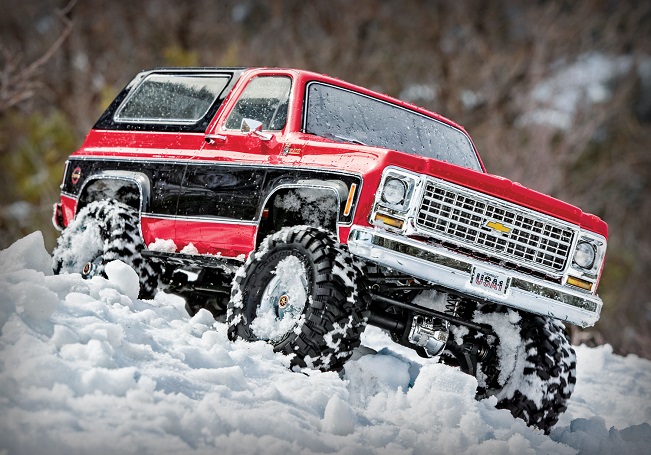 Obviously you want to aim for an RC truck that runs on batteries with long running time. There is nothing spectacular in batteries that die on you just when the race becomes interesting. RC vehicles usually support a specific type of batteries with the premium options running on LiPo batteries. They last longer and provide more power than any other on the market. Please note that you'd have to be careful with the storage of these batteries.
Other options are Ni-Mh batteries. Before you charge these batteries they have to be fully empty. And before you store them, they need to be fully charged. So, slightly more maintenance and are also heavier than LiPo.
Modes of Speed Control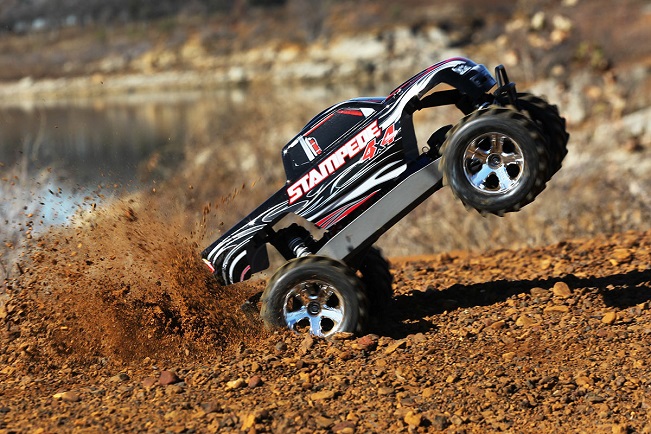 Some RC trucks come programmed with modes that will ease your control in different settings. Modes range from sport, race, train, trail and crawl. Sport mode allows the hobby truck to go forward, to brake and go in reverse. Race mode eliminates the reverse mode and makes racing easier by allowing only going ahead and braking. There is this new mode that is called training mode. It allows you to go 50% forward, to brake and 50% reverse.
Well-versed RC racers also want two additional modes available on their truck. The first one is the trail mode. It allows the same actions as with sport mode but adds trail-tuned drag brake in neutral. And the ultimate reason these tracks are bought by the thousands is the crawl mode. It allows movement forward and an instant reverse without neutral. The crucial element is the 100% hill holding brake. No progress uphill without this feature.
Motor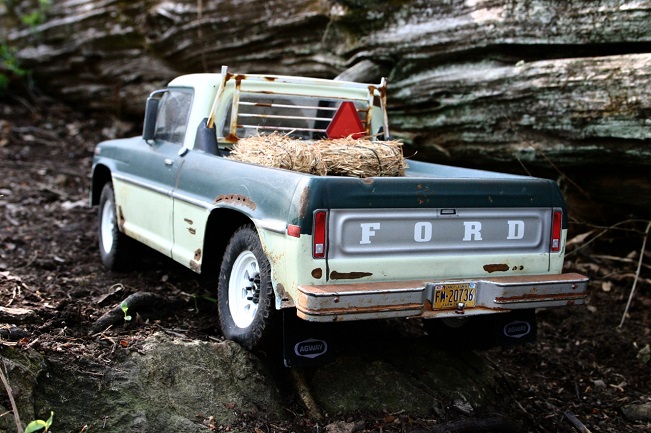 You can find two types of RC motors: brushed and brushless. Brushed motors are the classic option since the establishment of RC racing. They are easy to find and at an affordable price point. To keep them cool, a part of them is open to the environment. The downside to this is the influx of dirt, sand and other particles into the motor, that makes wearing them out easy.
Brushless motors are the advanced type of motors. They will give more speed to your RC truck, but they will also be more expensive. While they are more durable, they suffer from high temperate degradation as any other motor would.
Authentic Scale Look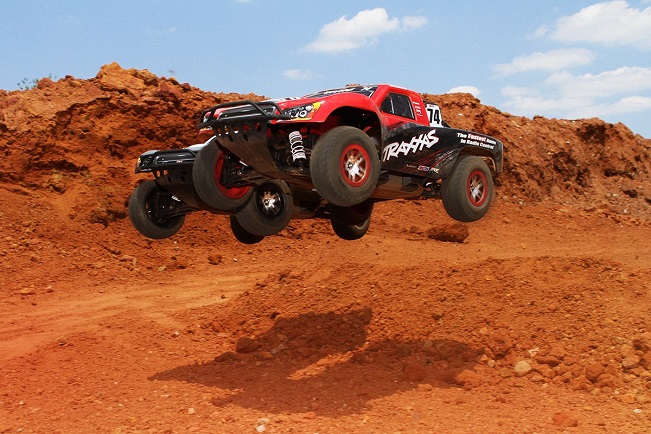 The level of detail on these things is mind-boggling. While in the early days of RC hobbies the priority rested on the capability, now looks play important role in the sport. This is especially true if you are looking to use the truck in a sporting environment. Having an exact replica of a life-sized 4×4 can be found if it is important to you. You can also custom-build it yourself. It can be noticed by marketing agents that would like to feature your content in their campaigns.
Ready to Race Models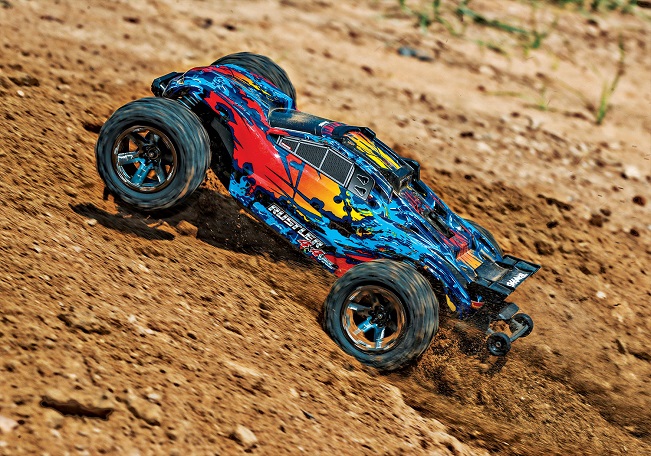 Newbies to the sport are unfamiliar with this detail – not all RC trucks come ready for action. Some of them require complete or partial assembling. If you don't know what you are doing this can cause unnecessary aggravation and negative attitude toward your new hobby. Those that are not experienced would fare better if they just go for the ready to race models. These things are ready for action straight of the box! What can match that?