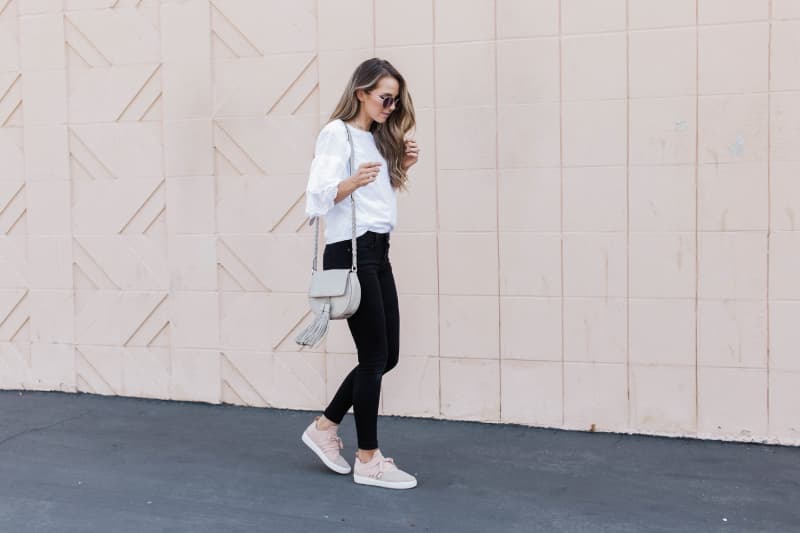 If there's one thing that we've learned by far is that sneakers go well with everything. Sports shoes are no longer reserved for being paired just with shorts and jeans. Nowadays, trendsetters all over the world are combining them in ways that at first may seem weird, but eventually you realize they work well with the outfit and provide the optimal comfort for the person wearing them. However, in order to follow this dress-up sneaker trend, you need to first carefully choose your kicks. Regardless of whether you are celebrating the latest trends or protesting the patriarchy, here are some cool ways to wear sport shoes for women.
Middle-Length Skirt or Dress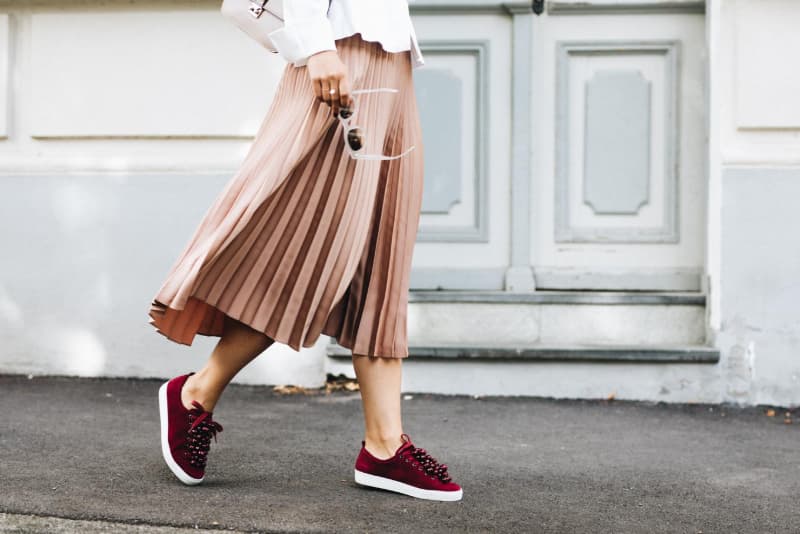 To create a cool and stylish look, think out of the box when combining sport shoes for women. Instead of just wearing jeans with your sneakers, wear a middle-length skirt or dress that follows your body line. You can mix elements of casual and dressy together to make the look work. For example, when wearing a dress with a pair of sports shoes, don't put a tailored jacket over your dress – that may look like you just had the wrong shoes on for the day. Instead, wear an oversized denim jacket over your dress to beautifully mix the elements of casual and dressy.
Jeans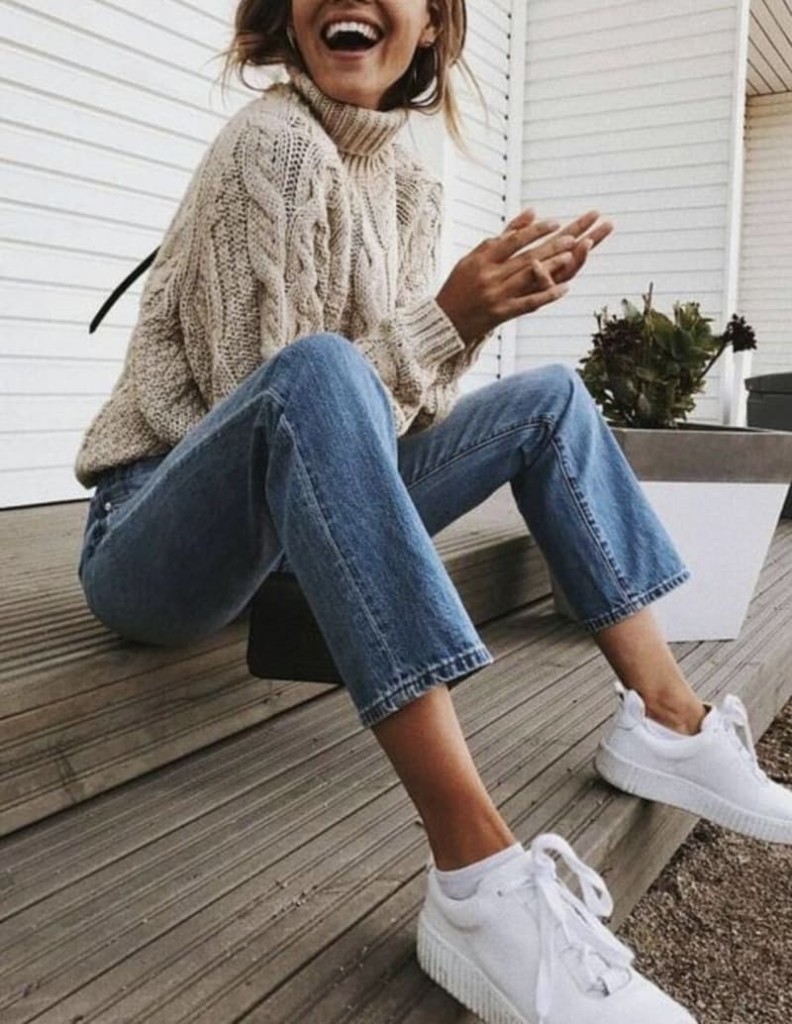 When wearing sneakers with jeans, make a statement with them. The best way to do that is to make sure your sneakers are seen – in other words, your pants should fall right above your ankle. This is a very comfy and trendy look that works well for a variety of occasions. To make your pants the perfect length you can cuff, hem or cut them. Think high-rise skinny jeans, a white T-shirt and a cool pair of sneakers. Add to this look a stylish backpack, red lipstick, and some golden accessories to tie everything together.
Trousers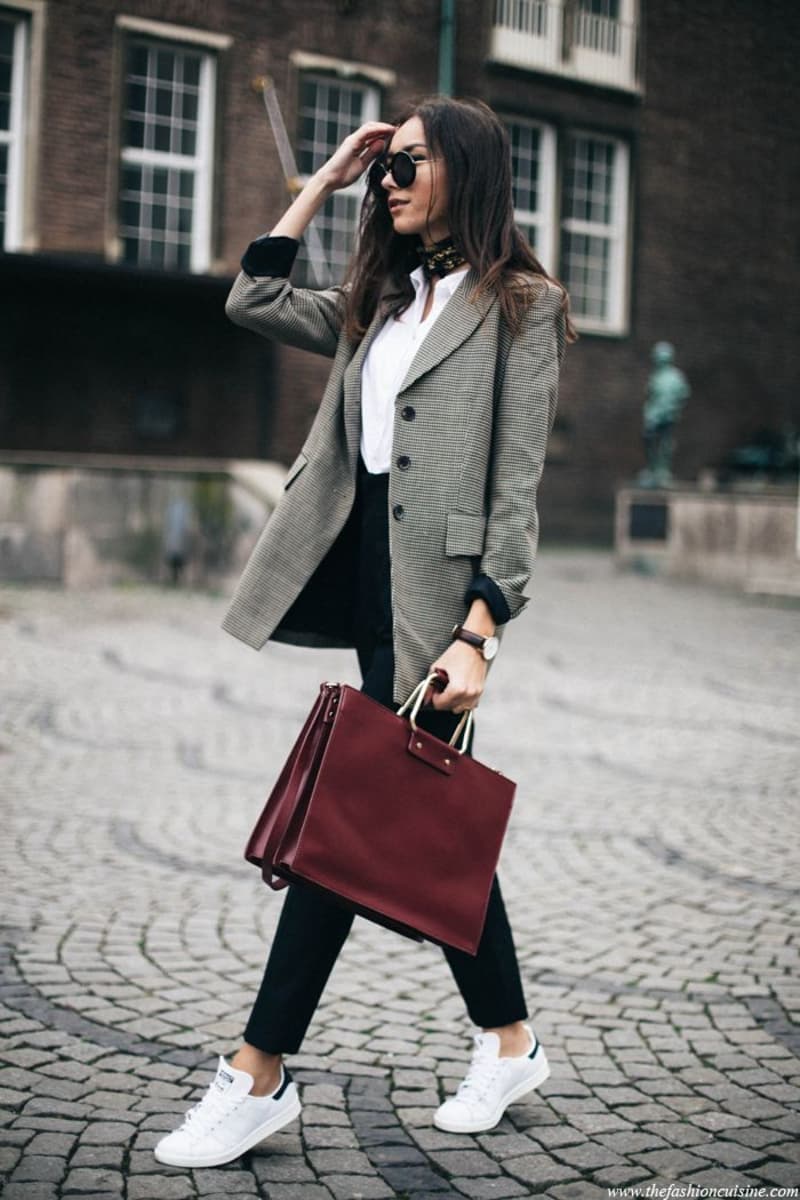 I recommend you to wear a platform sneaker if your office outfit includes wide-leg or boot-cut trousers. Pairing that with a tucked-in blouse or a blazer will make you look more modern and will add some dose of freshness to an office outfit that has worked perfectly well for years. Put your hair down and make some casual beach waves for the ultimate 'effortless' look for the day.
As you can see, sneakers go with anything and may be just the thing you've been looking for to make your outfits chic and more comfortable. Pull out your favorite skirt or pair of jeans, tuck in a T-shirt or button-down, and finish off with the right pair of sneakers. Now that you feel good and look even better, go make the most out of your day!