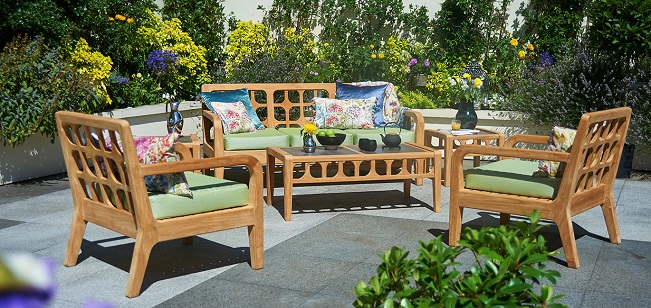 Having an outdoor space, it's needless to say you're going to want as much comfort as you have indoors. What this means is there's bound to be some furniture suitable for relaxing, spending some time in the fresh air, enjoying a book, eating, or having fun in the company of friends and family when throwing parties.
As it is the outdoors, the purchase of furniture is more complex than when choosing pieces for the interior because there's the consideration of the impact of weather conditions, comparing aspects such as durability, affordability, and weatherproof properties. All of these aspects considered, the top choice is teak: teak sun lounges, teak table set, teak bench, you name it.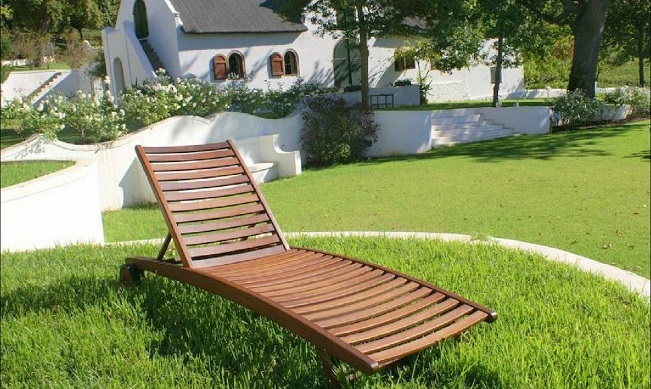 Considered one of the high quality materials, teak is the perfect option as an outdoor furniture material because of the natural oils it contains, meaning it has its own protection against water, rotting, as well as pests. Along with that, it's easy to find sustainable teak nowadays, coming from certified woods; to make sure, check whether the items are made of FSC-certified teak.
Unlike other furniture that weathers badly over time, the weathering of teak comes gradually, and the result is more than beautiful; the honey brown colour fades to silver-grey patina that's equally charming. If you want to preserve the primary colour, you can do a bit of oiling, or apply some sealer.
Manufactured with premium materials, built to last in the Australian outdoor environments, the teak sun lounges, table sets, and benches are also stylish, ultra-modern with ultra-smooth finish, providing ultimate luxury and comfort. Pair them with some cushions and cloths, and you easily amplify the luxury and comfort.
Though durable, it's advisable to do a bit of maintenance from time to time, to remove the dust, and some stains with a brush, and some cleanser you have at home. However, if the stains aren't coming off that easy, you should count on specialised teak finish appropriate detergent, or mild sanding.
Having the chance to shop online, you have the opportunity to look into every piece of furniture that interests you into details, checking the colour, and the size, which makes shopping even easier.
Make sure what you buy is suitable for your outdoor area, as well as the number of people that would use the furniture – this goes for the table size, as well as the number of chairs, and the number of additional seating, be it a lounge, or bench.