As a horse rider, you probably know just how much different pieces of equipment are needed for you and your horse. A great part of them we probably don't even need, but we buy it anyway! However, one thing that's of utmost importance for your horse's comfort is a high-quality saddle pad. It's designed to cushion the saddle, absorb sweat and provide support and protection for the horse's back. Different types of saddles pads serve specific purposes. Understanding their differences will help you make a choice that will benefit both you and your horse.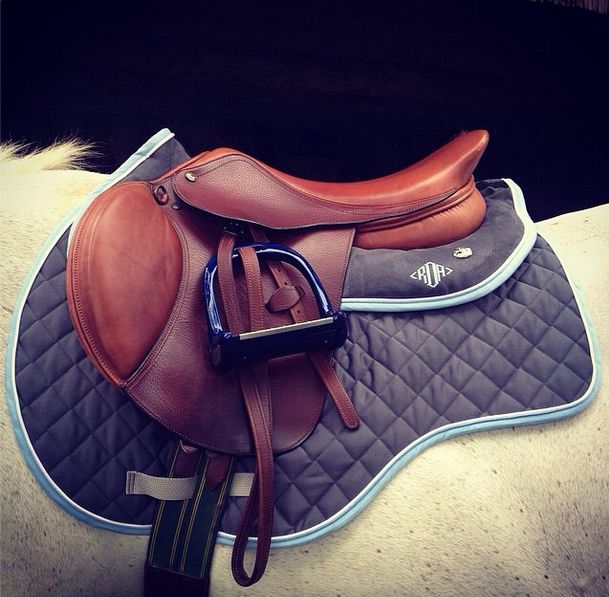 Western Vs. English Saddle Pads
The difference between these two saddle pads is that they are designed to fit under their respective types of saddles. Western pads are more like blankets, they can be either square or rectangular and are typically made from wool or some similar material. English pads are generally a bit thicker and more padded than western pads. They can be rectangular, square or can resemble the shape of your horse.
Dressage Saddle Pads
These pads fit nicely under dressage saddles and are commonly used for those taking part in the discipline. But they can be used for regular hacking as well under most circumstances. Dressage saddle pads are available in a wide variety of designs and styles, including models with rub protection, fur lining and extra grip. These pads are often made from foam or fibre.
Half Saddle Pads
These pads are used over the top of a regular saddle pad for improved protection and support. They fit more closely to the shape of the saddle and the contours of the horse's back. They are available with padding or foam but they can also be made from gel or neoprene. Half saddle pads can be used for a neater aesthetic as you won't really see much of the pad under the saddle.
Gel Saddle Pads
Gel saddle pads are recommended for horses with a particularly tender back or for providing some extra support. They are generally half pads that fit over a regular saddle pad. They can also have rear and front risers for support in the area of your horse's back.
Matching the contours of your horse's back as well as the contours of the underside of the saddle is essential for getting a saddle pad that won't add more pressure to the horse's spine or withers. You may also need to change the pad you're using as seasons change. For example, a thicker pad may not work well when your horse has extra hair or after an inactive winter, when your horse may be a bit heavier and softer. So, make sure to regularly check the saddle pad and see how it's working for your horse's body to ensure the ultimate comfort and protection.