Gymnastics is a type of sport that focuses on training an individual to increase their body strength, enhance their sense of balance and help them to maintain a fit and healthy posture. Succeeding in gymnastics involves a lot of training and home gymnastics equipment can help both beginner and advanced gymnastics improve their skills.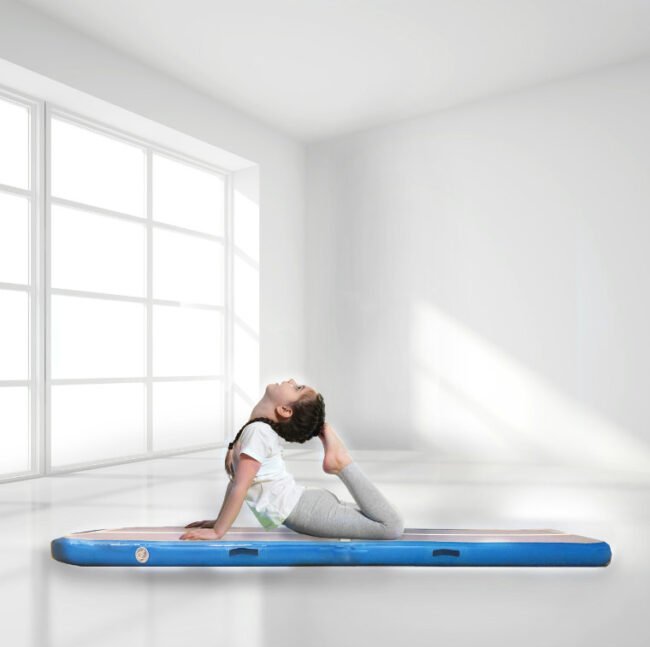 If you are just starting out with gymnastic classes, chances are that you still don't know much about the different pieces of home gymnastics equipment and their varying features. No doubt, it will be tough for you to realise which equipment will help you with your practice. If you're attending a gymnastics club, you can consider asking a personal trainer to recommend the best equipment for home training. If not, here is a list of some items that you will definitely need to start your practice.
Gymnastic Mat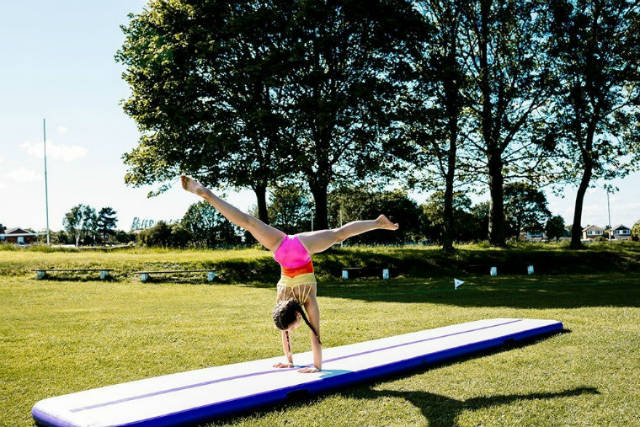 A gymnastic mat is the first equipment to get for a home gymnastic setup. It's extremely important as it keeps you safe and cushions your falls. There are different types of mats that suit different gymnastics skill and abilities such as airtracks, folding mats, landing mats and incline mats.
Airtrack Mats – Airtracks combine the benefits of a trampoline, spring floor, bouncy castle, and gymnastic mat all in one. As a result, the versatile airtracks allow you to perform a bunch of exercises while giving you more impact in less amount of energy. The time required to complete the same repetitions of these exercises is also reduced with air tracks as less energy is wasted and you keep on doing it more quickly. The thickness of your air track will depend on your experience and what you need it for. A mat that is between 20 and 30 cm tick and with low pressure will allow for easier take-offs, higher jumps, softer landings and a lower impact. Choosing the same mat with high pressure will give you more stability and rebound. In order to use a thinner track mat, you will need stability, faster rebound and higher pressure to avoid bottoming out.
Folding Mats -These mats are suitable for beginner and intermediate gymnasts. It's the perfect companion for tumbling and a beam dismount. But the main benefit of using a folding mat is its portability. It can be moved and stored easily without worrying about taking up too much space. You'll find folding mats of 1,80 m x1,20m which can be folded into different sections and parts.
Landing Mats -Measuring 1,20m long and 90 cm wide, these mats go well with balance beams for supporting the body during a bean dismount. A landing mat is thick and offers excellent cushioned support so you can land on the mat safely and comfortably.
Incline Mats -Also referred to as cheese mats, incline mats support more advanced gymnastic techniques such as headstands, straddle rolls, back extensions, cartwheels, etc. When you are learning more advanced gymnastic skills, having an incline mat is very important. As it name suggests, this mat inclines to offer back support so you don't fall flat on your spine during training.
Balance Beams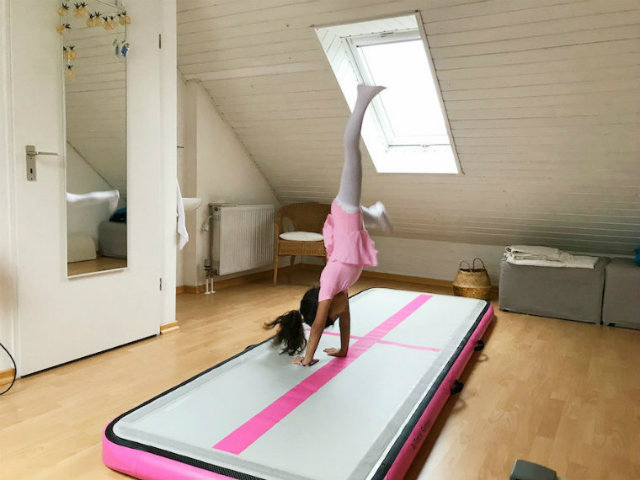 Balance beams are versatile gymnastic equipment to work with. Made of wood and covered with leather to reduce falling and slipping, balance beams serve as a competition apparatus for gymnastics. The right way to use a balance bean is with the help of two legs or stands at both ends.
Finding the right balance beam for home use is easy. All you have to do is ensure the narrow surface of the beam and height are proportionate to each other. If you are a beginner, practising 15 cm to 25 cm off the floor is ideal. This helps you practice walking, kicking and balancing on the beam. Even for more advanced skills such as jumping, back bending, leaps and flips and cartwheels, this height helps reduces the risk of accidents.
Training Bars
The best way to choose a gymnastics bar is to consider your skill level. You can also choose a training bar based on its cost. If you are willing to spend on only a bar, it will be much less expensive than buying a set with accessories. You will find some manufacturers that sell training bars with other gymnastics accessories, such as a mat or a mini balance beam. However, if you are looking to buy individual equipment, paying the extra cost isn't worth it. Gymnastics centres often use expensive apparatus, but for home use, investing less and having more money for other gear is important.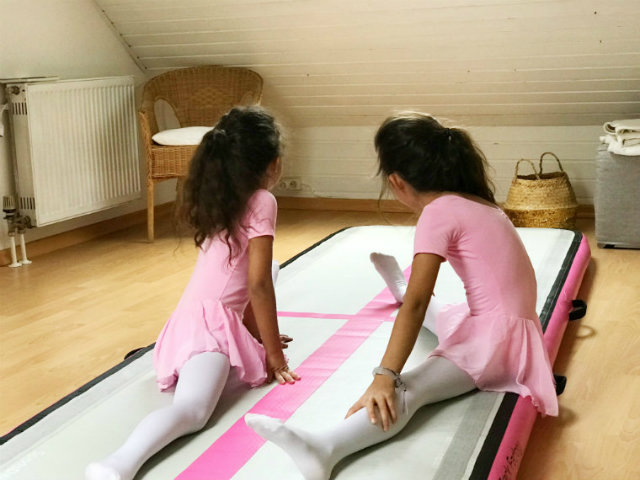 The great news is, without sacrificing on quality, you can opt for efficient gymnastic training bars without the extra accessories that most clubs offer. For example, buying adjustable bars or parallel bars are a more affordable option for home use. You can easily store them and move them around. A heavy-duty training bar can be difficult to adjust and this can takes more time off of training.
Taking Care of Your Equipment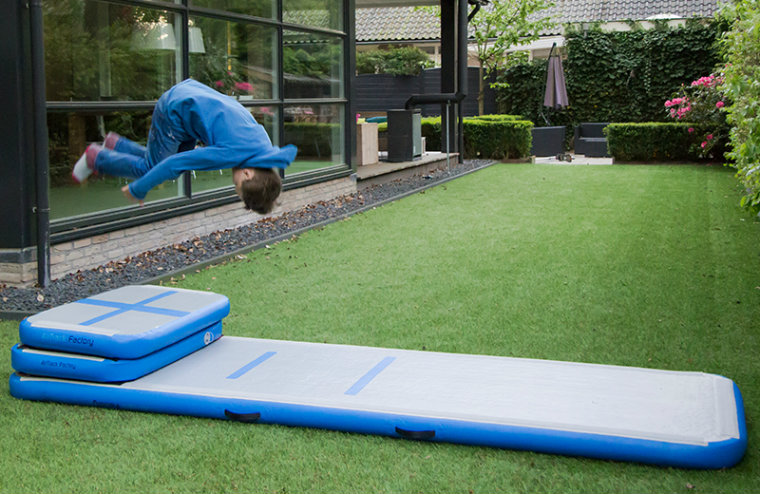 Regular maintenance and inspection of your equipment are very important for safety and efficiency. So, make sure to regularly check for any loose fittings or worn out parts. The best time to do this is after you've completed your training. If there are any defective or missing parts from your equipment, request for replacement immediately, especially if it's still under warranty. Keep in mind that good customer service is a necessity when choosing the right brand and seller for your home gymnastics equipment.