It's undeniable the way we spend our holidays has considerably changed, and there are many of us who prefer the comfort of hotel rooms than going bush but fact is we still are a camping nation. Who can dare dispute that when our best known ballad happens to be bush, Waltzing Matilda?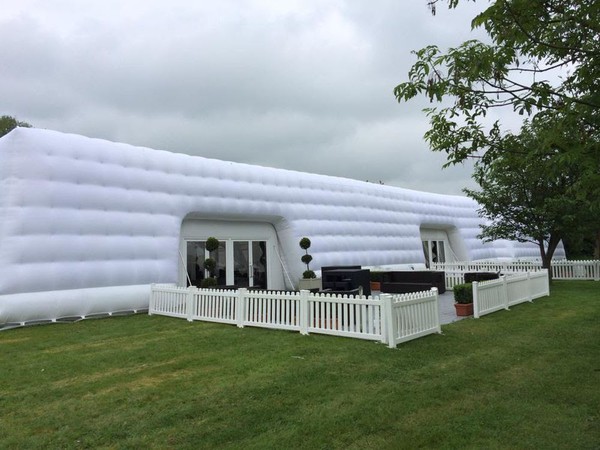 That being settled, it's time to talk about the basic in terms of camping equipment since the dawn of time, the tent. The foundation of Australia started out with camping too, which would explain why we have a special bond with camping, or should I say tents!
A lot has happened to their original design, going from the earliest of times in the Iron Age, being mentioned in the Bible, and being used by the ancient Romans for army purposes, to get to the sophisticated and time-saving inflatable marquee gazebo, dome and pit tent that we have today.
Not only are they easy to set up and are as durable as can be, purchasing those manufactured according to the ASC (Australian Standard Certification), they are perfect for tending to the needs of campers equally as they are ideal for use of markets, weddings, festivals, sports and school events.
Despite the inflatable marquee and tents being the attraction, there are also other types of tents differing in shapes, sizes and materials designed for the specific preferences and needs of campers.
In case you're looking for something that wouldn't break your bank and is still ideal for sleeping, then you'd go for the traditional basic ridge tent, choosing from a variety of sizes, including marquees suitable for more than ten people, but have in mind it's not exactly a great option when it starts raining.
Same as inflatable, instant tents are the favourites of those who don't like dealing with spending time setting up frames, and would rather unleash a spring and go from fabric to shelter in a matter of seconds. If you're camping with your family, or a large group of friends, then you should consider opting for the stylish pod-style tents, domes, tunnels, or the in-between, the French vis-à-vis.
Purchasing has to be done according to the number of people the shelter is meant for, and the weather conditions, so more attention has to be paid on the materials they are made from, but it's equally important to know how to properly maintain and store them when not in use so as to prolong their lifespan – it's all about the care!