Even though in the last few years grape varietal Merlot is not as popular as it used to be, still it remains a unique grape used often in red blends. Grape varietal Merlot is considered one of the most friendly and approachable grapes that gained its popularity in the United Stated in 1990's. Today Merlot is one of France's most popular and widely planted grape varietal that reached its zenith of expression in Bordeaux wines. Varietal Merlot was the 7th most widely planted wine grape in 1990. By 2010, the grape varietal Merlot succeeded to jump right behind Cabernet Sauvignon and reserved second place on this list. Here are few more interesting facts you should know about grape varietal Merlot regardless of whether you are a wine lover or not.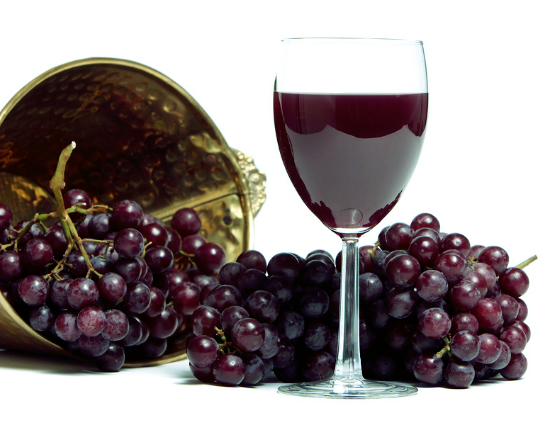 It is said that the easiest way to recognize grape varietal Merlot is too look at its leaves. The five overlapping lobes and rounded hollow at the base which resemble a face of a monster are common for this grape varietal only.
This grape varietal is famous for its dark-blue colour.
The meaning of the name Merlot in French is a little blackbird. It is believed that the name was given either because of the grape's black/blue colour or because of the bird fondness for its sweet flavours.
According to some researches done at the University of California, grape varietal Merlot belongs to the group of Bordeaux wines and is a sister wine to both Cabernet Sauvignon and Carmenere wine.
Varietal Merlot went through some tough times, frost in 1950s and rot in 1960s. As if this was not enough, it was banned between 1970 and 1975 by French authorities.
Merlot is a fully rich wine that features notes of black cherry, plum, coca, prune, coffee, mocha, green pepper and dried herbs.
Marilyn Monroe was the first icon of varietal Merlot that came in limited edition to make them hard to source collectables.
November 7th is celebrated as the International Merlot Day.
Did you know that grape varietal Merlot has high sugar content and low acidity that allows the wine to be paired with all sorts of foods. Thus you can either pair it with grilled meats, salmon, shellfish, scallops or some mushroom based dishes and greens.