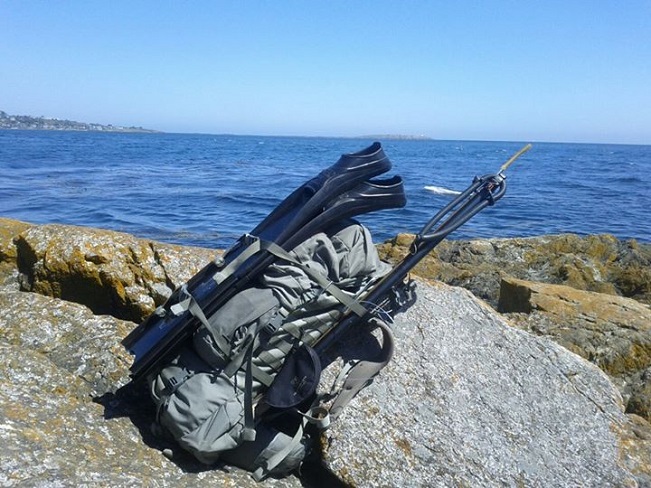 Standing on the shore with a line in the water and waiting for something to bite can be a boring and passive way of catching fish. However, for all adrenaline seekers, there is a type of activity that combines the thrill of hunting and diving in the ocean – spearfishing. It enables one to catch fish while being actively involved and part of their environment, just like a predator. It's harder than fishing, but the increased effort makes for an incredible sense of accomplishment. If you are curious to try out this sport that has become quite the craze in Australia, you might want to read about the basic gear you need to get you started.
Speargun
The essential piece of equipment in every proper spearfishing pack is a speargun. It's essentially a gun that fires spears instead of bullets which are ineffective underwater. However, quite like a normal gun, a speargun is also an incredibility powerful and dangerous weapon if you don't know how to handle it. For beginners, a smaller and less powerful gun is a good choice to become familiar with the sport. Because it has a short shooting range, a smaller gun can help you learn swim silently behind the fish and precisely shoot. A good piece of advice is to practice shooting your gun before you actually go for the kill. This way you can make sure you have a confident grip and avoid any potential accidents from being inexperienced.
Wetsuit and Weight Belt
The key to feeling comfortable while spearfishing is a well-fitted and thick wetsuit. This piece of underwater clothing will protect you from freezing over as well as from getting injured by a rocky reef, jellyfish and even sunburn. Any wetsuit will do well, but it's best to go for a specialised one. A wetsuit specifically meant for spearfishing comes with a built-in chest pad to make loading the gun more comfortable. A wetsuit is incredibly buoyant and can make you float on the surface, preventing you from diving in. Therefore, you need to put a weight belt on to help you dive easier. A 5/4 millimetre wetsuit will require a belt weighing around 4.5 – 5.5 kilograms.
Mask and Snorkel
This part of the spearfishing gear really has no philosophy. Everyone who has been snorkelling is familiar with the mask and snorkel. Keep in mind that the mask is meant to let you see and not be seen. Therefore, pick a lightweight transparent material in a neutral colour such as grey or black that will not scare away the fish. The snorkel should have a comfortable mouthpiece because you will breath through it the whole time. It should be tightly attached to your mask but also easy to remove.
Float Line, Dive Knife and Float Buoy
Although they might sound like accessories, these pieces of gear can simplify the whole spearfishing process and help ensure your safety. A float line connects your gun with a buoy on the surface so that the gun won't drift off if you go chasing a speared fish. The floating buoy is also important for signalling other people on the surface your exact location. Another good idea is to keep a knife strapped onto your wetsuit in case you get entangled by a float line or some sea weed. After you're done with your hunting, the knife can come in handy for cleaning and cutting the fish before sizzling it above a fire for a delicious meal.
One last tip: consider buying a pre-assembled spearfishing pack that will equip you with all these items but at a lower price than buying them separately.