Cabernet Sauvignon wine is the world's most popular red wine that is produced all over the world. If you want to spice up your dinner with a full bodied red wine, then this is the wine for you. Even though the Cabernet Sauvignon wine is a varietal derived from crossing a Cabernet Franc and Sauvignon Blanc, it is still one of the most remarkable red wines. It offers exceptional dark fruit flavours and black pepper taste. What makes the Cabernet Sauvignon wine so popular is the unique taste that cannot be compared with any other red wine.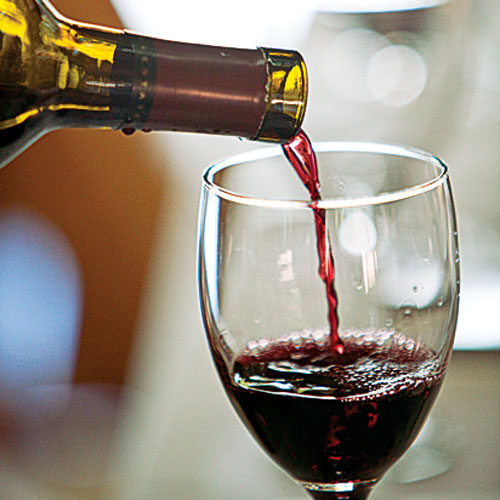 People can't resist the red berry flavour and the hints of chocolate offered by the Cabernet Sauvignon wine. Thus it is very drinkable and is goes well with light lunch or romantic dinner. Those who prefer red wines know that the Cabernet Sauvignon wine is ideal when paired with fatty meats like lamb or pork. But this wine also goes well with lighter meals and deserts. If you haven't tasted Cabernet Sauvignon wine before, get a bottle of the three wines suggested bellow which are said to be the best on the market.
Bowen Estate Cabernet Sauvignon 2011 – You won't regret buying this bottle of wine because it offers an amazing flavour for its affordable price. This Coonawarra medium bodied wine leaves smooth blackberry fruit traits on the palate with every sip you take. It goes perfectly with red meat dishes and aged blue cheese.
Cape Mentelle Cabernet Sauvignon 2011 – If you want to celebrate a special occasion, then this is a wine you should consider buying. If you are looking for a wine with a fascinating taste, then Cape Mentelle is all you need. This dark ruby red Cabernet Sauvignon wine has fine tannins and enduring finish that no other wine has.
Bless Silver Chook Yarra Valley Cabernet 2012 – Cigar lovers will definitely enjoy this Cabernet Sauvignon wine which offers outstanding cassis and cigar box aromas. A traditionally made wine that is left to mature in oak barrels for 6 years until it gets amazing violet and capsicum flavours. Instead of buying a pack of cigarettes, get this affordable wine and have two pleasures in one at the same time.