Stop hiding your smile. Life is much easier when you put a smile on your face. The main reason why people hide their smile is because they have yellow teeth. No need to despair if your smile doesn't look like the one on the posters in your dentist's office. With the right treatment, you can still have that dazzling bright Hollywood smile you always dreamed of. Many people have the same problem as you. But, that's not the end of the world. Cosmetic dentistry will take all your problems away.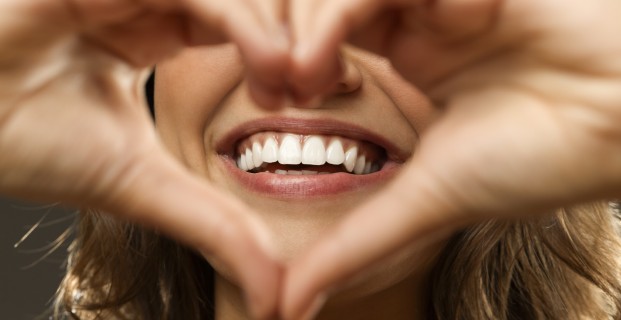 The cosmetic dentists are focused on the aesthetic appearance of your teeth and smile. Simply said, cosmetic dentists can restore the patent's teeth appearance. They use different kinds of treatments to fix your broken, misaligned and discolored teeth in the best possible way. Cosmetic dentistry is a number one solution for different aesthetic issues. If you want to enhance your smile, consider some of the following cosmetic dentistry treatments:
Dental Implants – Missing teeth can make you look older. Your face begins to lose the look it once had. Dental implants are ideal solution against bone loss. Cosmetic dentists commonly use dental implants as an artificial tooth root replacement.
Teeth Whitening – One of the most common cosmetic dentistry procedures these days is teeth whitening. Although there are many over the counter whitening products, the end results are not satisfactory. Professional cosmetic dentists know how to deal with this problem much better. In order to get the desired color, cosmetic dentists use peroxide-based gel and a whitening laser to accelerate the whitening process.
Inlays/Onlays – Cosmetic dentists use inlays when your tooth is not completely destroyed, and can be saved to some extent. In this case, dentists prefer to fill the tooth with inlays rather than to use a dental crown. Both onlays and inlays are perfect solution for mild to moderate tooth decay.
Dental Veneers – Cosmetic dentists recommend dental veneers for severe tooth discoloring. For a pearly white smile opt for dental veneers. The custom-made shells are usually made from porcelain. It is one of the best ways to eliminate the stained, chipped and misaligned teeth.
Composite Bonding – Allow your dentist to fix your decayed and broken teeth with this effective cosmetic dentistry procedure. Your teeth will look as new, thanks to the dental composite material they use to shape and to change the color of the problematic teeth.