Landing net is a must-have piece of equipment for every recreational fisherman. It is the best fishing gadget for you if you prefer to do fishing without using a fishing rod. Moreover, the landing net is an essential piece of equipment in commercial fishing as well. No matter what type of fishing activities you prefer and type of fishing technique you use, a landing fishing net is the item you need to include in your fishing gear.
There are several different types of fishing nets available on line or offline. Here are the most commonly sought and purchased fishing nets by Australian recreational fishermen and professional anglers.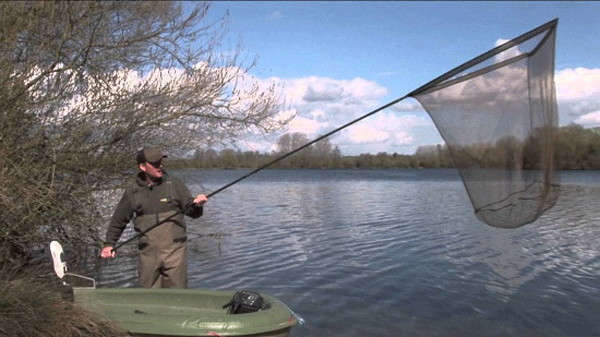 Mesh Landing Net – This type of fishing net is one of more popular types and is on the list of most commonly sought-after and purchased fishing equipment. The mesh landing net is the best solution for holding the fish you've caught with the use of your fishing rod. It's very similar to a basketball hoop net, with one difference – one end of the mesh landing net is closed.This type of landing nets are made of special mesh that ensures durability and strength which is essential for enjoyable fishing experience. The mesh landing net is available in several different sizes and type of mesh. You can choose the model you think best suits your needs.
Rubber Landing Net – This type of landing net is quite similar to the mesh landing net. Both types have almost the same design and shape, the difference is only in the material they are made of. The rubber landing net is most popular among the walleye fishermen, due to the fact that with this type of net they can easily boat walleyes without being concerned about losing them.
Dip Landing Net – Dip landing net is in fact an extended version of a landing net. Recognizable feature of this type of landing fishing net is the long handle and larger opening. Usually this landing net is made of strong and durable mesh of aluminum or knotless nylon. However, you should choose the type of material depending on the size of the fish you are hunting for.